This post may contain affiliate links. Read my
Privacy Policy.
As an Amazon Associate I earn from qualifying purchases.
This list of 101 ways to make chicken will keep boredom at bay.
We all know that eating healthy often includes chicken. It's a lean source of protein and can be made an endless number of different ways.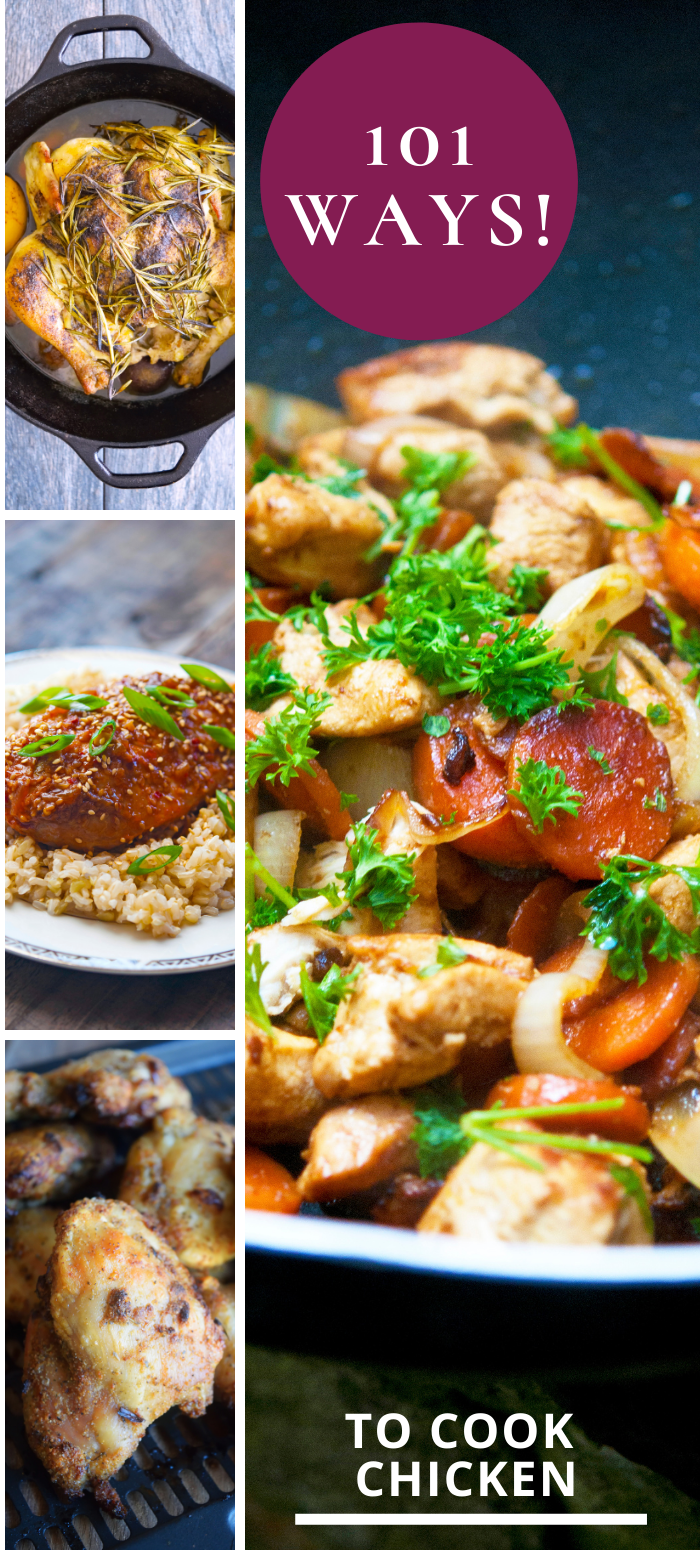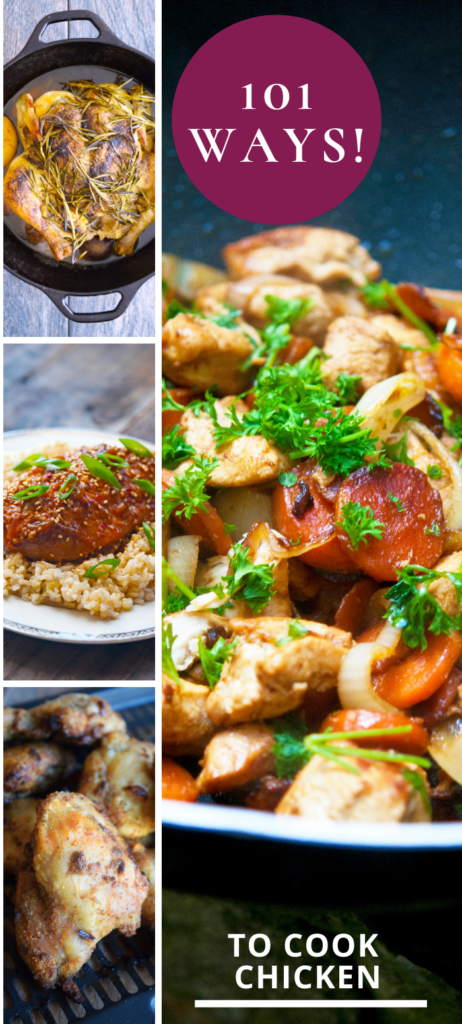 I've been blogging for 11 years now, and it's hard to believe that I have come up with so many ways to make chicken. But I have! So I put all those recipes together in a list for you as an easy reference. This list of 101 ways to cook chicken will help you build your chicken recipe arsenal so that chicken night is never boring or unhealthy again!
What Is The Proper Way To Cook Chicken?
While there are always more than 101 ways to cook chicken, there are many different approaches, depending on your cut and recipe. But there are a few tips you can use to help your chicken turn out great each and every time, no matter how you cook it.
Pat your chicken dry before adding anything to it. I use a paper towel for and easy discard of all those surface contaminating juices.
All chicken needs to be cooked to at least 165 F. in order to be safe to eat. The cut doesn't matter. Take the temperature at the thickest part of the meat.
How To Cook Chicken
While there may be 101 ways to cook chicken, the methods we use to do that are not quite so varied. But there are still quite a few options.
Baked Chicken
You can bake (or roast for a whole chicken) any cut of chicken. See notes below on each individual cut for how to keep your chicken from drying out during baking.
Rotisserie Chicken
If you are fortunate enough to have a rotisserie (or an oven that offers that function), cooking an entire chicken this way is amazing.
If your whole chicken comes packed with gizzards and such, remove those from the inside of the chicken. Put the rotisserie stick through the chicken and set the stick inside the rotisserie oven. Cooking times vary by the size of your chicken. But a 5 lb. chicken will take, on average, about an hour to cook fully.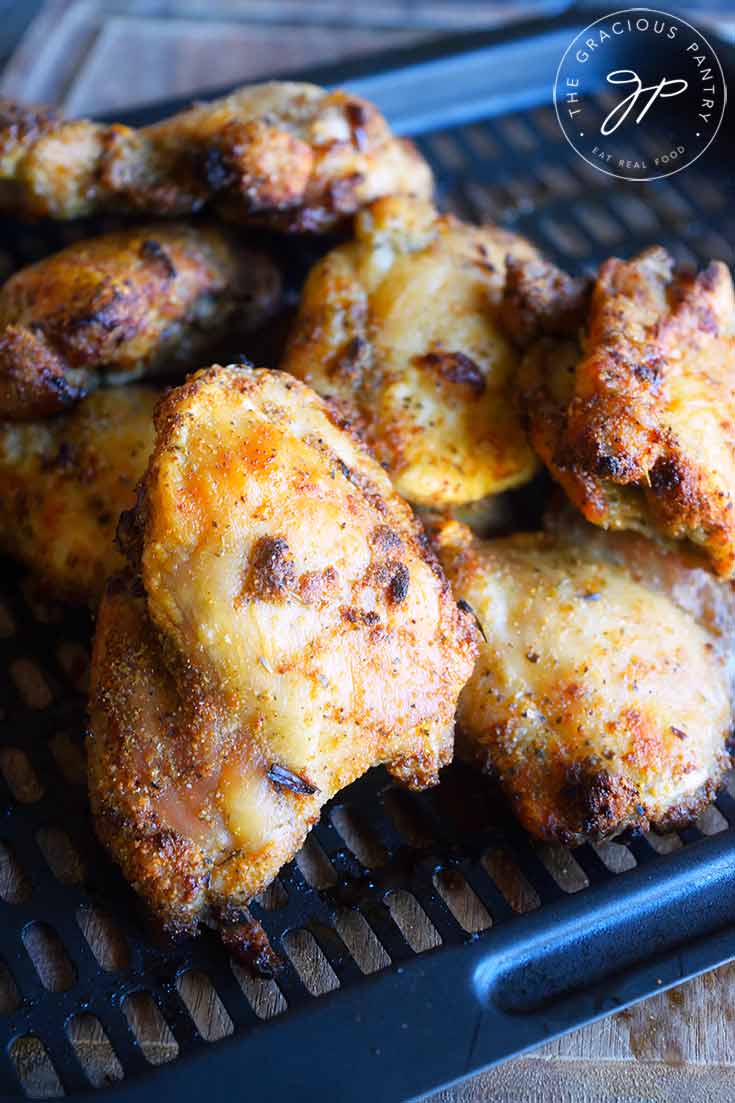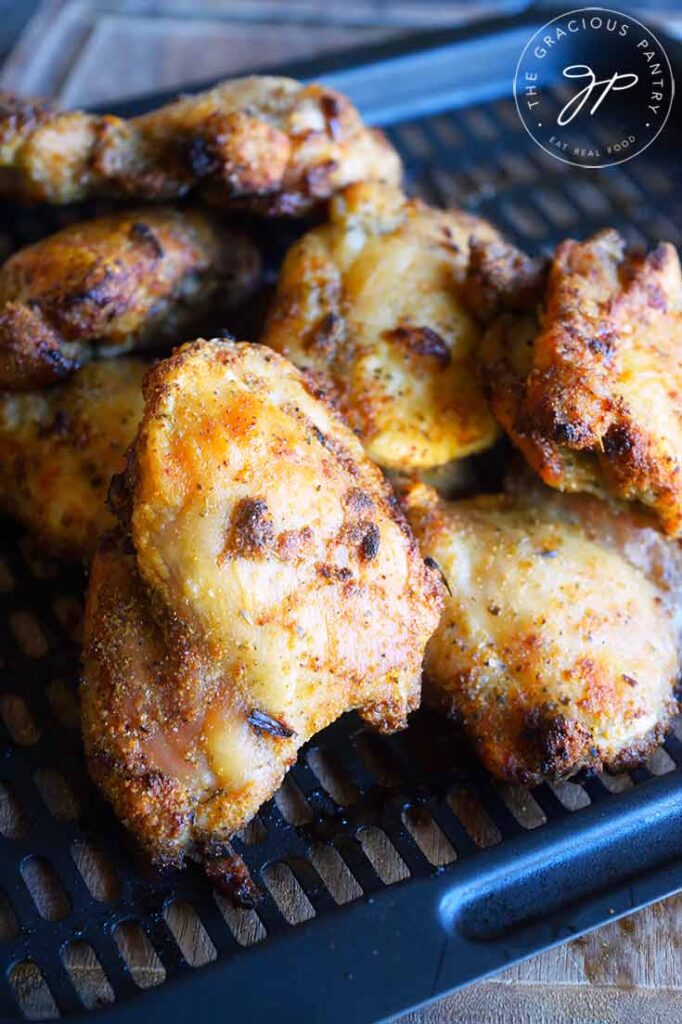 Air Fried Chicken
Air fryer chicken is a thing of beauty. Different cuts require different cooking times. But cuts that are well suited for an air fryer are chicken breasts, chicken thighs and for air fryers that are big enough, even a whole chicken can be cooked in an air fryer with delicious success.
Pan Fried Chicken
The best cuts of chicken for cooking in a pan are chicken breasts and chicken thighs. You can season them any way you want prior to cooking.
Deep Fried Chicken
The best cuts of chicken for a deep fryer are legs, thighs, and breasts. The best option is to bread them first. While not the healthiest option, it's a delicious way to prepare chicken.
Smoked Chicken
You can cook pretty much any cut of chicken in a smoker. On average, it will take approximately 3 to 5 hours to smoke a whole chicken. Or 45 minutes per pound for different cuts.
Slow Cooker Chicken
Slow cooker chicken turns out similarly to rotisserie chicken, but without a crisp exterior. A whole chicken (as long as it fits) is pretty much mistake-proof when cooked in a slow cooker. You can season your chicken just like you would if you were baking it.
For different cuts of chicken, the slow cooker will give you very shreddable pieces that pretty much fall apart just with stirring. The result is a very moist bowl of shredded chicken that works great for tacos, burritos, and salads. Even soups!
Instant Pot Chicken
If you have a large enough Instant Pot and a small enough chicken, you can cook a whole chicken in an Instant Pot. But I have found that a better option is to use cuts of chicken. Chicken breasts and thighs do particularly well in an Instant Pot. And like a slow cooker, the meat will be moist and it will shred easily.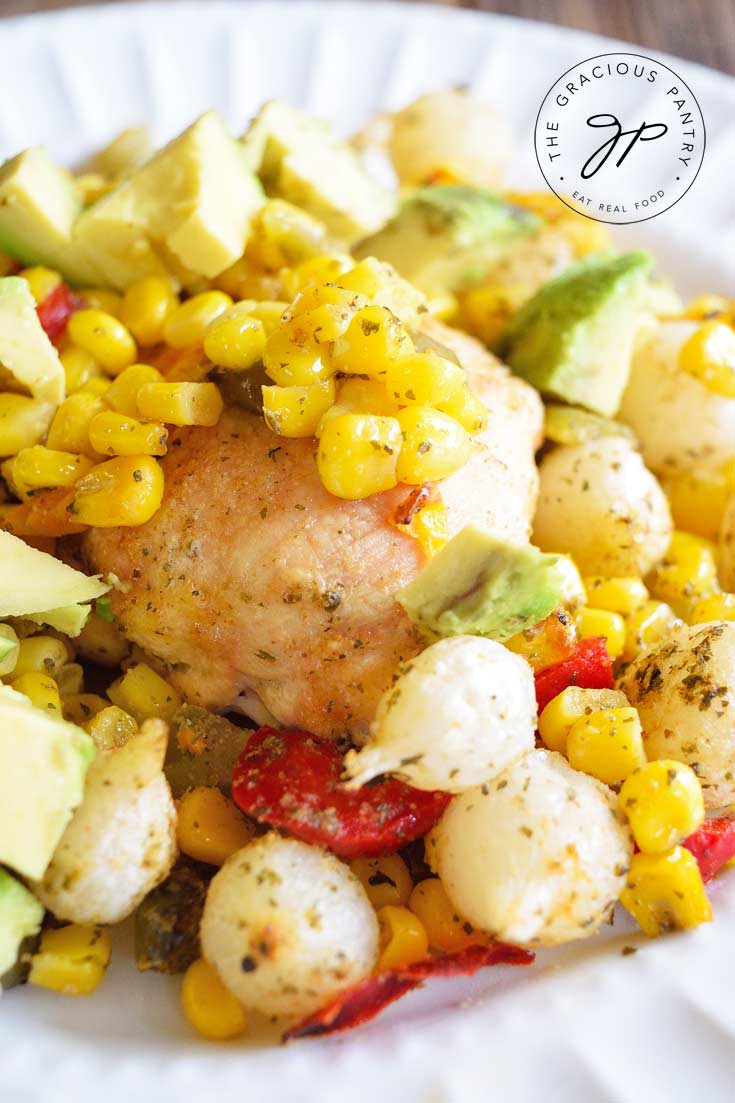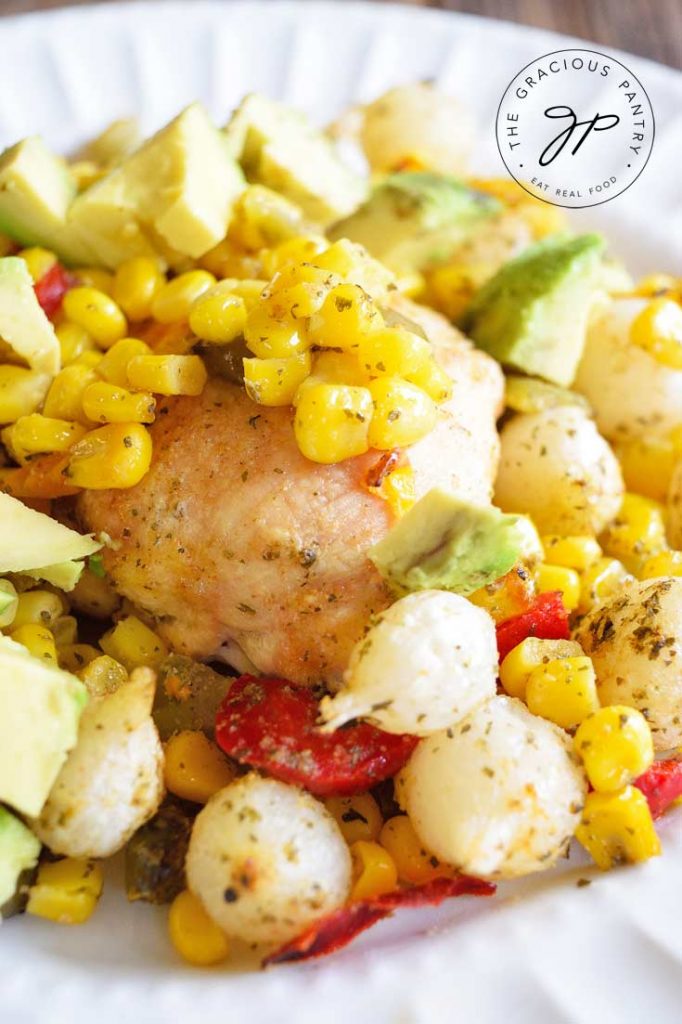 Sheet Pan Chicken
The best cuts of chicken for sheet pan dinners are chicken breasts, thighs, and legs. Pair them with some roastable veggies, add some seasoning and bake for approximately 40-60 minutes, depending on what you're roasting and how thick your cuts of chicken are.
How Do You Bake Chicken Without Drying It Out?
The easiest way to keep your chicken from drying out during the baking process is to either rub the raw chicken with a bit of oil before seasoning it or make sure it's cooking in a good, thick sauce that has a little added fat.
Is It Better To Bake Chicken Covered Or Uncovered?
Here again, it will depend on your cut of chicken. If you are baking/roasting a whole chicken, it's best to cook it with a cover on it for about 1 hour, and then remove the lid to crisp up the outside for about 10-15 minutes.
For cuts of chicken, a lid will work well to keep things moist but isn't always necessary. You can use a lid to cook things faster, and then remove the lid in the last few minutes of cooking. But again, a lid is not always necessary for different cuts. Lids are great for chicken breasts in particular since they tend to dry out the most due to being so lean. Thighs and legs tend to do better without a lid. This is not a hard and fast rule, however. More of a general guideline.
How Do You Season Chicken Before Cooking?
That all depends on the cut of chicken you want to cook.
Whole Chicken – Run a spoon or your hand between the flesh and the skin to separate the skin from the meat, without removing it. You want to create a "pocket" to hold your seasonings. Once done, mix some oil with your chosen spices and roast the chicken.
Chicken Breast – Oil the entire outside of the cut of meat with a layer of oil and then sprinkle on your seasoning. You can also marinate the breasts in an oil rub or marinade.
Chicken Thighs – Similar to a chicken breast, you'll want to oil and season or marinate your chicken thighs.
Chicken Legs – Also called drumsticks, they can be seasoned the same way as thighs or breasts.
101 Ways To Cook Chicken
Air Fryer Chicken Recipes
Need a good air fryer? This is the one I have and love.
Instant Pot Vortex Pro 9-in-1 Air Fryer, 10 Quart, Air Fry, Roast, Toast, Broil, Bake, Reheat, Dehydrate, Proof & Rotisserie
Asian Chicken Recipes
Chicken Salad Recipes
Chicken Dinner Ideas
Slow Cooker Chicken Recipes
Crock-Pot 7-Quart Oval Manual Slow Cooker | Stainless Steel (SCV700-S-BR)
Instant Pot Chicken Recipes
Instant Pot Ultra 60 Ultra 6 Qt 10-in-1 Multi- Use Programmable Pressure Cooker, Slow Cooker, Rice Cooker, Yogurt Maker, Cake Maker, Egg Cooker, Sauté, and more, Stainless Steel/Black
Sheet Pan Chicken Dinners
Nordic Ware Natural Aluminum Commercial Baker's Half Sheet (3 Pack)
If you have found this article on 101 ways to cook chicken helpful, please share, pin and leave a comment below. Tell me what your favorite chicken recipe is!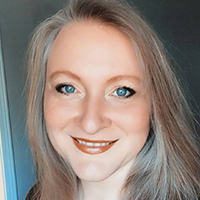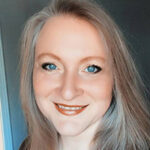 Who me?
I'm Tiffany, a cookbook author, food lover, mom, and writer for MSN and the AP Newswire.
   
Looking to stock your freezer for busy weeknights?
I wrote the book! Grab a copy of my book, Clean Eating Freezer Meals on Amazon here, or at select bookstores nationwide!   
Did you make one of my recipes?
Tag @graciouspantry on Instagram or post your pic on Facebook! I love to see my recipes in action!