This peanut butter chicken is low in carbs (10 net carbs) and easy to make on a busy weeknight!
This is a super simple dish that I converted from another recipe. The original called for ingredients that, while undoubtedly delicious, would have been a bit tough for somebody with blood sugar issues like mine. So I changed up the ingredients and added a tiny bit of my own flare and ended up with a delicious dish I'll make again and again. It's fast, easy and tasty. You can't go wrong!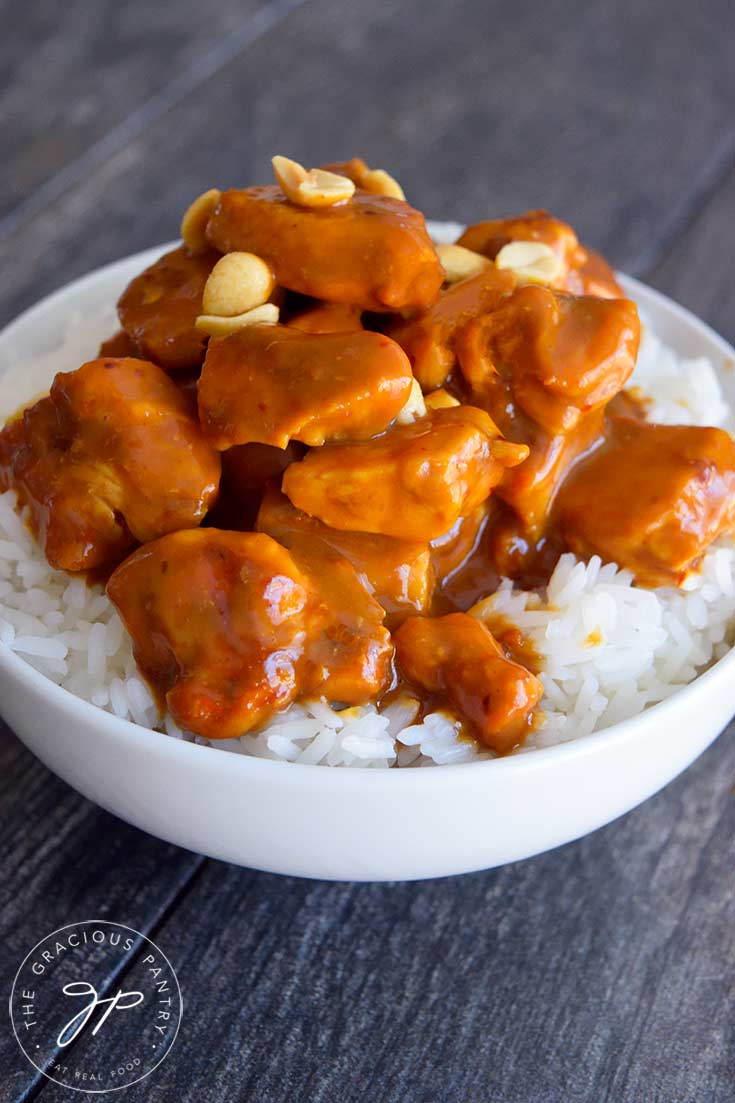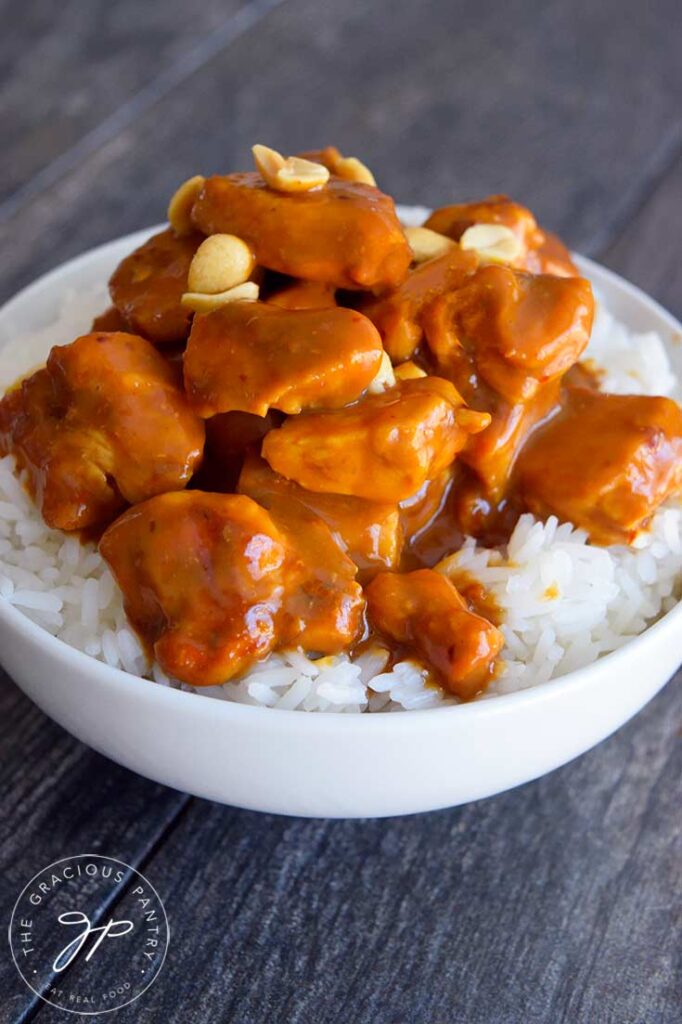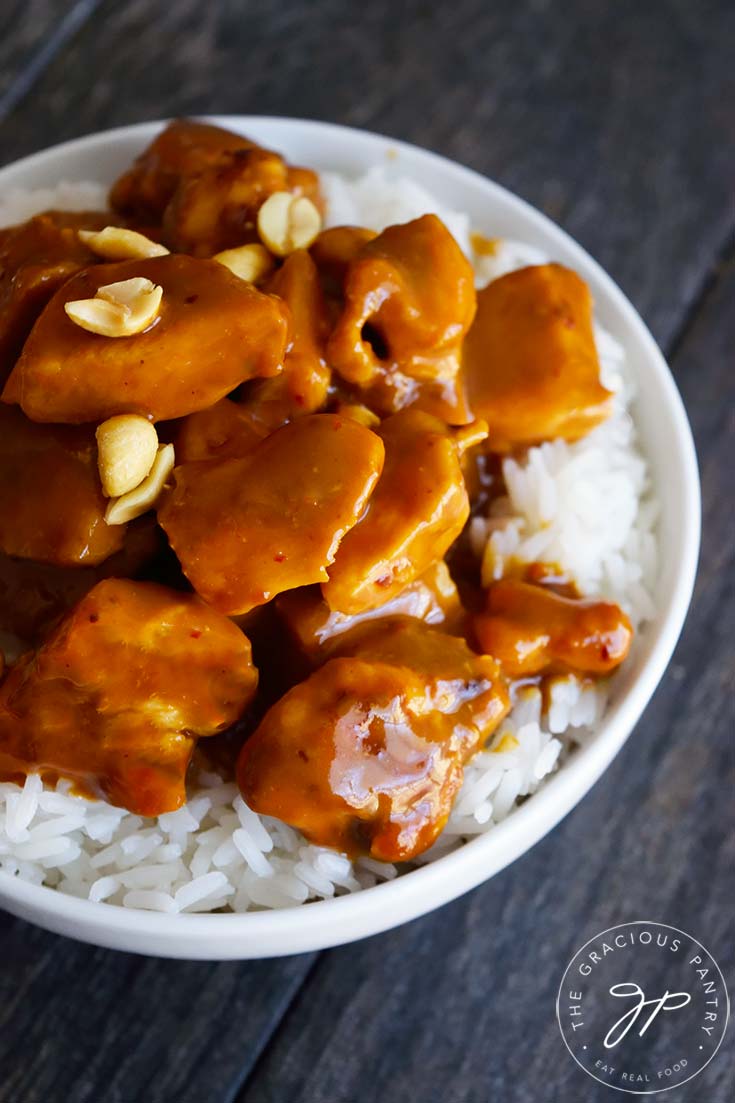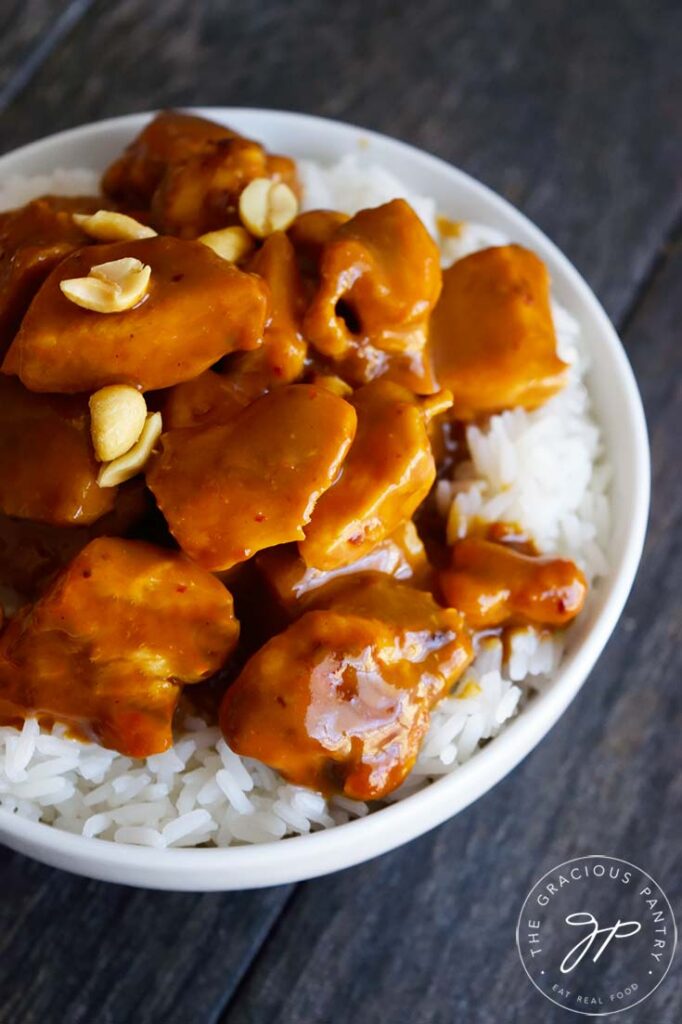 How To Make Peanut Butter Chicken
This is a super easy dish to make.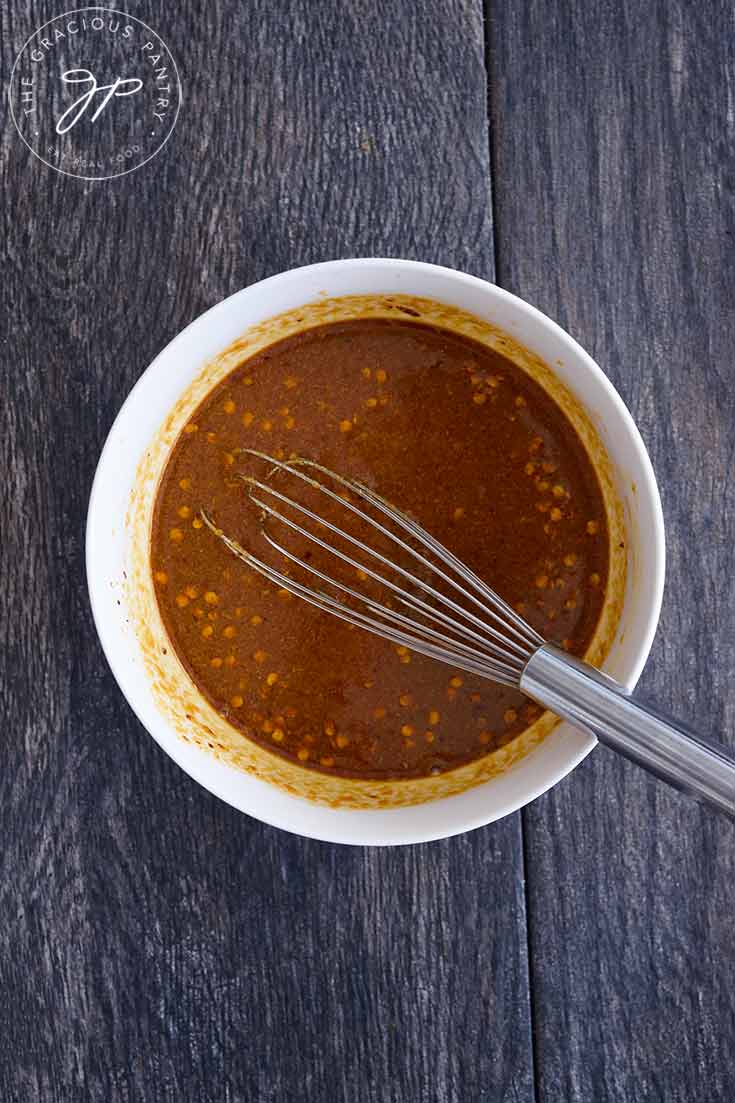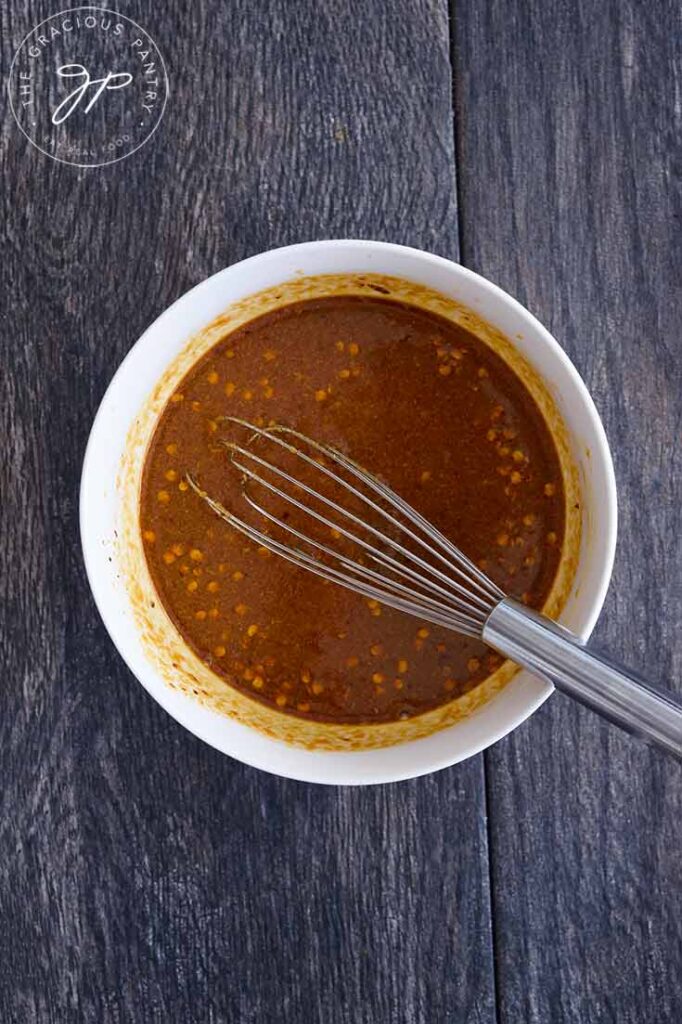 Simply mix together the sauce ingredients. Whisk out any clumps.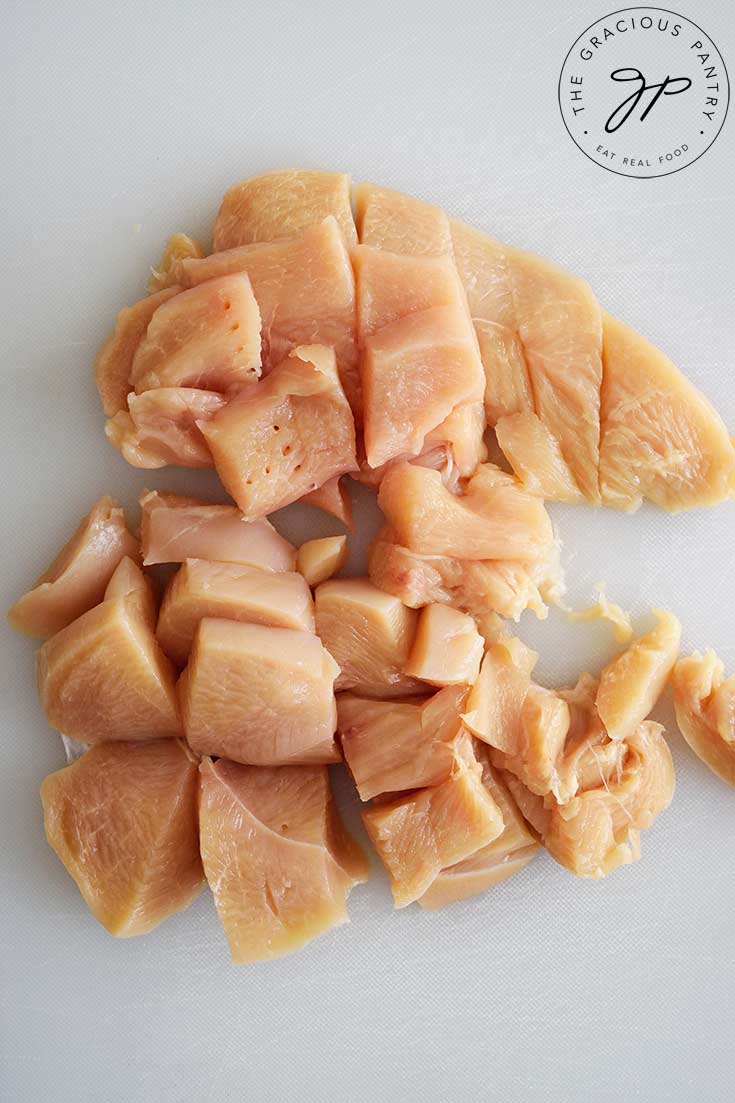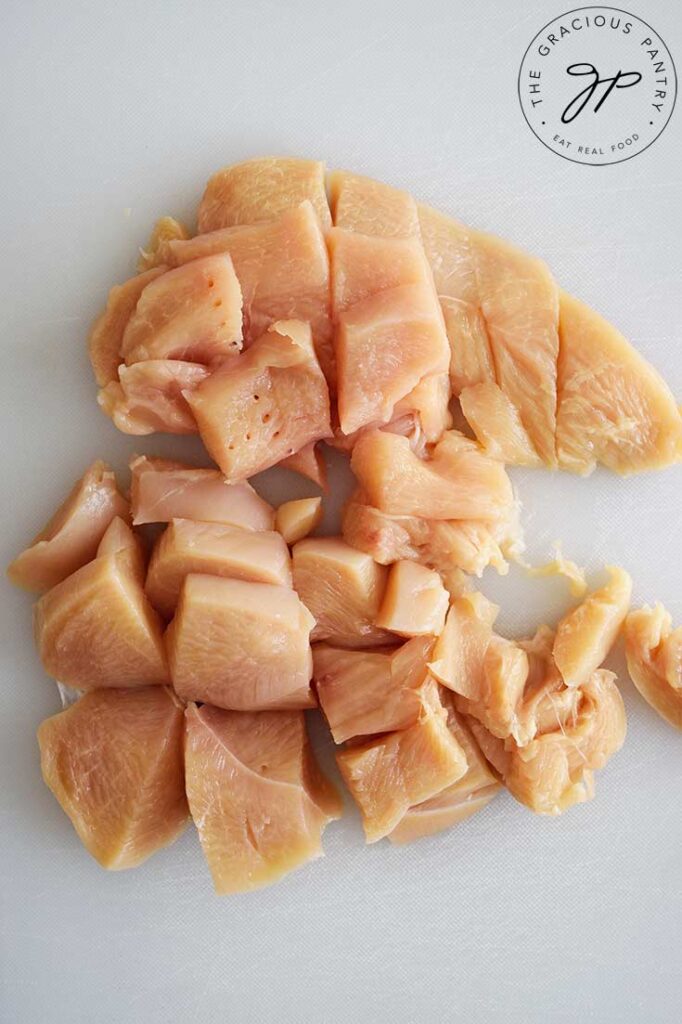 Cut the chicken into bite-size pieces.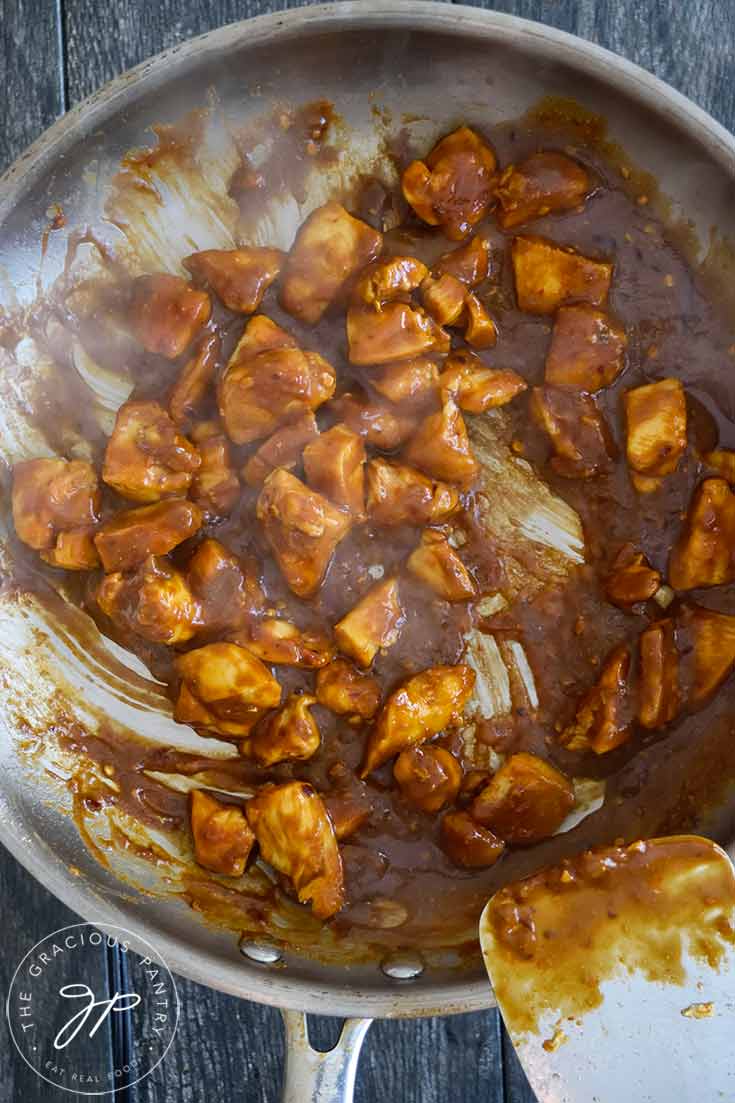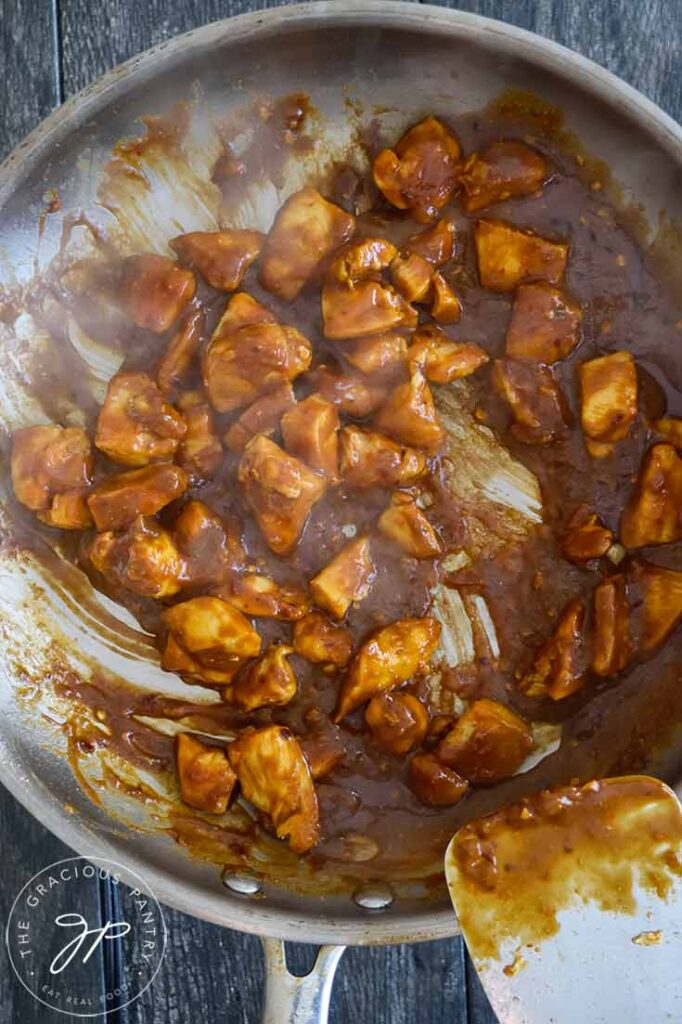 Sauté the chicken until cooked and then stir in the sauce to let it thicken and glaze your chicken. If the sauce gets too thick, simply add a small splash of chicken broth to get the consistency you like.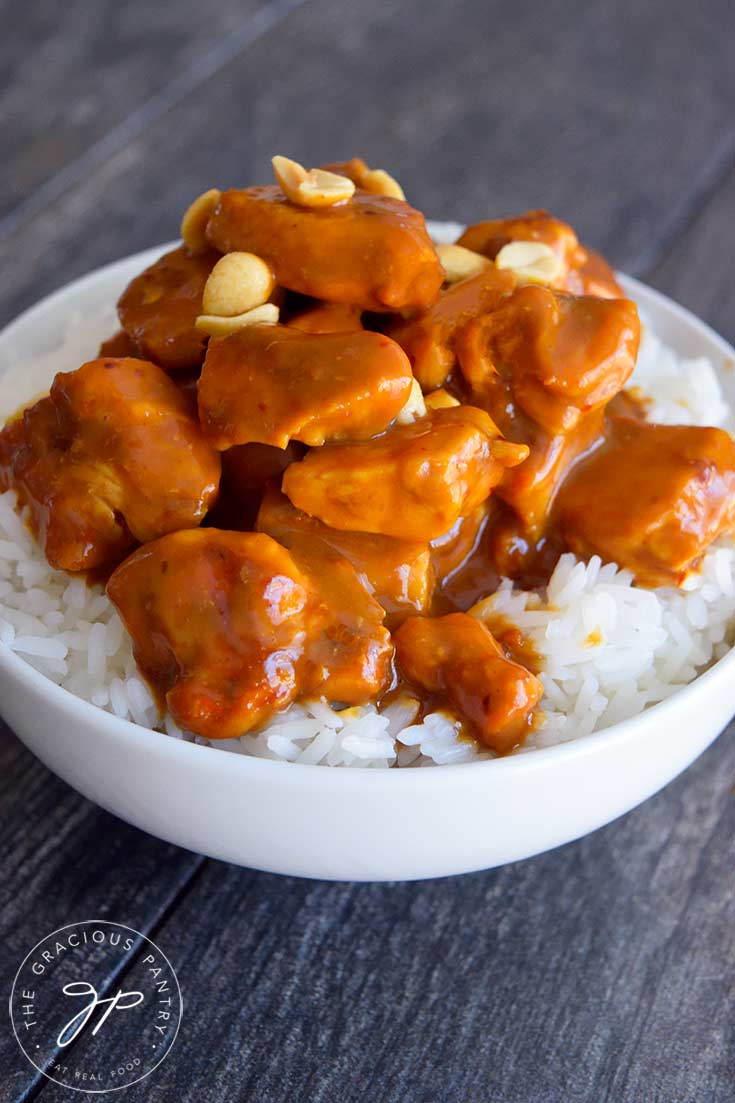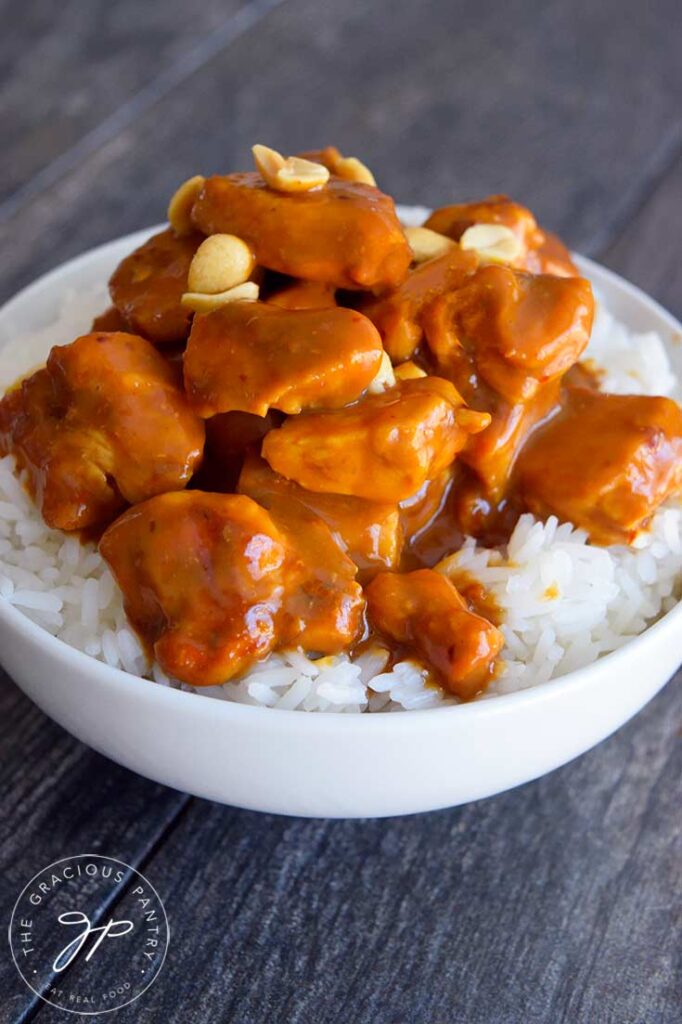 Garnish with chopped peanuts and season with salt and pepper as desired. This dish can be done in 30 minutes or less and is packed with delicious flavor.
Recipe Tips
If the sauce thickens too much or if there isn't as much as you'd like, feel free to add a small splash of chicken broth at the end. Stir until you have a nice, smooth sauce.
What To Serve This With:
I made this for my son, so that's why you see rice in the photos. For people who do not have blood sugar issues, this is a great choice.
However, if you do have blood sugar issues, a bowl of rice with this chicken sort of defeats the purpose. (But if photographs well, so there you go!) Instead, quinoa would be a great option here, or even cauliflower rice.
The ways that I have enjoyed this that are lower in carbs and blood sugar friendly are as follows:
Added to an Asian-style green salad with carrots and green onions and a little green cabbage.
Served over cauliflower rice (to keep the flavors in check, use a small amount of cauli-rice or the cauliflower flavor will take over)
By itself served with a side of veggies such as broccoli or even some snap peas and bean sprouts.
Served over a bed of bean sprouts with a little extra sauce for dressing.
Need Supplies?
More Healthy Chicken Recipes:
SUBSCRIBE
Remember to subscribe to my free newsletter to receive all my latest recipes in your inbox. Click here to sign up!