They say bread is the staff of life. If that's true, I've had a pretty good life. Bread is one of those things we all love. It's part of our everyday lives and for most, is an absolute staple. Here is my collection of healthy bread recipes.
Homemade bread doesn't have to be complicated. You don't have to spend hours kneading or use complicated ingredients.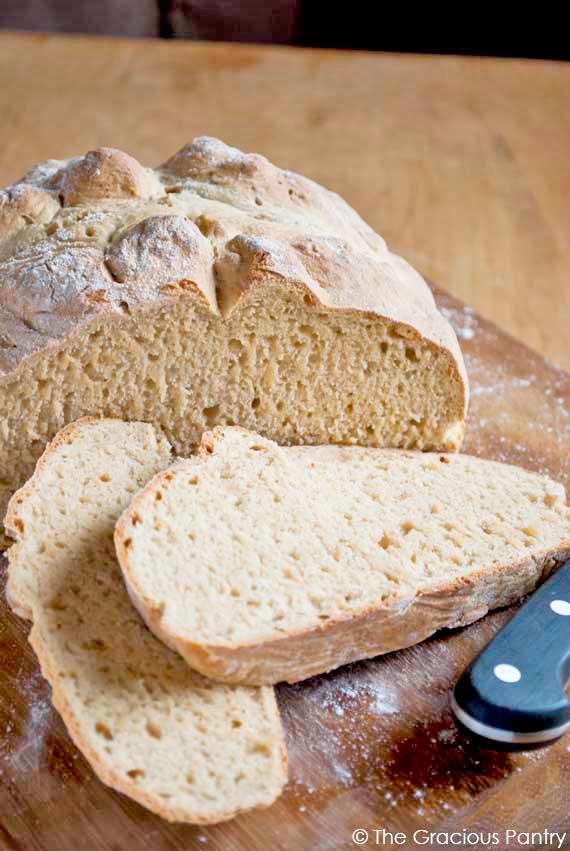 While some people feel like yeast bread is a mystery, it really couldn't be more simple. Just put the yeast in some warm water until it bubbles, and then add it to your mixing bowl with everything else (in most cases)!
A great collection of healthy bread recipes for just about any occasion is something every baker should have on hand. Bake up some sweetbread, flatbread, or a sliceable loaf!
Below, you'll find listings for both. I hope you enjoy them all!
Healthy Sweet Bread
Sweetbread is nothing short of decadent. A lovely slice of sweet bread with a cup of coffee, either in the morning or for dessert, will start your day on the right foot or end it on a sweet note. Either way, it's a day-maker. It makes great gifts too!
And if the ones below aren't enough for you, here's every single sweet bread recipe I have so far!
Healthy Flatbread Recipes
While I don't have a ton in this category yet, I've definitely got more on the way. We love flatbread around here! Paired with the right meal, nothing beats it.
Healthy Savory Bread
This has been an ongoing process of learning about bread baking. These different recipes all have their own style, character, texture, and flavor. You can bet I'll be sharing more bread recipes as I refine my skills and bake bread for different occasions.
Here are all my bread recipes if the ones below aren't what you're looking for.