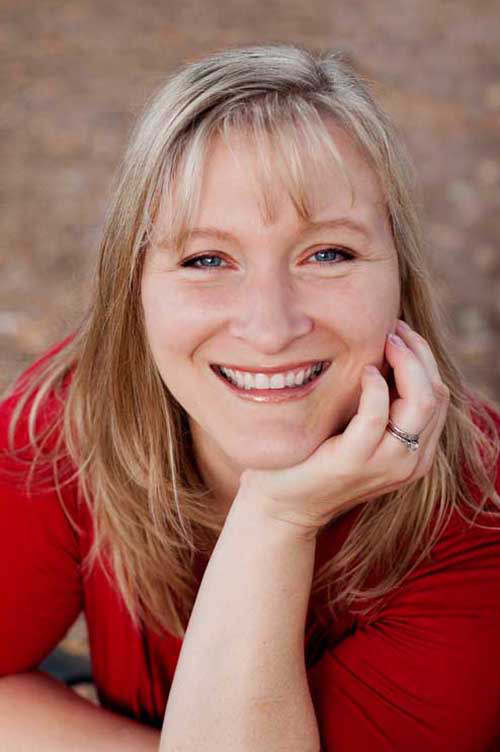 Photo Credit: www.pamelaphotography.com
ABOUT THIS BLOG
Hi! My name is Tiffany McCauley and I'm a digital publisher and healthy foodie. I publish this blog as well as a couple others (see below), and my focus is on cooking and eating clean, real food.
No, I don't mean that I scrub all my food with a brush really hard before I eat it. (I can't tell you how many times I've heard that one.)
What I do is cook from scratch with real food ingredients you could grow yourself or find in almost any grocery store.
While I may branch out occasionally, I do my best to keep my ingredients basic and easy to find. Because, as a single mom on a budget, I understand that nobody wants to drive 2 hours to find an expensive ingredient only to turn around and use a 1/4 teaspoon of a big bottle where you let the rest go to waste because you'll never use that ingredient again. I hate that. I promise not to send you on any wild, ingredient-chasing shopping sprees. Your local store will probably carry most of the ingredients you'll find here, and what you can't find at your local store, you can certainly find online.
ABOUT TIFFANY
As for me, I'm California born and raised, I love Elvis, Jack Johnson, Blossom Dearie and Frank Sinatra. Sunflowers are my favorite flower and I could forgive somebody almost anything if they gave me a bag of salted pistachios. Seriously, those things are addicting!
I'm also a single mom to an amazing 9 year old boy I call Mini Chef. We live in beautiful Sonoma County here in Northern California.
We have 1 large, floppy dog and 1 grumpy, old cat who loves to snuggle. We hope to add chickens to this menagerie very soon.
ABOUT CLEAN EATING
If you are new to clean eating and would like to read my definition of it (which is also the philosophy all my recipes here are based on), please read this article, "What Is Clean Eating". You can also find all my Clean Eating 101 information here as well as watch a video on how to best navigate this site if you have any trouble at all. I'm also happy to answer questions via email, snail mail or social media.
ABOUT RECIPE NUTRITION DATA
When I first started this blog, I supplied the nutrition data with each recipe using an online recipe calculator. I have since given that up and have been slowly removing that data from all my recipes. Why? Because recipe calculators are not exact. Too many people where asking me why they were getting different numbers from mine when they would enter the recipes themselves. So if you want to find that information for your own knowledge, I highly recommend MyFitnessPal.com. They have a fabulously easy calculator that lets you simply copy/paste the url of any recipe into the calculator and it will import the entire recipe for you! No more entering the recipe ingredient by ingredient!
WHERE YOU CAN FIND ME
I'm very active on social media. Particularly on Facebook and Pinterest. But you can also find me on Instagram, Youtube and Twitter. I have a newsletter that I send out somewhat regularly. If you like giveaways and contests, you'll definitely want to sign up for that because that is the only place I announce my giveaways. But even if you don't, you should sign up anyway if you don't want to miss a recipe. Social media these days is not always the most reliable way to make sure you are getting the information you want. So go subscribe now!
MY OTHER WEBSITES
CONTACT
MEDIA
TECHNICAL STUFF