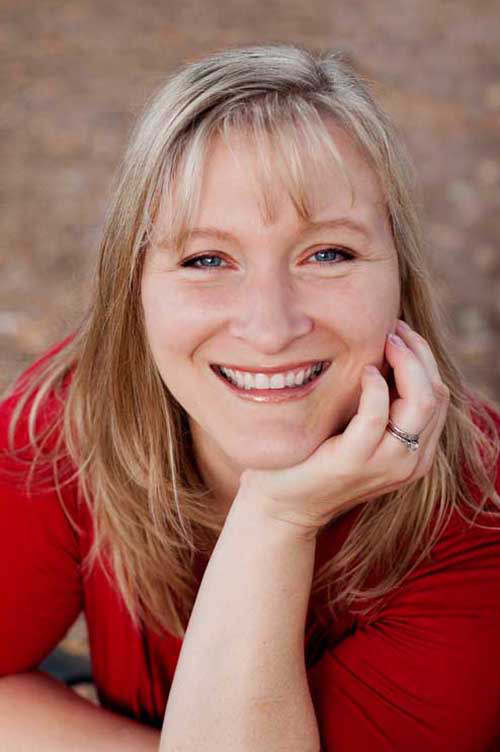 Photo Credit: www.pamelaphotography.com
ABOUT TIFFANY
Tiffany McCauley is a former restaurant manager who turned in her stressful job for a stay-at-home-mom position. After the birth of her son, she realized her health would need a major overhaul to successfully be a great mom to her growing little boy. She knew that good health starts in the kitchen, so she began creating real food recipes and documenting them on The Gracious Pantry in September of 2009.
The Gracious Pantry now contains over 1000 clean eating (real food) original and adapted recipes.
Tiffany McCauley now spends her days creating recipes,  photographing food, and developing content for companies such as eBay, Folgers, Diestal Turkey, the Canadian Maple Board,the Watermelon Board and California Strawberries, to name a few.
COOKBOOKS
She has co-authored two cookbooks with the owner of SkinnyMs.com, and has written a third cookbook for The Gracious Pantry. "Clean Eating Freezer Meals",  published by Pelican Press, is available in select bookstores and on Amazon.
Her work has also been featured on MSN, Buzzfeed, Redbook, Shape, HGTV and Huffington Post.
Encouraging people to get into the kitchen is what Tiffany loves to do most. Inspiring beginning and experienced cooks alike to learn about and experiment with real food is her passion. She cooks from her Northern California home in beautiful Sonoma county where she lives with her 9 year old son, Mini Chef, and several critters (currently 2 dogs and 1 cat and hoping to add chickens very soon).
Tiffany loves to travel and experience healthy food from many cultures. She has traveled to Ireland, Germany, Canada, and many other European countries to experience foods from around the world. She has shared those experiences here on The Gracious Pantry.
ABOUT CLEAN EATING
If you are new to clean eating and would like to read my definition of it (which is also the philosophy all my recipes here are based on), please read this article, "What Is Clean Eating". You can also find all my Clean Eating 101 information here as well as watch a video on how to best navigate this site if you have any trouble at all. I'm also happy to answer questions via email, snail mail or social media.
ABOUT RECIPE NUTRITION DATA
When I first started this blog, I supplied the nutrition data with each recipe using an online recipe calculator. I have since given that up and have been slowly removing that data from all my recipes. Why? Because recipe calculators are not exact. Too many people where asking me why they were getting different numbers from mine when they would enter the recipes themselves. So if you want to find that information for your own knowledge, I highly recommend MyFitnessPal.com. They have a fabulously easy calculator that lets you simply copy/paste the url of any recipe into the calculator and it will import the entire recipe for you! No more entering the recipe ingredient by ingredient!
WHERE YOU CAN FIND ME
I'm very active on social media. Particularly on Facebook and Pinterest. But you can also find me on Instagram, Youtube and Twitter. I have a newsletter that I send out somewhat regularly. If you like giveaways and contests, you'll definitely want to sign up for that because that is the only place I announce my giveaways. But even if you don't, you should sign up anyway if you don't want to miss a recipe. Social media these days is not always the most reliable way to make sure you are getting the information you want. So go subscribe now!
MEDIA
PR: To inquire about partnering with Tiffany and The Gracious Pantry, please contact Tiffany directly. Note that I do not provide posts in exchange for product or share press releases. For more information, please see: WORK WITH ME.
MY OTHER WEBSITES
TECHNICAL STUFF