Healthy lunches don't have to be time-consuming or require hours in the kitchen. They can be quick, easy, and completely delicious!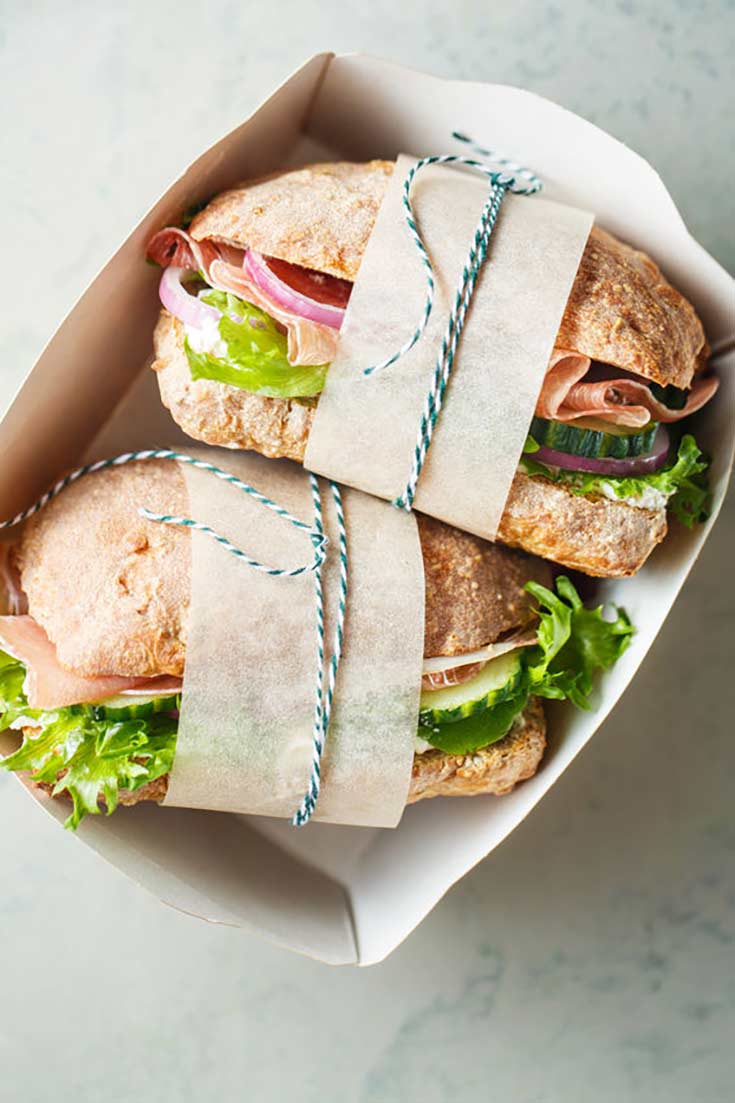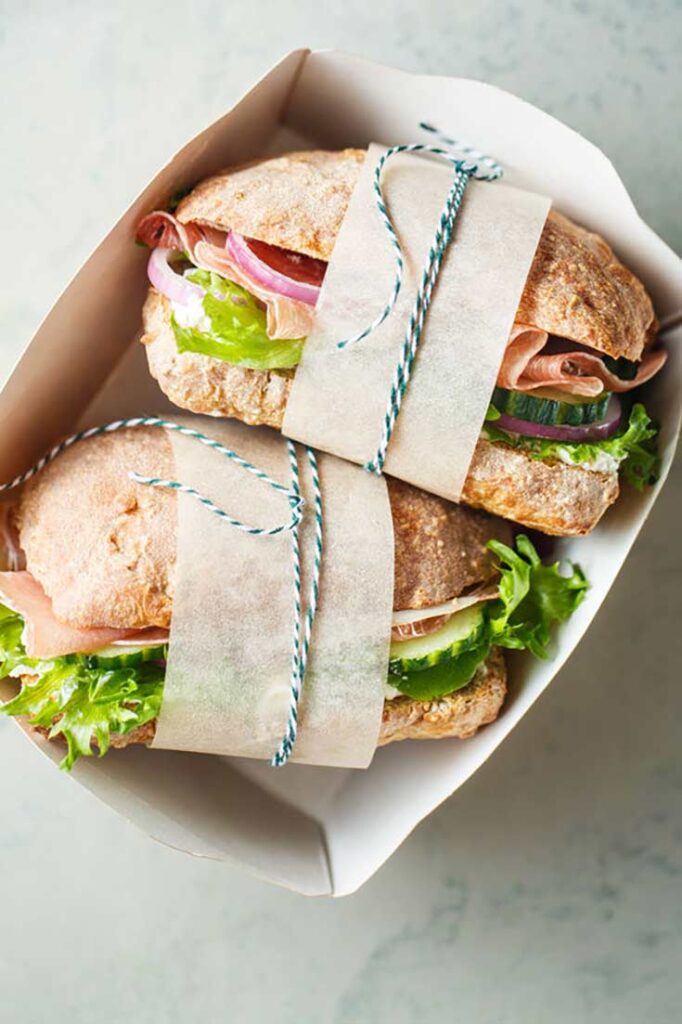 Whether you need healthy lunch ideas for work, packed lunches for school, or for your family in general, below are recipes and ideas for helping you to always enjoy a healthy lunch, no matter where you're at.
Healthy Lunch Recipes
A recipe collection of healthy lunches is a great way to make sure you always have a nutritious lunch without too much time or prep work. Planning ahead for your healthy lunches will ensure you always have what you need when you need it.
Quick Links
Healthy Lunches Near Me
This search in google is a popular one, sitting at about 92,100,000 searches per month. It's easy to walk out the door in the morning assuming you can just pick up something healthy on the go. But I'm here to tell you that with just a few minutes of planning, you can save loads of money and improve the quality of your lunch by opting for healthy lunches to pack at home.
Healthy Lunches At Work
Work lunches can be difficult, particularly if you have a job where you must take a client out to eat. A great way to ensure you are getting the healthiest meal possible (instead of giving into temptation), is to look at the menu ahead of time. This does two things:
Takes the pressure off of making the decision when you might be too hungry to choose wisely.
Frees up time to talk to your clients instead of staring at the menu.
Healthy Lunches To Pack
However, if you have a job where it's easy enough to pack your own lunch, then you have a whole world of healthy lunch options available to you. And no, you don't have to spend hours in the kitchen to get a healthy lunch. Healthy lunches can be quick, easy, and budget-friendly, all while still tasting absolutely delicious.
Healthy Lunches For Weight Loss
If you are trying to lose weight, then lunch is a great place to stick to your eating plan. You can't go wrong when you bring food from home. It's a great way to stay on track, track exactly what you're eating, and know that when dinner time rolls around, you won't be so starved that you end up going through a drive-thru.
What Are Healthy Lunches?
Healthy means different things to different people. What one person considers a healthy lunch, may be absolute junk to the person sitting next to them. Don't judge, just focus on your own style of eating. That could mean a low-carb lunch, a vegan lunch, a gluten-free lunch, or simply a clean eating lunch. No matter your style of eating, focus on real foods you prepped or made at home with real ingredients. You can't go too wrong with real food. Here are some ideas!
Grownup Lunch Ideas
If you don't have to worry about packing lunches for kids, then give these grown-up lunches a try. You can make them ahead of time, and they won't take too long to throw together.
Need more grownup lunch ideas than what you see here?
Check our more Grownup Lunch Ideas here!
Salad For Lunch
It's hard to argue with the idea that a salad for lunch is healthy. What you put in that salad makes all the difference, of course. But salads are usually easily made and quite portable.
Whether you are looking for bean salads, green salads, fruit salads, grain salads, or just a simple pasta salad, I've got lots for you to choose from!
Don't see a recipe you like here? I have so many more!! Check out all my Salad Recipes here!
Healthy Sandwiches
What goes on in your sandwich can make or break you in terms of health. A healthy sandwich is a thing of beauty! Both in nutrition and in flavor. You don't have to stock up on cold cuts to get a great-tasting sandwich.
Check out all of my healthy sandwich recipes here.
Healthy Wraps
While this isn't the biggest section of my blog, it's a popular one. And it's growing! I'll have more wrap recipes coming soon!
If the ones below don't do it for you, check out all of my healthy wrap recipes here!
Healthy School Lunches
If you have kiddos to pack healthy school lunches for, I've gotcha covered! Check out the recipes here, and if they aren't what you need, I have a bunch more school lunches here.
Slow Cooker Meals
Hear me out. If cooking isn't your thing, but you can't afford to eat out all the time and still want to eat healthy, consider the humble slow cooker. You just dump the food in and let it do all the cooking for you! Not only is this a great way to stock your freezer with future healthy meals, but it'll cover lunch and dinner several times over.
Make a few slow cooker meals during the week, stuff leftovers in the freezer, and then alternate meals for lunch or dinner by simply thawing in a microwave or on your stovetop. It's such an easy, hands-off way to make sure you always have a healthy lunch on hand!
Don't see what you want here? Check out all my healthy slow cooker recipes here!
PIN ME!!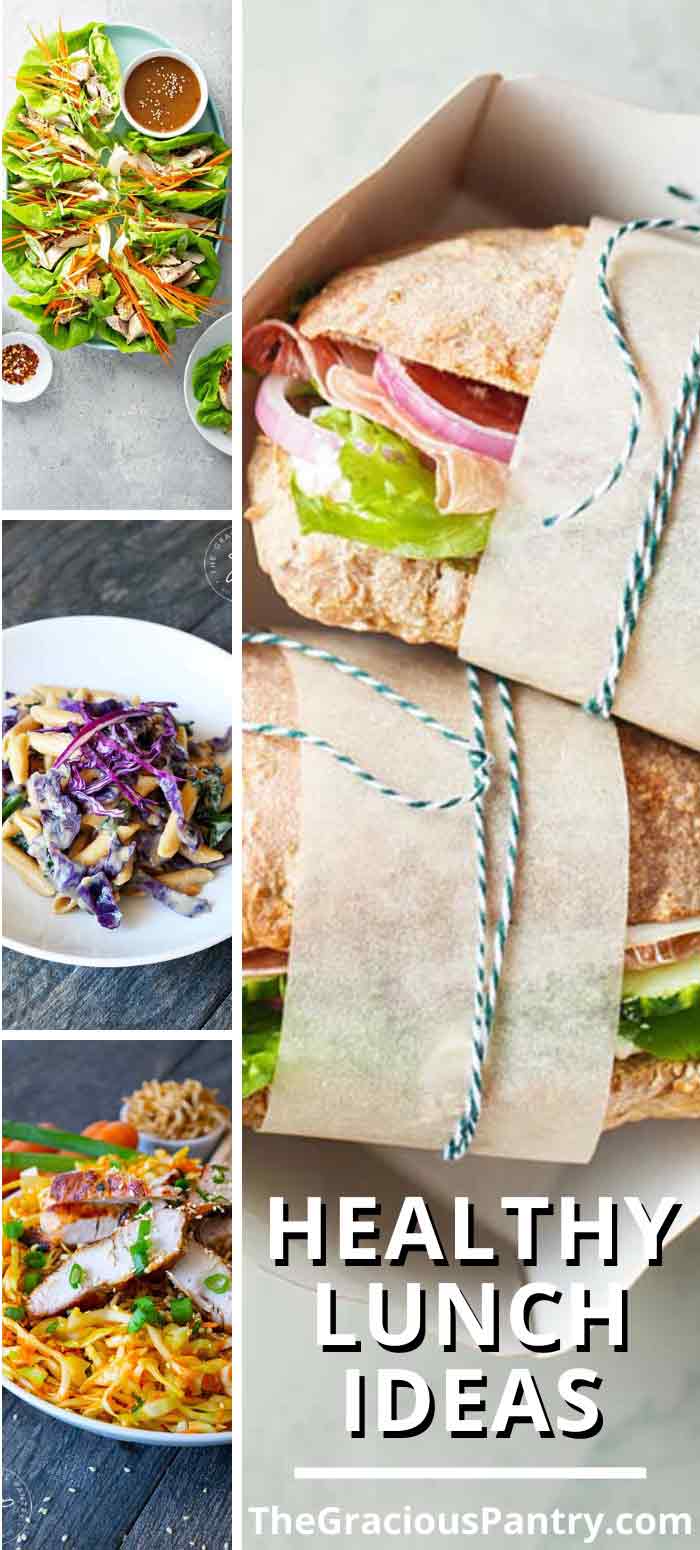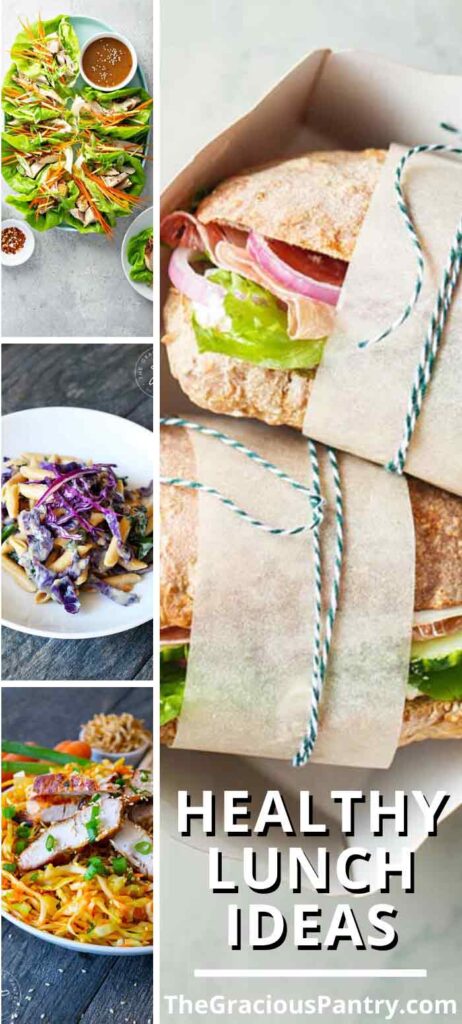 More Healthy Lunch Recipes
Prep your freezer with delicious, healthy lunch recipes using my cookbook!