Healthy Lunchbox Snack Ideas
Schools will be back in session before you know it and that means that it's time to start thinking about what to pack inside of school lunch boxes. And that means, finding healthy lunchbox snack ideas.
Your kids want something fun that tastes delicious, while you want something that is healthy and good for them! That's okay though because there are plenty of delicious and healthy lunchbox snacks.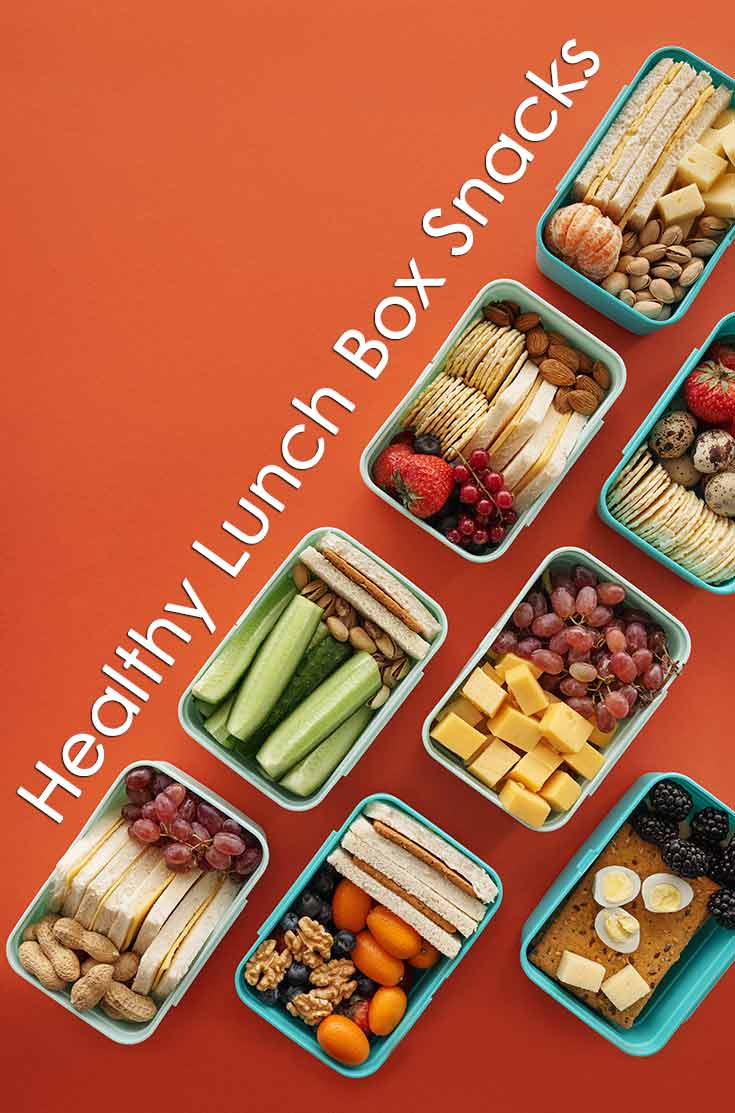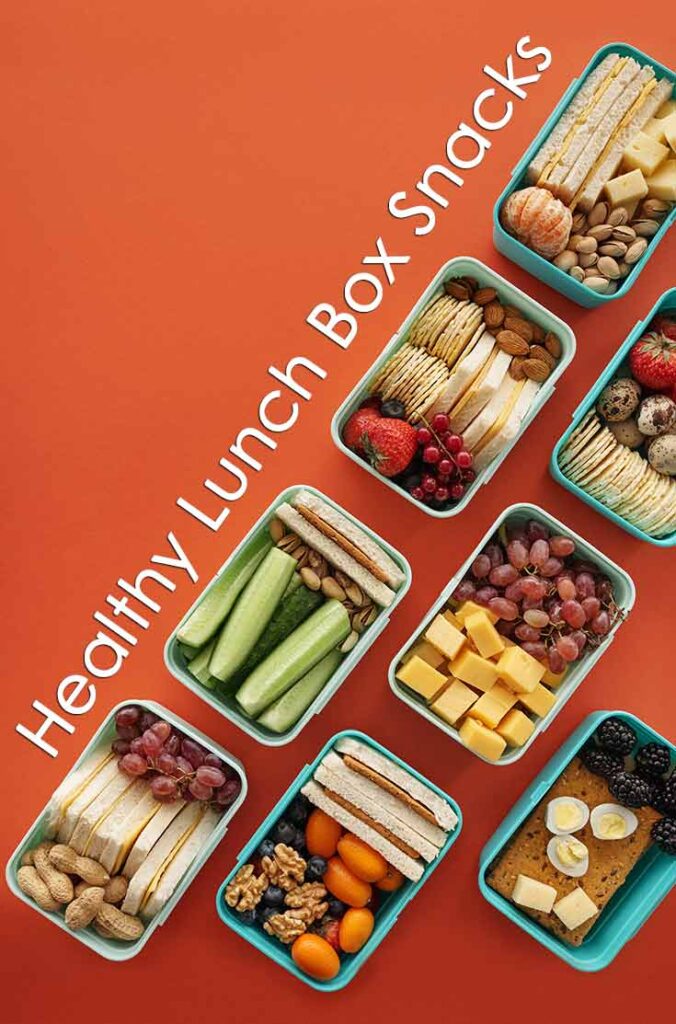 Healthy Lunchbox Snack Ideas – Tips & Tricks
Before we hop right into the healthy lunchbox snacks let's take a minute to discuss some helpful tips for packing lunchbox snacks.
No Soggy Bread
Let's face it no one wants to open their lunch box to find a soggy sandwich. To prevent this, toast the bread first, then make the sandwich and allow it to cool completely before packing it up. Alternatively, you could pack the parts of the sandwich separately and put them together later. 
Lunchbox Division
Divided containers such as a bento box can be very helpful in keeping lunch box snacks separated and fresh. If you don't have a bento box or divided lunch container, or you need additional separation, muffin liners work great. Keeping the foods in the box from touching each other will keep them fresher for longer. You could also use small pieces of parchment paper. 
Keeping Things Dry
Soggy bread isn't the only thing you want to avoid. Don't pack "wet" food in the lunch box. Foods that contain a lot of moisture are naturally going to release that moisture over time which may leave your kiddo with a soggy lunch. For example, carrot sticks, broccoli, and whole fruits like grapes and berries will hold remarkably well in the lunch box, even if packed several days ahead. Cut strawberries, peaches, kiwis, etc. are going to release their juices and may leave a soggy mess that may spread to other food in the box. 
Single Food Items For Healthy Lunchbox Snack Ideas
peanut butter
almond butter
brown rice
cherry tomatoes
bell peppers
ranch dressing
cucumbers
radishes
hard boiled egg
green peas
yogurt
almonds
olives
avocado
kiwi
dark chocolate chips
celery
oranges
mandarins
apples
cherries
carrots
More Lunchbox Ideas
SUBSCRIBE
Remember to subscribe to my free newsletter to receive all my latest recipes in your inbox. Click here to sign up!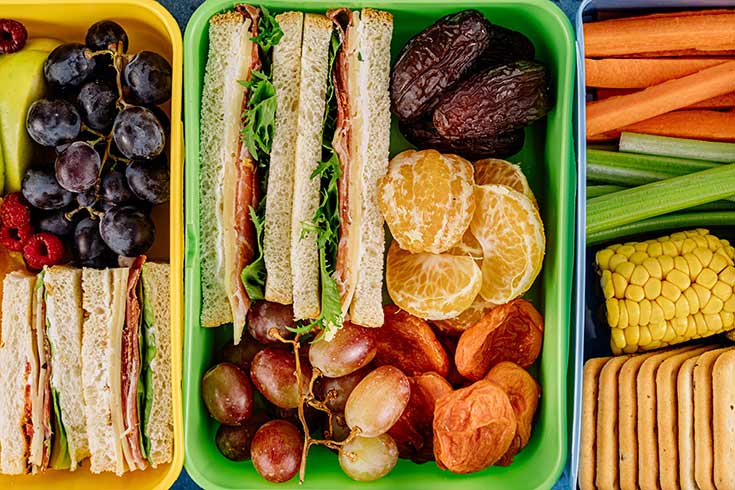 Need Good Snack Containers?
Here are some fun containers sold on Amazon that are great for packing different snacks and main courses for lunch. (Affiliate links)
Healthy Lunchbox Snack Ideas
Let's dive into the snacks now, shall we? Some links below are from this site, and some are from other sites.

These are certainly not all of the healthy lunch box snack recipes and ideas available to you, but they should give you a great start for the school year ahead. What are some of your kid's favorite healthy lunch box snacks?