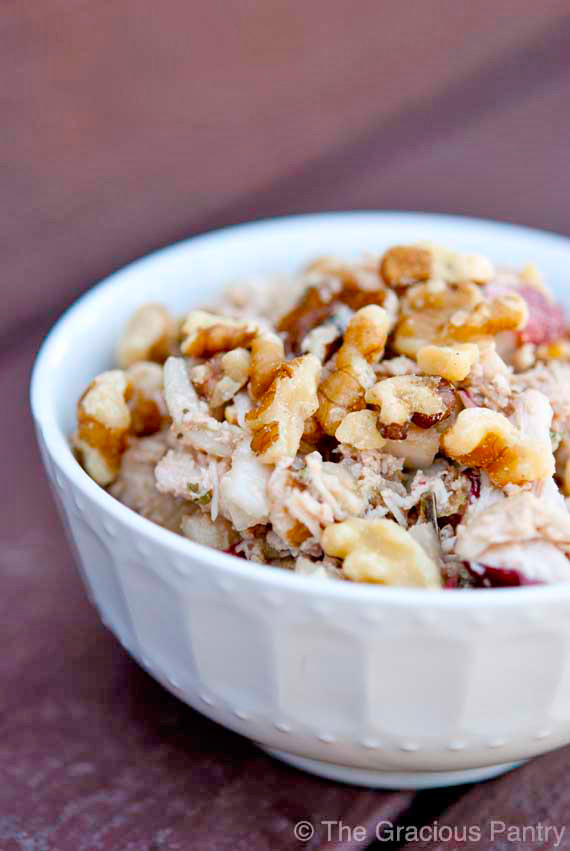 Endive is a fabulous vegetable. While it's definitely bitter, it's flavor is wonderful when balanced with other ingredients.
And at only 87 calories per head, it's a pretty good nutritional investment. Just one head of endive is a good source of Vitamin E, Magnesium and Phosphorus, and a great source of Dietary Fiber, Vitamin A, Vitamin C, Vitamin K, Thiamin, Riboflavin, Folate, Pantothenic Acid, Calcium, Iron, Potassium, Zinc, Copper and Manganese. (Source)
It's not terribly pricey either. I pick up a package of 3 endive for about $1.79 at Trader Joe's. Not a bad deal for all that nutrition!
YOU MIGHT ALSO ENJOY:

Clean Eating Chicken Endive Salad
(Makes 3 servings)
Ingredients:
1 1/2 cups shredded, cooked chicken (I used canned chicken, it was just easier)
1/4 cup walnuts
3 endive, cored and chopped
1 teaspoon dried tarragon OR parsley OR basil (I used tarragon)
1 tablespoon balsamic vinegar
2 teaspoons olive oil
Salt to taste
Directions:
Mix all ingredients together in a medium sized mixing bowl and serve.