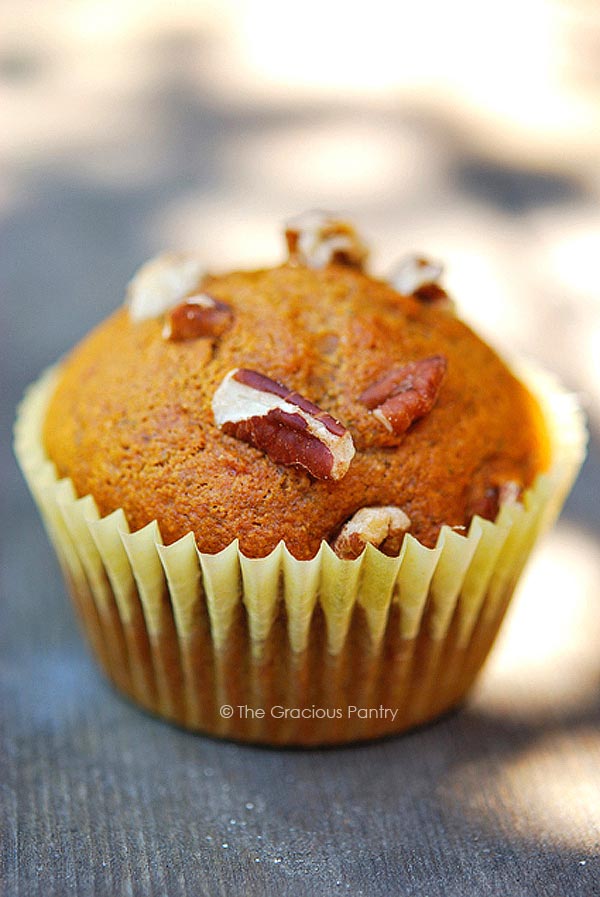 It's back to school season, and the binders and #2 pencils are everywhere.
Going back to school is becoming somewhat of a national holiday in this country. Similar to Christmas in that the kids get new stuff and us parents are left wondering what happened to our paychecks. Back to school ain't cheap!
And then there's the lunch dilemma….
Who knew packing a little lunch could be so stressful??!! But inevitably, it gets to the point where you just don't know what to pack anymore. The kids are bored with the "same ol', same ol'" and frankly, so are we. But it doesn't have to be that way. Sometimes, all it takes is a new perspective or a tiny spark of inspiration to get us going again. Sometimes, all it takes is one recipe to get the excitement back into a lunch box.
And while these aren't something I'd pack for Mini Chef on a daily basis, they sure do kick lunch box boredom to the curb on occasion.
YOU MIGHT ALSO ENJOY:

Clean Eating Banana Muffins
(Makes 18 medium-sized muffins)
Ingredients:
2 cups whole wheat pastry flour
2 teaspoons baking soda
1 teaspoon cinnamon
2 egg whites
1/2 cup honey
2 tablespoons safflower oil
1/4 cup milk (non-fat) or almond milk, or soy milk
1/4 cup apple sauce (unsweetened)
2 ripe banana – smooshed with a fork
Nuts (optional – for sprinkling on top)
Directions:
Preheat oven to 350 degrees F.
Note: I used a 12 muffin tin. If you don't have muffin paper, spray the tin with olive oil so the muffins don't stick.
Mix all ingredients in a large bowl using an electric mixer. Make sure all ingredients get really well blended together.
Pour the batter into the muffin tin or muffin papers. Fill only half way.
Sprinkle nuts of your choice over the top and place in oven (Optional).
Bake for 20 minutes or until cooked through.