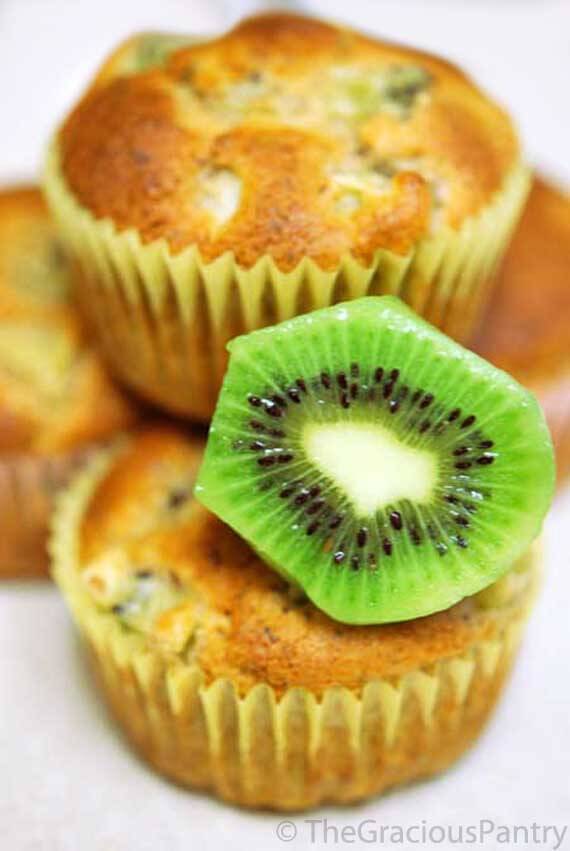 When I first started blogging, there was a blog called the Clean Eating Club. I loved that web site and was sorry to see it go. I always got so much inspiration there for my eating plan and lifestyle when I was just starting out.
Today's recipe is adapted from a recipe I found there for banana bread. I would provide a link, but the link doesn't exist any longer.
My little guy LOVED these, and I have to say I thought they were pretty good myself.
I added a small amount of soy milk for extra protein, but you can add regular milk or almond milk if you don't do soy.
I also added some flax seed meal for fiber and cut out the salt completely.
Last but not least, I substituted the sugar for honey and cut out all the white flour, using whole wheat pastry flour instead.
These are quick and easy to make, and you could substitute many different types of fruits if you're not a kiwi fan. Try apples, bananas, berries or pears. (I'm making myself hungry talking about all this fruit!) These are just what you'd expect from a fiber muffin, only better!
This recipe reposted from The Gracious Pantry archives, originally posted: 1/1/2010
YOU MIGHT ALSO ENJOY:

Clean Eating Kiwi Muffins Recipe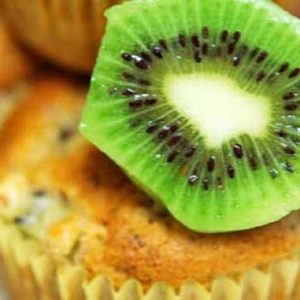 Author:
Tiffany McCauley | The Gracious Pantry.com
Ingredients
1½ cups whole wheat pastry flour
½ teaspoon baking soda
1½ teaspoon baking powder
½ teaspoon cinnamon
½ cup flax seed meal
2 egg whites
½ cup honey
¼ cup safflower oil
¼ cup soy milk, or any milk you prefer
1 cup kiwi - chopped (although, you could use almost any fruit)
Olive oil to spray over tops of muffin pans
Instructions
Prepare your muffin tins by spraying the top surface with a light coat of olive oil and placing muffin paper in the tins.
In a large bowl, combine all dry ingredients.
In a separate bowl, combine all wet ingredients except for kiwi.
Mix both bowls separately, and then combine.
Lastly, fold in your fruit and scoop into lined muffin tins.
Bake at 350 for approximately 20 minutes. Muffins are done when you poke them with a knife or toothpick and it comes out clean.