Homemade Apple Sauce Recipe
This post may contain affiliate links. Read my
Privacy Policy.
As an Amazon Associate I earn from qualifying purchases.
When I lived in Germany, the kids I took care of took me to a "youth farm" not to far from their house. This was a family farm that opened it's doors to the local kids in the area so they could come and participate in the day-to-day activities of a farm. They learned how to care for horses and other farm animals, tend gardens, make hay and harvest crops. It was an amazing set up. I only hope that some day I can find something like it here for my son to be a part of. I would imagine the 4H club would be the closest you could get here in the states.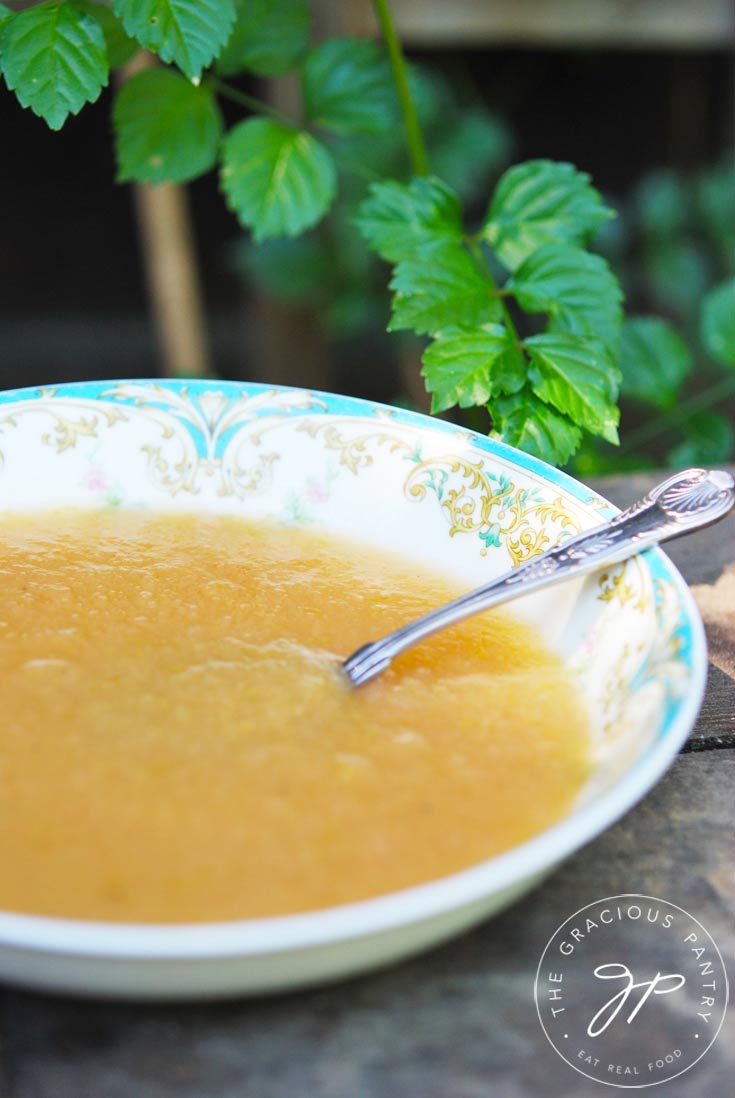 One of my fondest memories was of making apple sauce over a camp fire in the late evening. The kids were all tired from helping around the farm and had picked apples earlier that day. They all sat around the camp fire preparing the apples and putting them into a pot with water. They built up the fire, and while the apple sauce was cooking, they danced and sang to old German folk songs around the camp fire until the sauce was done. The older kids lead the younger kids in both song and dance. It was an amazing evening. Something I believe everyone should experience at some point. (Just think… kids learning, having a good time, AND staying out of trouble!!!)
I'm not sure if it was the camp fire, the singing and dancing or the German apples. But that was the best apple sauce I've ever had in my life! I've been trying to come up with something similar ever since.
And now, I think I finally did it.
YOU MIGHT ALSO ENJOY THESE CLEAN EATING RECIPES: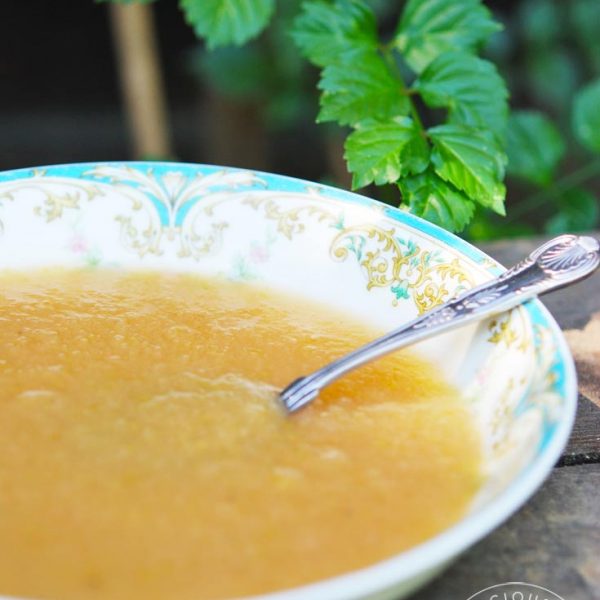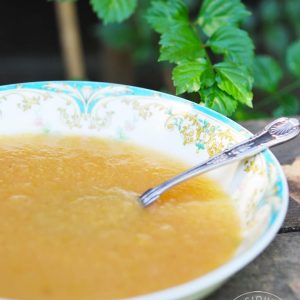 Ingredients
apples

water (preferably not tap water)

cinnamon sticks

honey (if your apples are tart)
Instructions
Cut your apples into quarters. If you run into an apple with a bad spot like this one, just cut out the bad stuff and salvage what you can. You don't want to waste anything here. We need to work with "apple-volume" to get a nice pot of apple sauce. So don't let one bad spot get you started on throwing out the whole apple.

Once they are all cleaned and quartered, put them in a pot and add just enough water to get "almost" to the top of the apples. You want a few apple peeking out on top. Don't add so much water that they are completely submerged or you'll end up with apple soup. Not sauce (Although, that could be tasty if done right.).

Add 3 or 4 cinnamon sticks to the pot if it's a large one. Cut it in half if you have a smaller pot. Use your judgment here. I love cinnamon and never mind having a lot in my apple sauce. It's a decision based on personal taste.

Cook your apples on medium-high heat until they are soft. I tend to keep them boiling the whole time. But no matter what temperature you use, you need to end up with soft, mooshy sauce when you're done (apple sauce with the skins still in it.).

Put a fine meshed, sieve over a pot large enough to hold all your apple sauce (you can use a large bowl just as well).

Pour in just enough apple sauce so that when you stir it, it won't spill over the sides.

Push the sauce through the sieve as you stir until what's left is relatively dry. Scoop out, toss and repeat until you've put all your sauce through the sieve.

You now have a nice pot of apple sauce. Allow it to cool and then put it in containers and store in the fridge. You can also put some in large Ziploc bags and freeze.

For those of you who are talented in the canning department, I encourage you to do so. I've just never been very good at it. So I leave the instructions for that up to the experts.

If your apples are tart, you can stir in honey to taste.