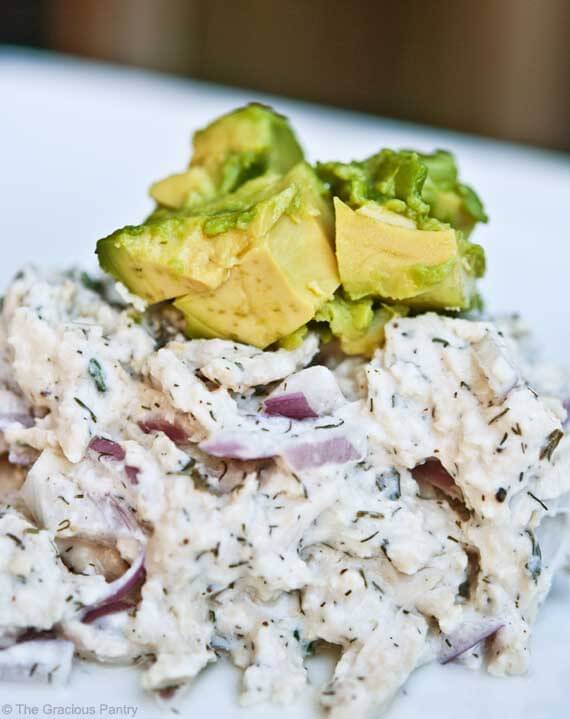 I love making a big bowl of this clean eating chicken salad. It lasts me for the better part of a week and makes a great meal. Especially when I pair it with a vegetable of some sort. It's perfect for my school lunches, and it's tasty too!
This isn't really a recipe for the kiddos, unless they truly like onions. I went strong on the onions because I really enjoy them. So if you want to feed the wee folk in your home, serve them before you add the onions (unless they enjoy that sort of thing).
YOU MIGHT ALSO ENJOY:
RECIPE USED:

Clean Eating Chicken Salad
Author:
Ingredients
6-7 Chicken breasts, baked
1 cup Clean Eating Ranch Dressing
1 red onion, chopped
Avocado (optional)
Instructions
Shred your chicken breasts.
Add chicken, onions and ranch to a large mixing bowl and mix well.
If you are so inclined, top with avocado.