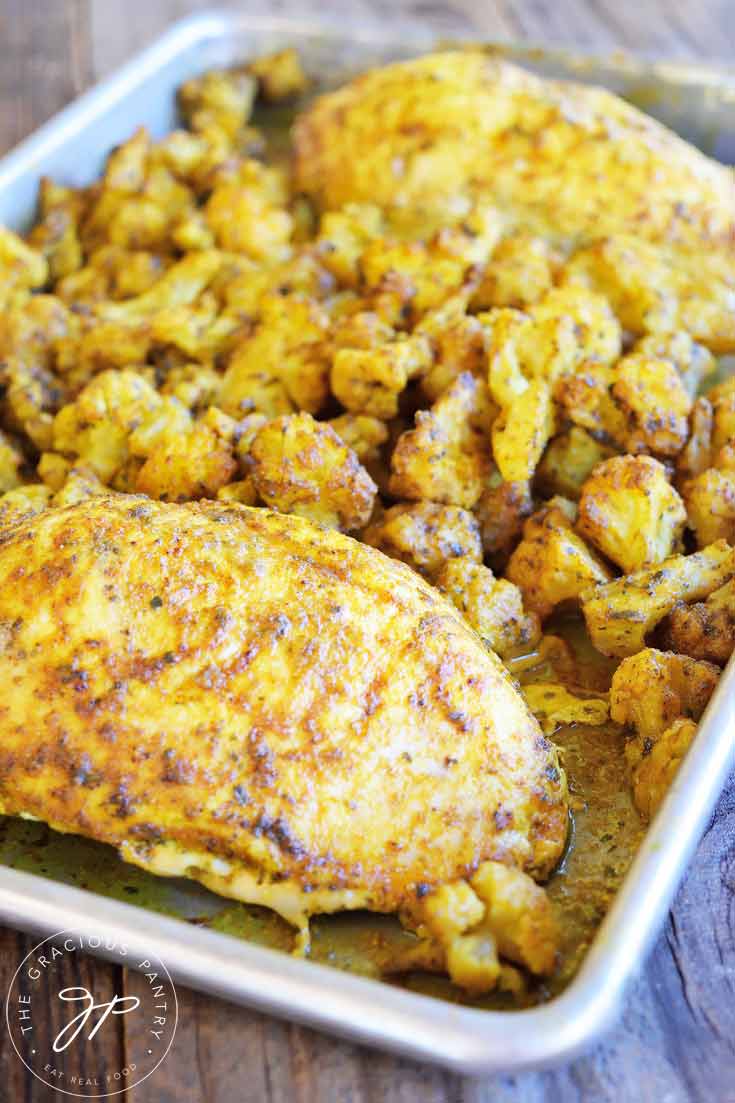 If you love the ease of a a good, clean eating, one-pot meal, then a sheet pan dinner should be right up your alley!
I recently became aways of a small but growing craze involving cookie sheets. The idea is to use your oven and a cookie sheet as a means for making a "one-pan-meal". It offers little clean up and the deliciousness of roasted vegetables.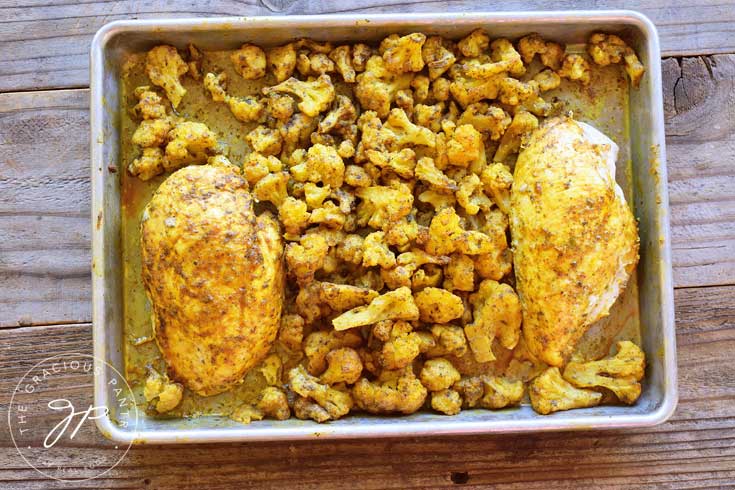 So I got to work and came up with 5 different recipes using only spices and ingredients straight from the freezer. That way, you can prep these for the freezer in about 20 minutes and then just use one sheet pan make dinner all week long! Now that's my kind of dinner!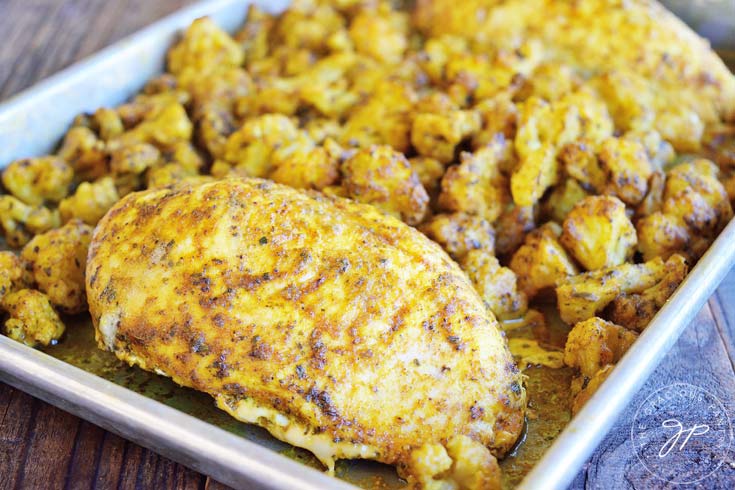 I'll be posting the 5 recipes over the next week or two with a final video and shopping list for all of them at the end of that time frame. So stay tuned for more of these coming up!
Recipe note: If you can't find packages of frozen vegetables in the same size that I used, just get the closest you can find. A little more or less won't make a difference in cooking. You can also add more chicken for more people, or easily cut the recipe in half for one person if you so choose. That's the nice thing about sheet pan dinners. They are totally adjustable to your needs.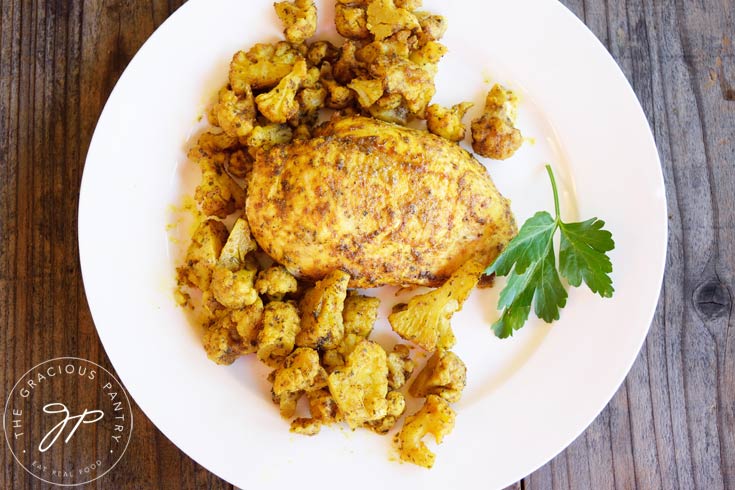 NEED A GOOD SHEET PAN?
This Nordic Ware Half Sheet is very similar to what I have and use. (I got mine at a local restaurant supply store.)
 It's perfect for this type of recipe!


WANT TO SEE THIS RECIPE IN ACTION? PRESS PLAY!
YOU MIGHT ALSO ENJOY:

Clean Eating Sheet Pan Roasted Chicken And Cauliflower Recipe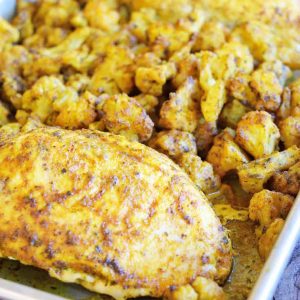 Please note that roasting times can vary based on the thickness of the chicken breasts as well as oven by oven. Please use a meat thermometer to ensure your food is properly cooked.
Author:
Tiffany McCauley | The Gracious Pantry.com
Ingredients
2 large, frozen chicken breasts
1 lb. package frozen cauliflower
2 tsp. dried cilantro
2 tsp. ground cumin
2 tsp. turmeric
¼ tsp. ground cloves
Oil for cooking
Instructions
Place all these ingredient in a 1 gallon zipper top freezer bag, toss to mix and freeze for up to 4 months.
When you're ready to make this, simply take the frozen package from the freezer and add oil ( used about ⅓ cup and it worked great) and spread this over a cookie sheet (while still frozen).
Bake at 350 F. for about 60 minutes, or until the chicken reaches at least 165 F. on a meat thermometer. (Time can vary by oven.)
Cool slightly and serve.