Clean Eating Mock Mashed Potatoes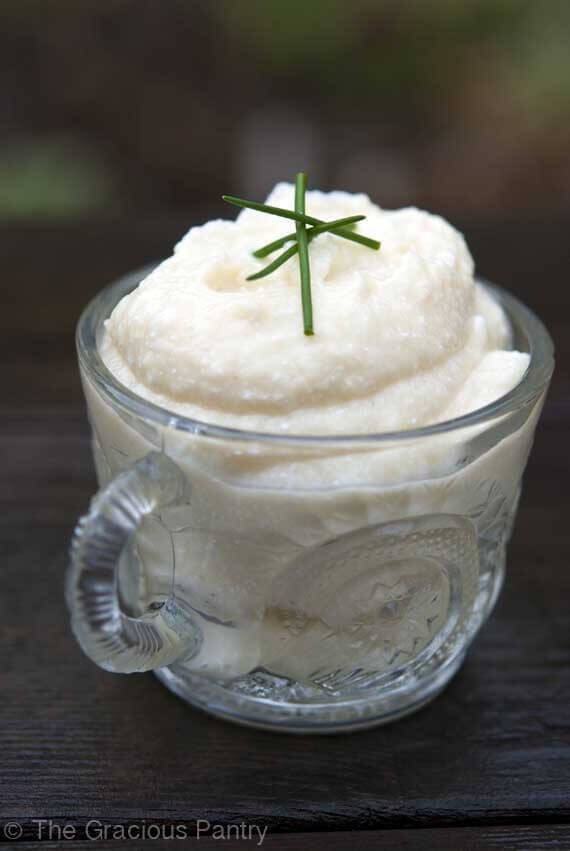 Somebody asked me a while back if I could come up with a mock mashed potato recipe that didn't taste so much like cauliflower.
I think they were hoping to get more of an actual potato flavor which can be tough to do when you are using cauliflower. But I gave it a try.
These turned out very creamy and just a bit more fluid than regular mashed potatoes. The cottage cheese softens the flavor of the cauliflower, so these are pretty mild in flavor, but definitely still tasty. They would be perfect with a turkey patty or chicken breast and a salad. The sodium is a bit high from the cottage cheese, so be sure you balance that out with less or no salt on the rest of your meal.
YOU MIGHT ALSO ENJOY:

Clean Eating Mock Mashed Potatoes
(Makes 14 servings)
Ingredients:
3 medium heads cauliflower, steamed until soft
1 1/2 cups non-fat cottage cheese
1 1/2 cup grated parmesan
1 teaspoon garlic powder
Directions:
Blend everything together until you achieve a mashed potato consistency. If you use a blender or other kitchen appliance to blend, you will get a consistency that is just a tad runnier than regular mashed potatoes.