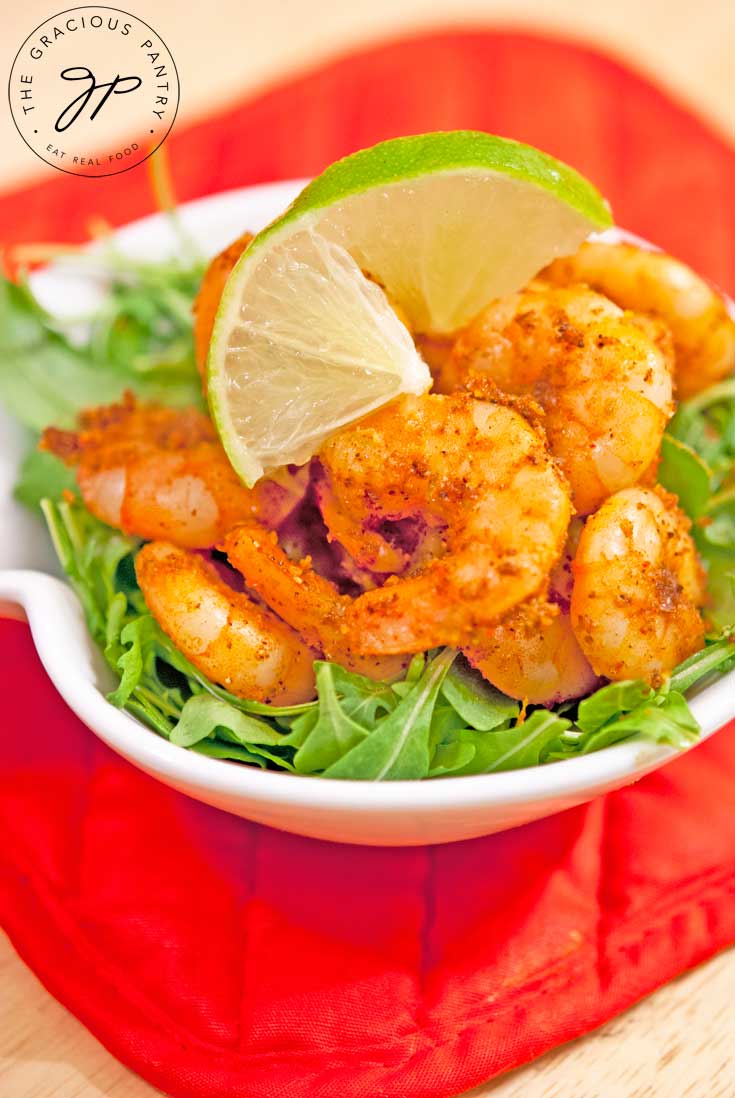 Shrimp. It's nearly impossible to not like those little buggers. Versatile and great with almost anything, shrimp are a fantastic way to get some protein.
I always purchase my shrimp in 1 pound frozen bags. They are pre-cooked which just makes life easier in my book. Plus, I don't have to worry about having to eat them immediately if they are frozen. It's a win-win!
I figure I've cooked just about everything I can cook using my Taco Seasoning. But shrimp was the last frontier.
Now I can honestly say that frontier has been conquered. And boy was it good! These would be fantastic for shrimp tacos, or you can just eat them on their own like me and Mini Chef did!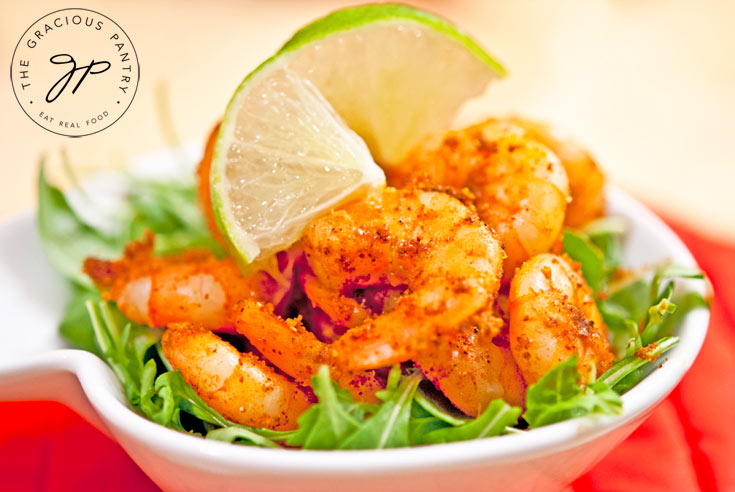 YOU MIGHT ALSO ENJOY:
RECIPE USED:

Recipe from the Gracious Pantry archives, originally posted 2/27/13.

Clean Eating Taco Shrimp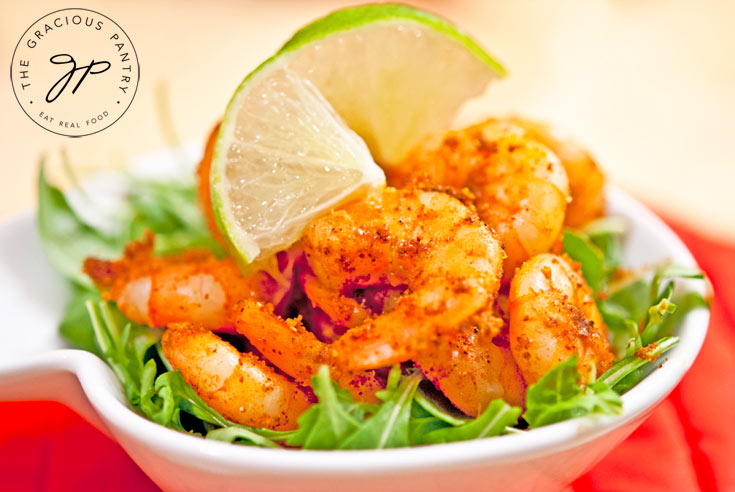 Author:
Tiffany McCauley | The Gracious Pantry.com
Ingredients
1 pound large, pre-cooked shrimp - thawed if frozen
2 tablespoons taco seasoning (see recipe link above)
1 tablespoon olive oil (or any oil you prefer)
Juice of 1 lime
Instructions
In a skillet, cook the shrimp in the olive oil and sprinkle on the spices in the last few moments of cooking.
Mix well and serve.
Sprinkle the lime juice over the shrimp just prior to serving.