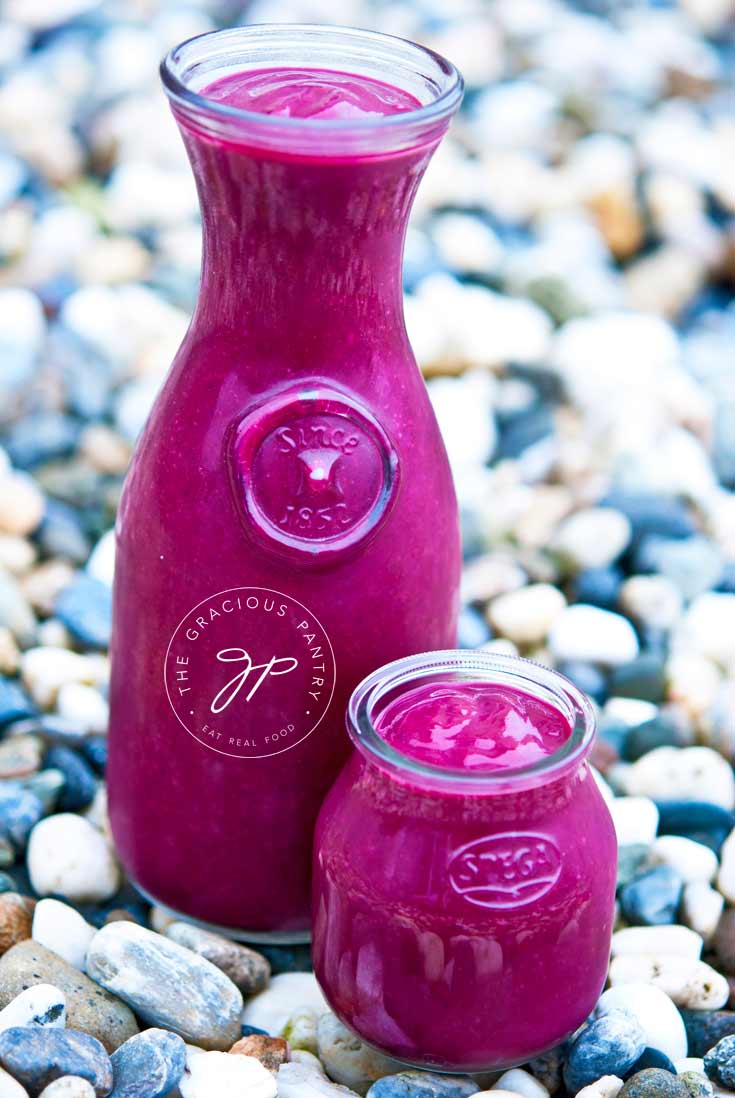 I think I've mentioned, I don't like beets.
I've never liked beets.
I want to like beets.
I continue to cook beets in the hopes that I will learn to like beets.
I still don't like beets.
But I had them for breakfast the other morning and MAN were they good! You see, I had some left over from my last recipe and just could not bring myself to eat them as they were, despite the fact that everyone else loved them. So I got creative and ended up with this surprisingly sweet and delicious smoothie.
They actually aren't too bad when served a little on the sweet side and I know they have crazy good health benefits. So if I'm going to have them, then this is the way I'll make them. You can't "beet" a beautiful smoothie first thing in the morning!!
Just sayin'.
YOU MIGHT ALSO ENJOY:
RECIPES USED:

Recipe from the Gracious Pantry archives, originally posted 1/24/13.

Clean Eating Cherry Beet Smoothie Recipe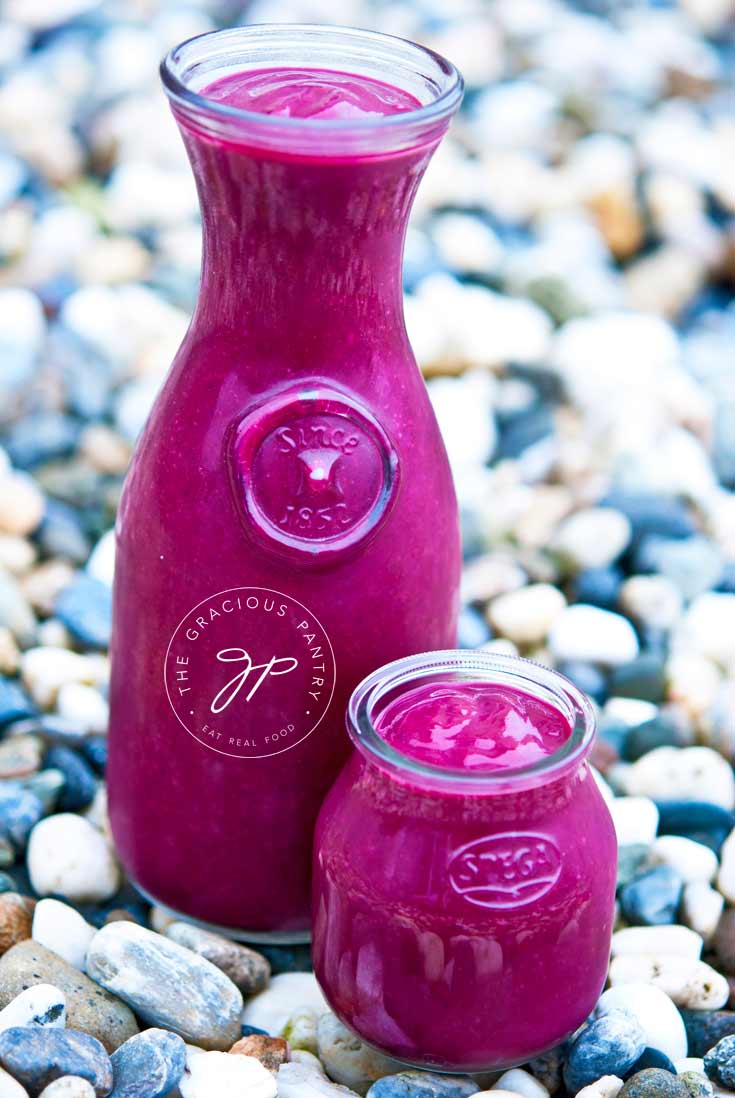 Author:
Tiffany McCauley | The Gracious Pantry.com
Yield:
Approximately 4 cups
Ingredients
1 cup frozen cherries, unsweetened
2 cups marinated beets
1 cup light coconut milk
1 medium banana
1 teaspoon ground cinnamon
Instructions
Place all ingredients in blender and blend until smooth.