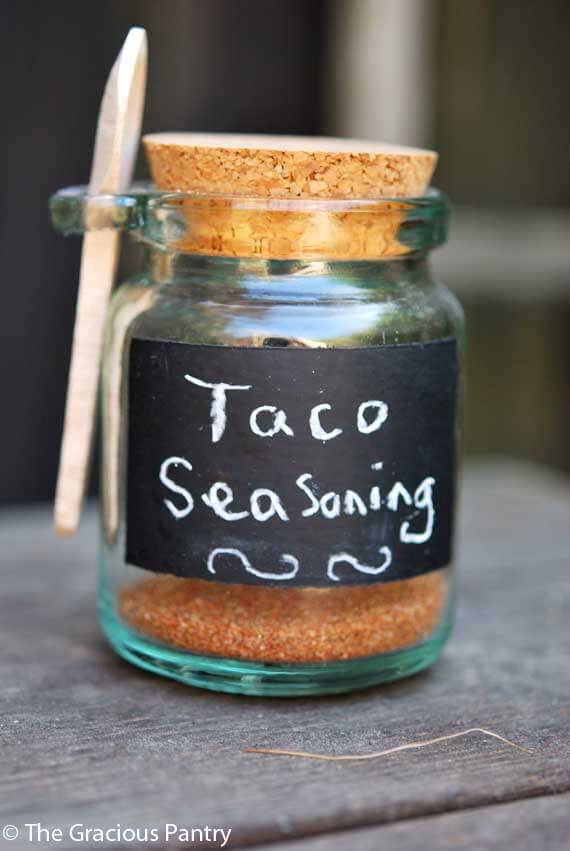 I've been wanting to come up with my own clean eating taco seasoning for a long time now. The sad fact is,  most of the packaged stuff you can buy has either sugar, maltodextrin or MSG in it. Not exactly what I want to put in my body, thank you.
So here's what I came up with…

Clean Eating Taco Seasoning
Ingredients:
2 tablespoons ground cumin
1 teaspoon paprika
1/2 teaspoon cayenne pepper
1/2 teaspoon onion powder
1/2 teaspoon garlic powder
1/4 teaspoon black pepper
1/4 teaspoon chili powder
Directions:
Blend all spices in a bowl and use to season any taco meat you are cooking. Use approximately 1 tablespoon per pound of meat.
Note: This mix has a small amount of "kick" to it. Nothing that will set your mouth on fire, but definitely noticeable. If you want something without the kick, leave out the cayenne and add an extra 1/2 teaspoon of paprika.
Like the jar?
Get them on Amazon here. (affiliate link)