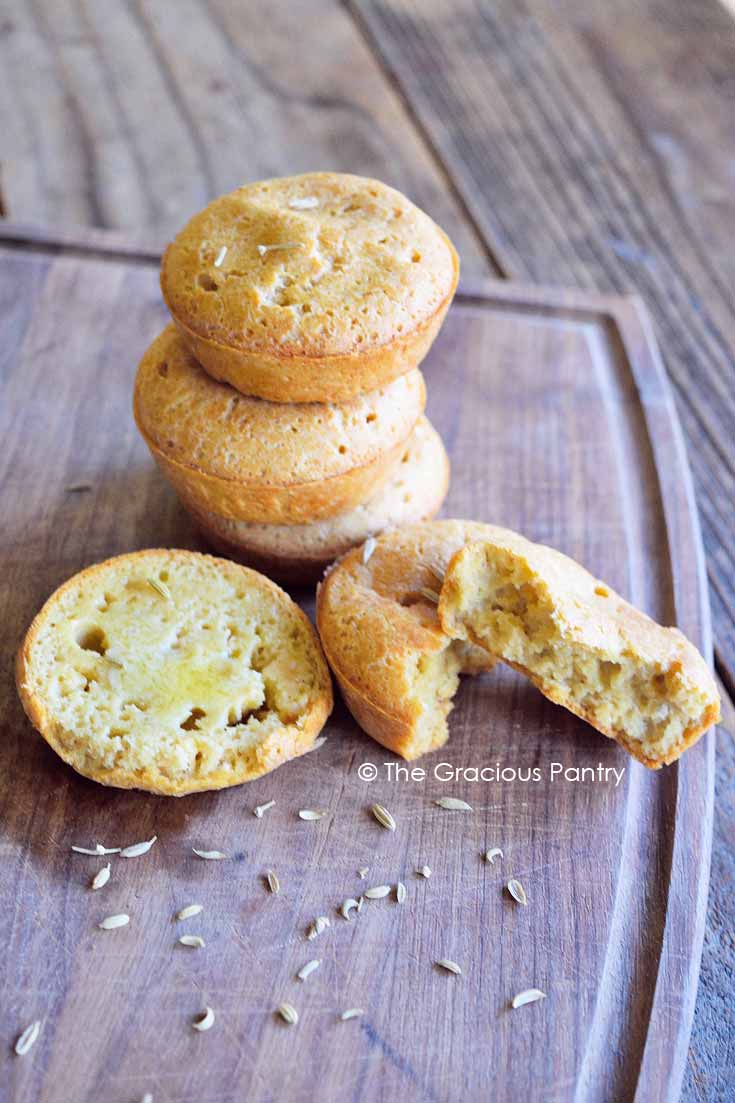 In looking back over my clean eating holiday recipes, I realized I don't have many for the spring holidays. I mean, there are many of my recipes that can be used for the holidays this time of year, but few of them are specifically for that. So I started thinking about what I'll be making this Easter for the family, and even for Mother's Day and Father's Day. We'll be spending Easter in the East Bay with Mini Chef's grandparents, and I just can't go empty handed!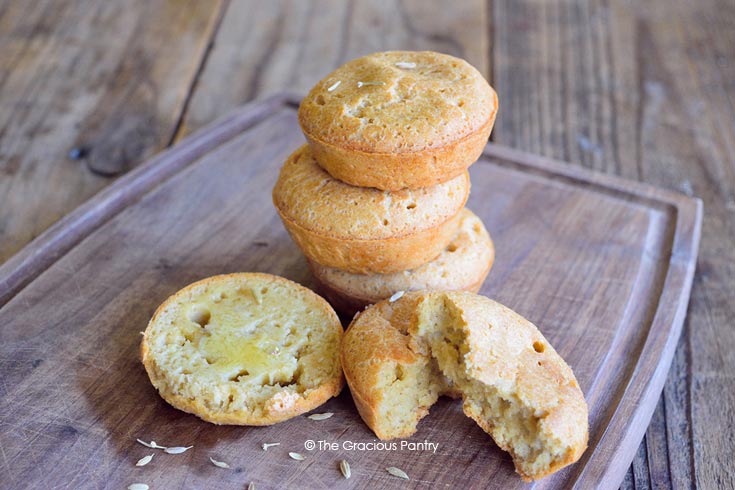 I love these because they are easy to make and easy to transport. That's important when you have to drive a long distance with food in the car!
These muffins are right on the verge of becoming popovers, but the whole grain flour keeps them muffin-shaped. So if you love popovers, these goodies are flavored just right for the upcoming spring holidays. Slightly sweet with almond and fennel added, these are sure to please. And if you're feeling really adventurous, add in a few golden raisins! Yum!
These are, as with many types of bread, best served warm out of the oven with a little pat of butter. But you can easily reheat these in the oven for about 10 minutes at 325 F. To serve, simply wrap them warm in a towel and place that in a basket that can be passed around the family table.
Enjoy!
YOU MIGHT ALSO ENJOY:

Clean Eating Almond And Fennel Muffins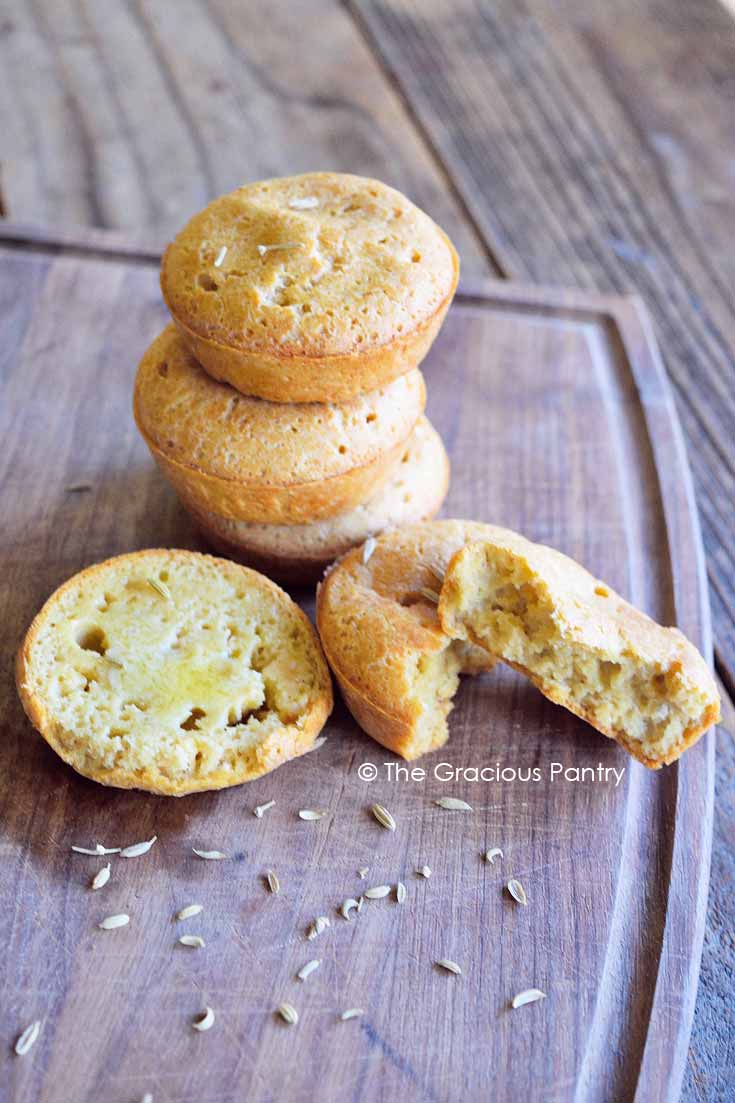 Author:
Tiffany McCauley | The Gracious Pantry.com
Yield:
15 standard size "muffin" popovers
Ingredients
3 Tbsp. butter, melted
1½ cups whole wheat pastry flour
1½ cups milk (any kind)
4 whole large eggs
½ tsp. salt
2 tsp. almond extract
1 tsp. ground fennel seed
¼ tsp. pure liquid stevia OR 2 tbsp. unprocessed sugar such as Sucanat or coconut sugar
Instructions
Preheat oven to 400 F.
Place a clean and dry muffin tin in the oven to warm up with the oven.
In a medium mixing bowl,whisk all ingredients together just until they are combined. Do not over mix. Small clumps are okay in this batter.
Take the tin out of the heated oven and grease the muffin wells.
Fill each muffin well with batter ¾ of the way full.
Bake for approximately 35 minutes or until golden brown.
DO NOT OPEN OVEN DOOR DURING BAKING!!.
Remove from oven and cool slightly before serving.
Store in refrigerator for up to a week or two.