Instant Pot Chicken Chili Recipe
This Instant Pot chicken chili could be your answer to, "what's for dinner tonight?"!
Everything, except the chicken, is a pantry item and made with easy-to-find ingredients. This is simple to put together and cooks up relatively quickly in your Instant Pot.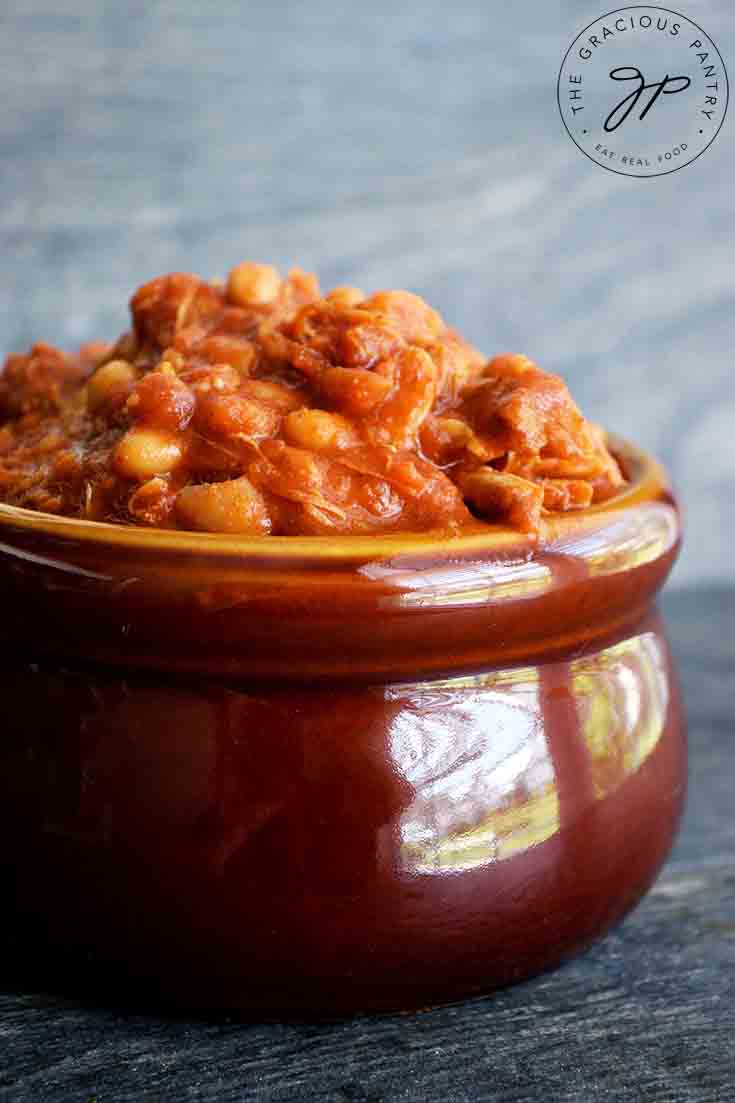 INSTANT POT COOKING
If you don't have an Instant Pot (not "instapot" – sorry, but it had to be said. Just call me Karen.), you really should consider it. Particularly during the hotter, summer months. It's an easy way to basically let dinner cook itself without warming up the kitchen. Yes, there's a little steam at the end, but it beats heating up the kitchen for an hour while you cook! Plus, an Instant Pot will give you perfectly cooked meat every single time. I can't imagine life without mine!
INSTANT POT COOKING TIPS
Always make sure you have at least 1 cup liquid in whatever you make (not a problem in this recipe!)
Always check your plastic ring lid for cracks. It's great to have an extra already on hand just in case. You don't want to go to make dinner and realize you can't because the ring is compromised.
Watch your hands when releasing the steam valve! ( I learned that the hard way, by the way. Ouch!)
This is the one I have:
Seriously, I love my IP! In fact, it's one of the only appliances I will always have in my kitchen forever more. I literally can't live without it. Or at least, get dinner on the table most nights…
RECIPE SHOPPING LIST:
1 1/2 lb. boneless, skinless chicken thighs
2 (15 oz.) cans chili starter (I found a clean one at Food Lion)
2 (15 oz.) cans great northern beans
1 (28 oz.) can diced tomatoes
garlic powder
onion powder
chili powder
ground cumin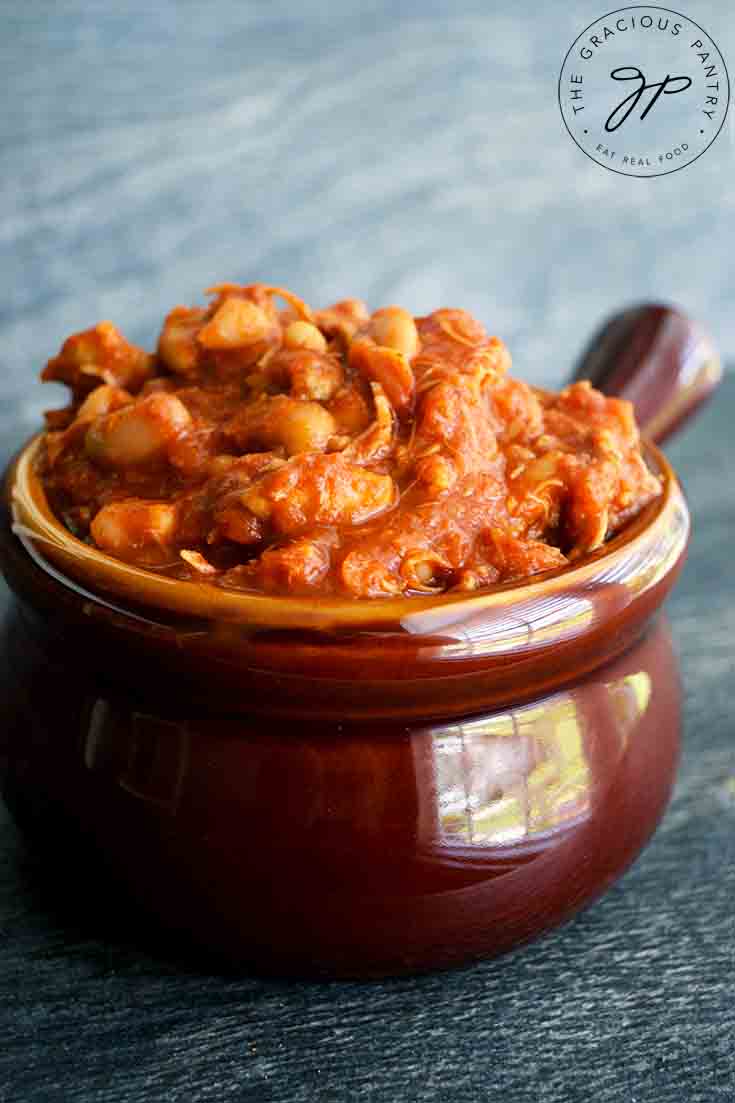 HOW TO MAKE INSTANT POT CHICKEN CHILI
Place all ingredients in your IP insert.
Press the manual button and adjust to 30 minutes at high pressure.
Do a 20 minute natural release.
Using an electric hand mixer (or two forks),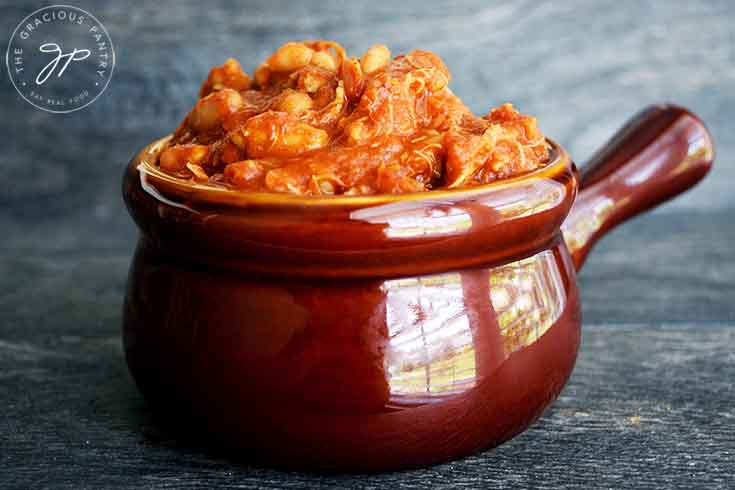 SUBSCRIBE:
Remember to subscribe to my free, Gracious Pantry Newsletter to receive all my latest recipes in your inbox! Click here to sign up!
MORE CLEAN EATING RECIPES:
Enjoy!

INSTANT POT CHICKEN CHILI RECIPE: