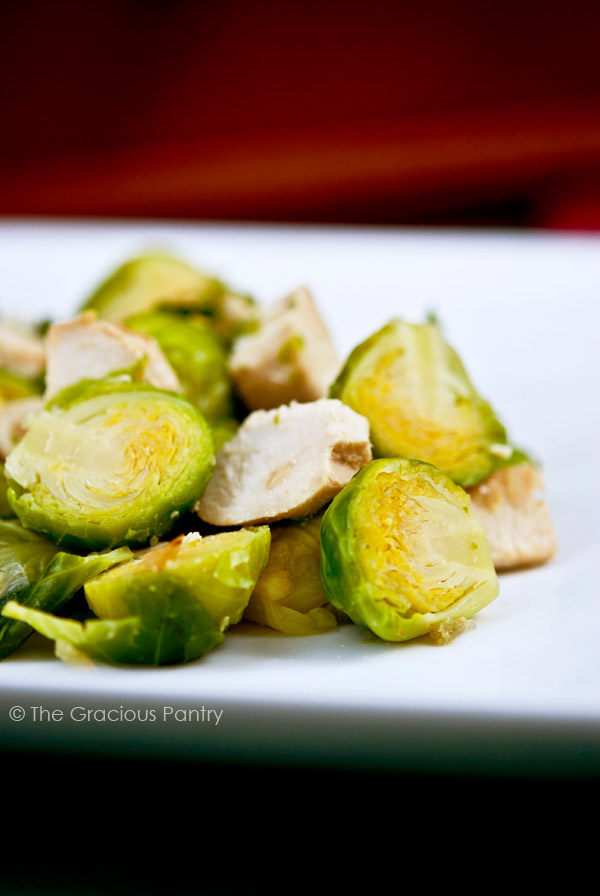 As I refine my clean eating diet more and more, I'm finding that I'm really beginning to appreciate simple flavors in foods. No longer do I need the intense flavor of a bag of Doritos or the richness of a full-fat cheese sauce.
Don't get me wrong, for a long time I did. A lot of my recipes here reflect that. Many have a more intense flavor than this dish. But I truly believe that the more you eat clean, the more real food tastes good! Your palate adjusts, and suddenly you don't need to have that gigantic explosion of overly intense flavor that comes from icky things like MSG and other chemicals produced in labs for their taste.
Now, I'm not trying to say in a polite way that this dish has no flavor. On the contrary! It has a fabulous flavor! I wouldn't be sharing the recipe with you if it didn't. But the flavors themselves are simply…. simple! So if you've arrived at that place in your clean eating adventure where you can really appreciate the flavor of real, honest food, I believe you'll love this dish.
YOU MIGHT ALSO ENJOY:

Clean Eating Chicken And Brussels Sprouts
(Makes 4 servings)
Ingredients:
1 pound brussels sprouts, cleaned and halved
7 ounces chicken breast, baked and cut into small pieces
3 shallots, diced
2 teaspoons onion powder
1 tablespoon garlic powder
1/2 cup clean chicken stock or broth
Salt & pepper to taste
Directions:
Add all ingredients to a pan and cook over medium heat, covered for about 10 minutes.
Remove lid and continue to cook until all liquids have cooked out.
If you prefer the brussels sprouts to be a bit browned, continue to cook without adding liquid for an additional 5-10 minutes (Don't worry too much about burning the pan. Without oil, it's an easy clean up with a copper or metal scrubber).