56 Days Of Clean Eating Slow Cooker Meals
This post may contain affiliate links. Read my
Privacy Policy.
As an Amazon Associate I earn from qualifying purchases.
The simple truth is, you can never have enough clean eating slow cooker meals. It's true.
I've been cooking in my slow cooker for several weeks now because I just haven't had the energy with everything going on around here to actually get into the kitchen for more than the 10 minutes it takes me to throw everything in the crock.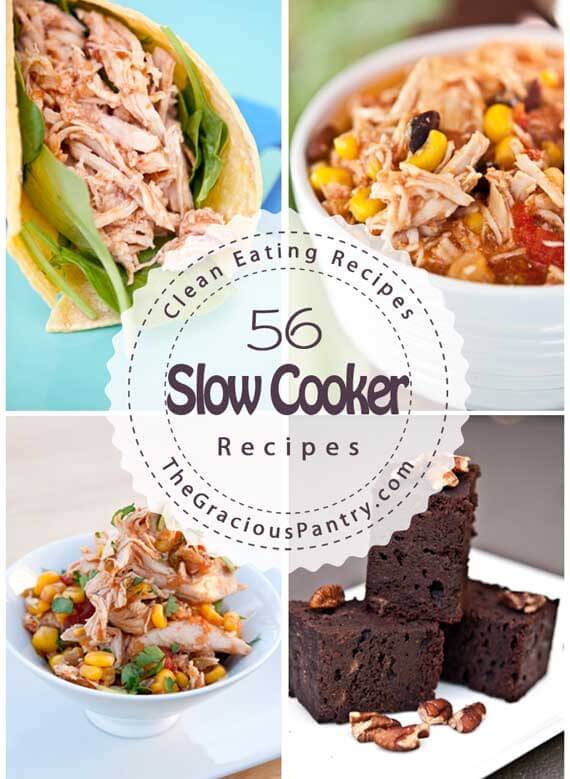 Mostly, I've been cooking the recipes below. But I'm also getting some ideas for new clean eating recipes as I go along. I'm really starting to daydream a lot about my kitchen once it's finished. I'm really looking forward to that. But during the process of remodeling, I have a feeling I'll be using my slow cooker even more than I already am. Gotta get dinner on the table somehow! And since this Mama is extra tired these days taking care of Mini Chef and my mom, I'm reaching a new level of slow cooker commitment.
It truly is a fabulous contraption for anybody with a busy schedule. I mean, life is hectic. So why not make it a little bit easier? I come home, toss everything in the crock and walk away for a few hours to finish other tasks around the house or even run a few, quick errands. And when I'm done, so is dinner. Easy!!
And if you're wondering about the size of your slow cooker, keep in mind that the only thing that matter with slow cooking is that your crock is at least half full. If you put anything less then that in the crock, your food is far more likely to dry out. So if you find that a lot of the recipes you use your slow cooker for don't fill the crock up at least half way, it might be time to move to a smaller crock for the sake of a tasty meal.
And remember, don't lift the lid during cooking! But if you do, add on another 15 minutes of total cooking time for each time you've opened it.
Hope that helps!
56 Days Of Clean Eating Slow Cooker Meals:
Here are 56 recipes to carry you through the next 2 months or so.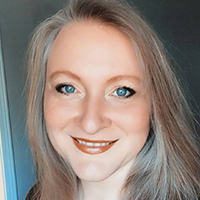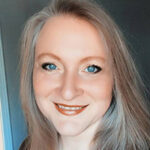 I'm Tiffany, a writer for MSN and the AP Newswire, a cookbook author, digital publisher, food lover, and mom. I create healthy, clean eating recipes for everyday living.