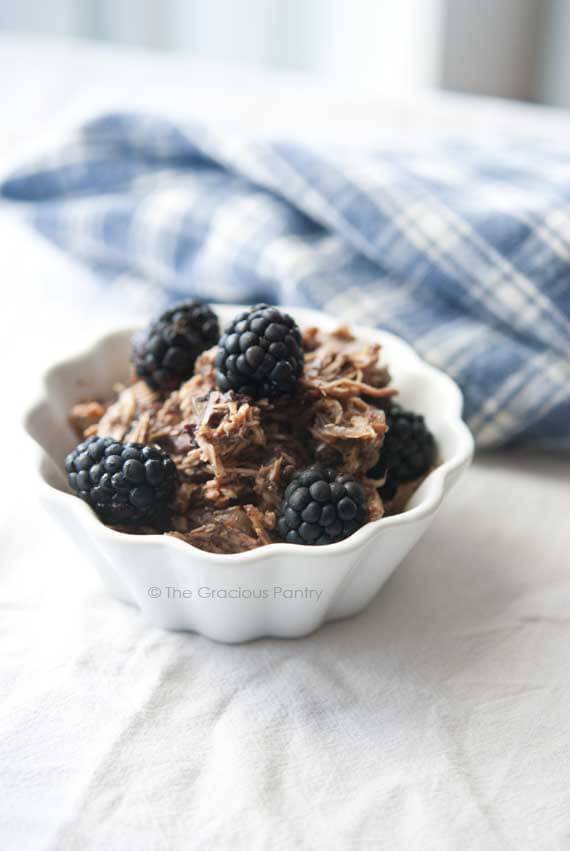 Slow cooker recipes are a wonderful way to get dinner on the table with minimal effort. In fact, I would go so far as to say that no clean eater should be without one. Particularly if you have a busy schedule and/or a family to feed. It just doesn't get much more convenient.
I made this recipe with stay-at-home moms in mind. I know there are a lot of you who read my blog and I thought this one would be great for someone who doesn't have to be out of the house all day long, but still has stuff to get done. So this particular recipe can be prepped in the evening or even in the mornings while the kids are at school. Then just turn on the slow cooker before you leave to pick the kids up. Dinner will cook while you're out running errands, going to soccer practice or just working on a big school homework project with the kids. Any way you look at it, slow cookers are a wonderful time saver.
Serve this up with some rice (rice cooker!) and a salad or just some veggies like carrots or baked zucchini.
YOU MIGHT ALSO ENJOY:

Clean Eating Slow Cooker Balsamic Blackberry Chicken
(Makes 4 servings)
Ingredients:
1 medium white onion, sliced into rings
1 lb. (454 g) raw, boneless, skinless chicken breasts
1 cup (160 g) fresh blackberries
1/2 cup (120 ml) balsamic vinegar
2 tsp. garlic powder
1 tsp. dried rosemary
Salt and pepper to taste after cooking
Directions:
Layer the ingredients in your slow cooker in the order listed.
Cook on low for 4-6 hours.