After many reader comments, I've decided to use my slow cooker this summer. I've never done this before as I've always thought of a slow cooker as being a fall and winter apparatus. But apparently, many of you use them year round and avoid that hot stove/oven thing during the hot summer months. This is very wise.
So with that in mind, I made this recipe for dinner the other night. When it was done, Mini Chef, my husband and I went to the park and had a picnic. It was marvelous on such a beautiful, sunshine-filled day.
Unfortunately, I packed up the entire slow cooker to transport this and it leaked all over the bottom of the box I had packed everything in, which in turn, leaked onto the floor of my car. So I spent the remainder of the evening scrubbing my car floor upon our return. It didn't take me too long to find a slow cooker with a locking lid after that!
But hey, it was worth it to picnic in the park with my little man. Must do that again soon.
YOU MIGHT ALSO ENJOY THIS CHICKEN DISH: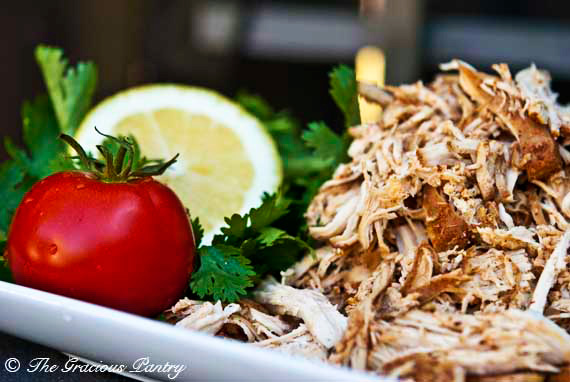 Clean Eating Easy Slow Cooker Mexican Chicken – This easy-to-make dish will cook itself, and is wonderful for filling tacos, burritos or adding to a taco salad!
KITCHEN TOOLS: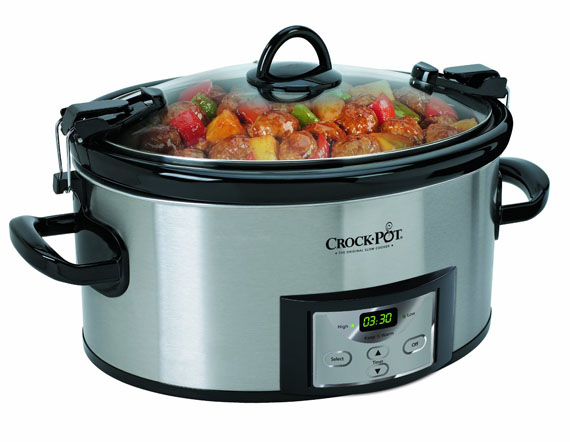 If you need a good slow cooker, I like this one from Amazon (affiliate link). It has a locking lid so nothing will spill in your car like it did in mine!!

Clean Eating Slow Cooker Southwestern 2 Bean Chicken Recipe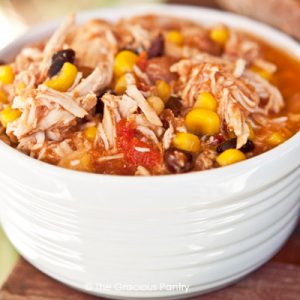 Author:
Tiffany McCauley | The Gracious Pantry.com
Yield:
Approximately 10 cups
Ingredients
4 raw, boneless, skinless chicken breasts (about 8 oz. each)
1 (15 ounce) can pinto beans (rinsed and drained) or 1⅓ cup home cooked beans
1 (15 ounce) can black beans (rinsed and drained) or 1⅓ cup home cooked beans
1 (28 ounce) can diced tomatoes in juice, low sodium is best
1 pound frozen and thawed organic corn (organic to avoid GMO corn)
1 (12 ounce) jar of your favorite salsa, no sugar added
Instructions
Place the chicken breasts on the bottom of your slow cooker. Pour the tomatoes and salsa over that and then layer on the beans and corn.
Cook on low for 5-7 hours, or until the chicken easily falls apart when the pot is stirred.