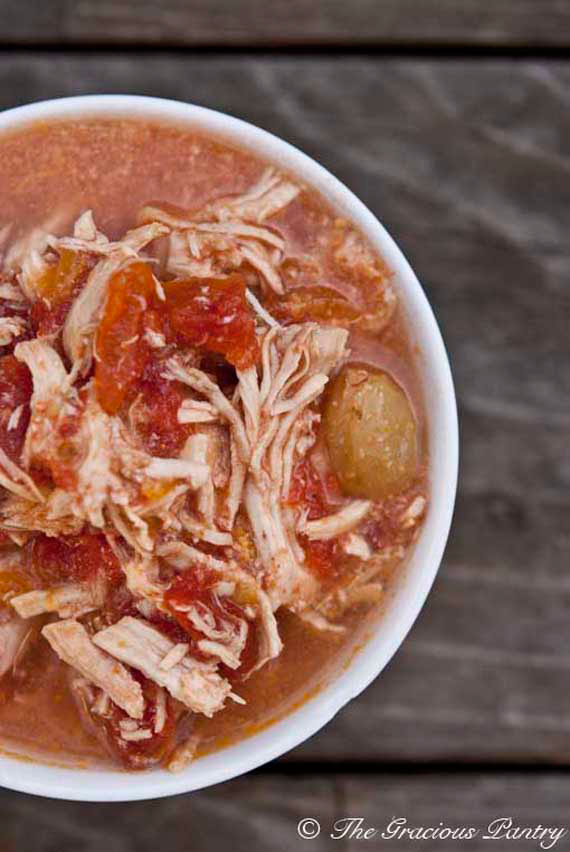 I have a close relationship with my slow cooker. It's a part of my family. It nourishes me with warm, cozy, comfort food on the coldest nights and willingly volunteers to do most of my work for me. Sadly, slow cooker season is almost over (at least here in the San Francisco Bay Area it is).
I've really worked my slow cooker to the bone this season. It made 100 recipes for my cookbook, and quite a few dinners during busy weekday nights as well. So I thought I'd give it one last hurrah this season and try out something a bit unusual.
I admit this is a bit of an odd combination. At least it seemed that way to me. Even my husband second-guessed me as he watched me put this together in the slow cooker.
But sometimes, a little leap of kitchen faith can go a long way. This delicious dish is a delicate balance of sweet and savory and is perfectly paired with brown rice or quinoa. Serve with a nice spinach salad on the side and dinner is served with minimal work. My favorite kind of dinner!
YOU MIGHT ALSO ENJOY:

Clean Eating Plum and Raisin Chicken
(Makes approximately 9 1/2 cups)
Ingredients:
4 raw, boneless, skinless chicken breasts (about 8 oz. each)
2 large plums, sliced thin
1 cup golden raisins
1 (28 ounce) can diced tomatoes
1 (15 ounce) can light coconut milk
1 teaspoon curry powder
Salt to taste
Directions:
Place the plums and raisins on the bottom of your slow cooker's ceramic bowl.
Place the chicken on top of the plums, and then pour everything else on top of the chicken, making sure that the tomatoes cover the chicken evenly in the pot.
Cook on low for 5-7 hours.
Allow to cool, add salt to taste and serve.
Serving Suggestion: Serve this over brown rice or quinoa. Delicious!