Mini Chef has arrived at a point where he can handle a knife fairly well, cook in a skillet, and can pretty safely work his way around the kitchen. So I decided to ramp up his culinary education because, a) he's interested in cooking (gotta strike while the iron is hot!), and b) I won't raise a man who can't cook.
So with that in mind, I'm starting a new section on my blog called, "Kids Can Cook Clean". I'll be blogging about the clean eating recipes that Mini Chef makes himself, as well as tips on helping your kids learn how to cook clean.
And these won't be recipes that only kids will like. These will be adult friendly as well. Promise! They will also be smaller portions so they are perfect for those of you cooking for one or two. If you like this idea and you'd like to see more of these posts, let me know! Leave a comment below!
YOU MIGHT ALSO ENJOY:

Clean Eating Slow Cooker Apricot Salsa Chicken
Ingredients:
2 raw chicken breasts (about 7 oz each)
1/2 cup clean salsa (see info below)
1/3 cup apricot fruit spread (see info below)
1 cup frozen, thawed corn.
Directions:
Layer the ingredients in the order listed.
Cook on low for 4-6 hours.
Stir well to combine and also to shred the chicken. You may need to use a couple of forks to get the job done if it does not shred easily when stirred.
Serve over brown rice and alongside a green salad to complete the meal.
Preparation time: 5 minute(s)
Number of servings (yield): 3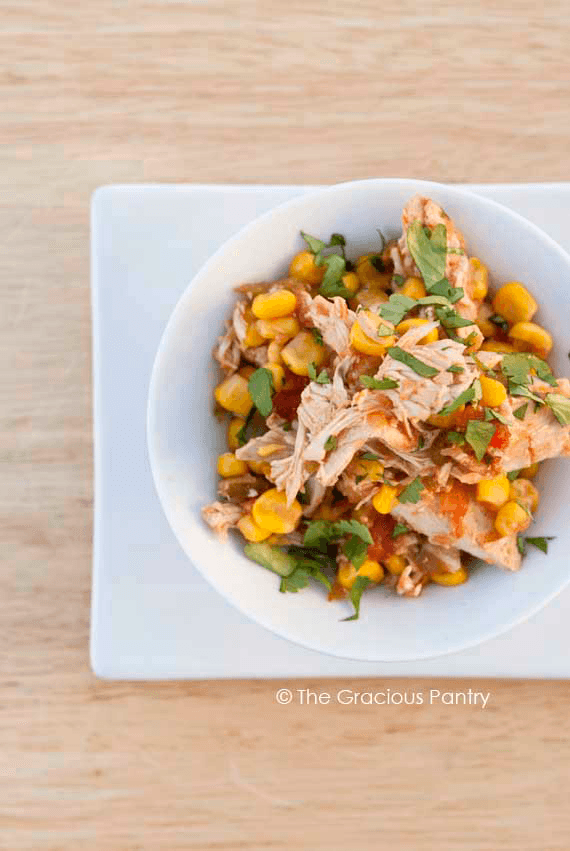 TO FREEZE:
Portion into individual servings in a freezer-safe container and store in freezer for up to 5 months. Be sure the container is air-tight to avoid freezer burn. To reheat, simply thaw in the refrigerator for about 24 hours, and reheat in either a pot or a microwave.
FRUIT SPREAD:
This is the fruit spread that I used. I know that Safeway carries it as do several health food stores such as Whole Foods and even Sprouts. But if you can't find it, it's here on Amazon.com as well.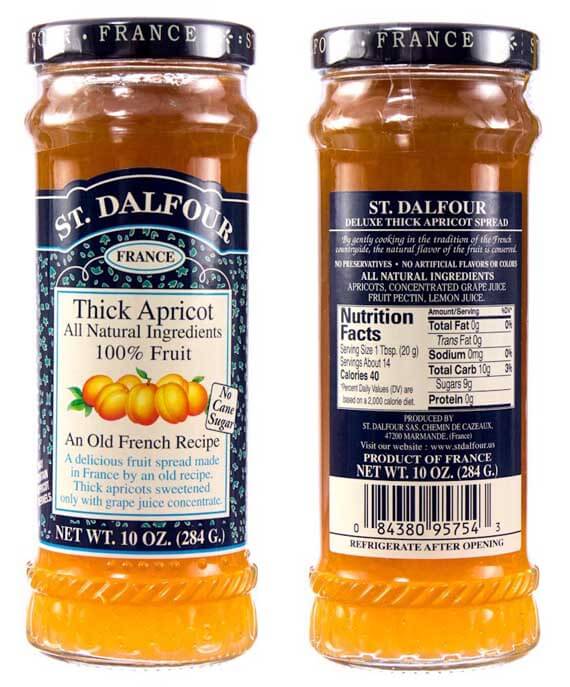 SALSA
I used the mild, organic 365 brand salsa from Whole Foods. But as you can see, it's high in sodium which I didn't check before I purchased it. So next time, I'll be looking for something lower in sodium. But clean salsa is not all that difficult to find. If you can't find any in your area, leave me a comment and I'll track something down on amazon for you.