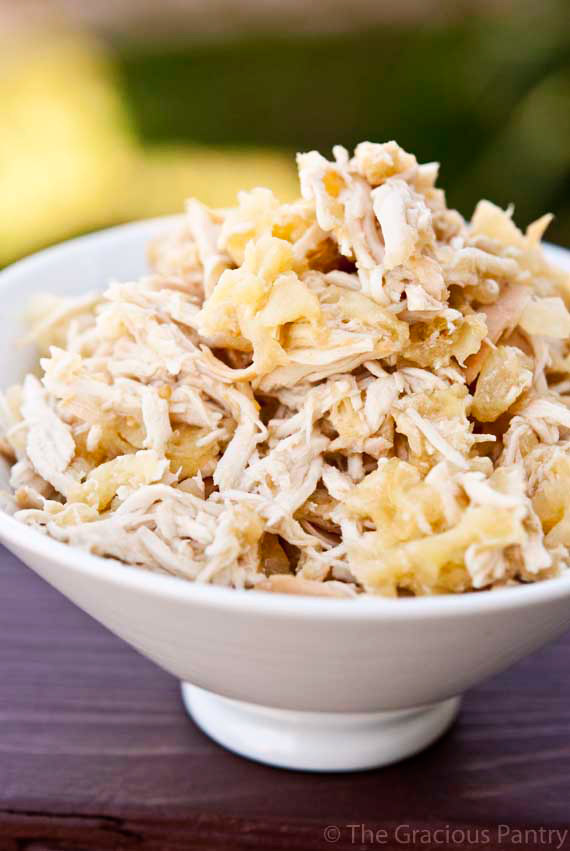 I'm not sure where I came up with this idea. Maybe I read it somewhere, saw something similar in a magazine, or maybe I was just desperate to get something on the table for dinner. I'm not entirely sure.
I get my inspiration as I'm driving along on the freeway, or when Mini Chef asks for some strange concoction, or even still from Pinterest or from some random photo in a book somewhere. Creating recipes is my passion. I love every second of it. I love playing with flavor combinations in my mind, or going to my cabinet to see what I have on hand as a challenge. Creating recipes is, for me, much like painting is to a painter. My pots and pans are my canvas, and food is my paint. A splash of broth here or a smattering of spices there, it really is an artistic sort of outlet for me. I love to create things, and food is an endless medium for creation.
This time around, I kept my creation very simplistic. But I find that beauty often lays in simplicity, and this dish was no exception. This chicken would be wonderful used for tacos, or simply served with some rice and veggies.
YOU MIGHT ALSO ENJOY:
WANT A SMALL SLOW COOKER LIKE MINE?
Give this 1.5 quart slow cooker a try. It's totally affordable at under $15!!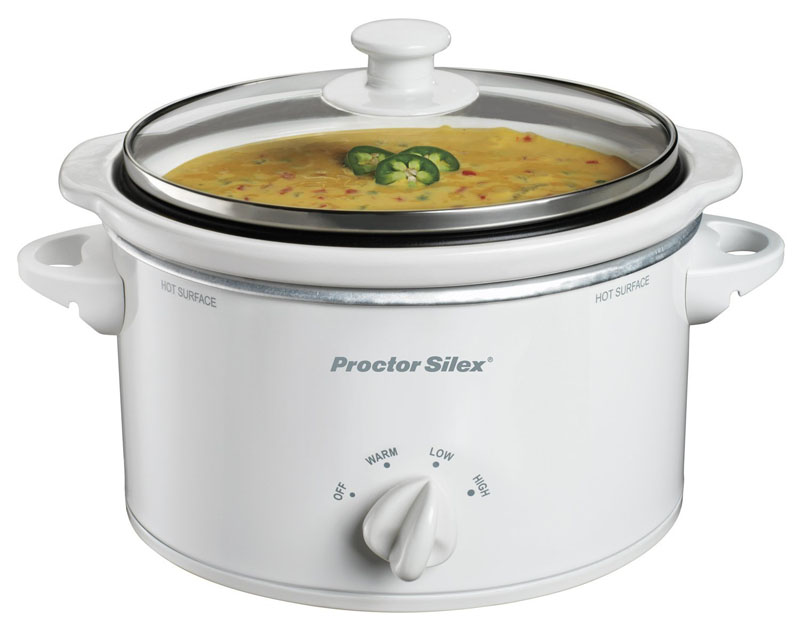 WATCH THIS VIDEO TO SEE HOW FAST AND EASY THIS IS TO MAKE!

From the Gracious Pantry archives. Originally posted March 11, 2013.
RECIPES USED:
Clean Eating Slow Cooker Pineapple Chicken Verde Recipe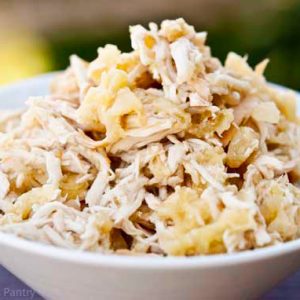 Author:
Tiffany McCauley | The Gracious Pantry.com
Ingredients
2 raw chicken breasts (about 7 ounces each)
1 cup crushed pineapple, no sugar added, packed in pineapple juice
½ cup clean chili verde sauce (store-bought or homemade)
Instructions
Place the chicken breasts in your slow cooker.
Pour ½ cup crushed pineapple over each chicken breast.
Pour ¼ cup chili verde sauce over each chicken breast.
Cook on low for 4-6 hours or until the chicken easily falls apart when poked at with a fork.
Serving Suggestions: Serve over brown rice or quinoa and with a green side salad.