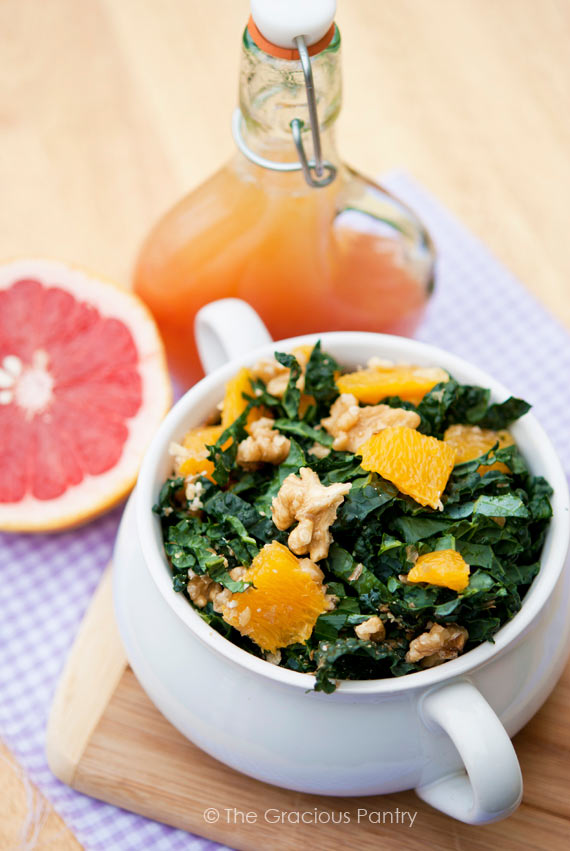 I have to admit, I've never been the biggest kale fan. But over the year, I kept trying different recipes like Clean Eating Kale Chips and salad like this one. And I have to say that it's growing on me. I've liked all the recipes I've tried, loved them even. But for some reason, kale is just never the first green I turn to. It's just not on my mental radar I guess.
But hands down, this is the BEST kale dish I've ever made. I honestly could not get enough of this stuff. Maybe it's the dressing that really makes it, but it's one of the freshest salads I've ever made. It just really has that crisp, fresh, delicately sweet flavor that I look for in a salad.
So even though I don't necessarily think about eating kale all the time, this salad may very well make it into my weekly rotation for a while. Man this was good! In fact, I think lunch is all worked out for today…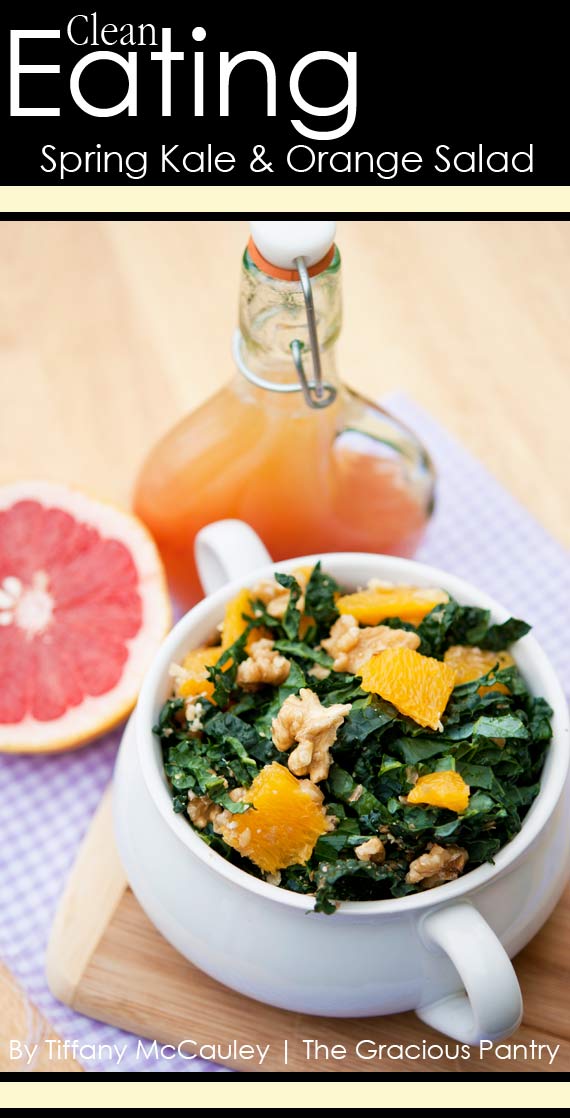 YOU MIGHT ALSO ENJOY:
RECIPES USED:

Clean Eating Spring Kale & Orange Salad Recipe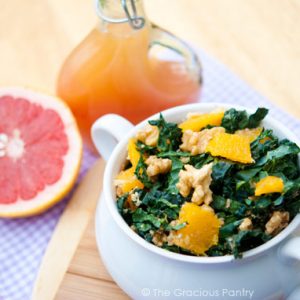 Author:
Tiffany McCauley | The Gracious Pantry.com
Ingredients
2 cups tightly packed kale, cleaned and stems removed completely
½ cup walnut pieces
1 orange, segments cut in half
½ cup walnuts
Clean Eating Grapefruit Vinaigrette, to taste
Instructions
Using approximately ½ a bunch of washed kale, cut the leaves away from the stems and discard the stems.
Stack and roll the leaves, then slice them into approximately ¼ inch slices.
Toss together with all other ingredients and some Grapefruit Vinaigrette dressing.