The spring holidays are upon us! And many of you are planning what your brunch table will hold. Most people think of quiche as a breakfast or brunch item. But we had this for dinner and it was marvelously filling.
As we get more and more settled in the new house, I'm finding that I keep wanting dinner to be a simpler and simpler affair. I just want to get dinner on the table fast and be done with it.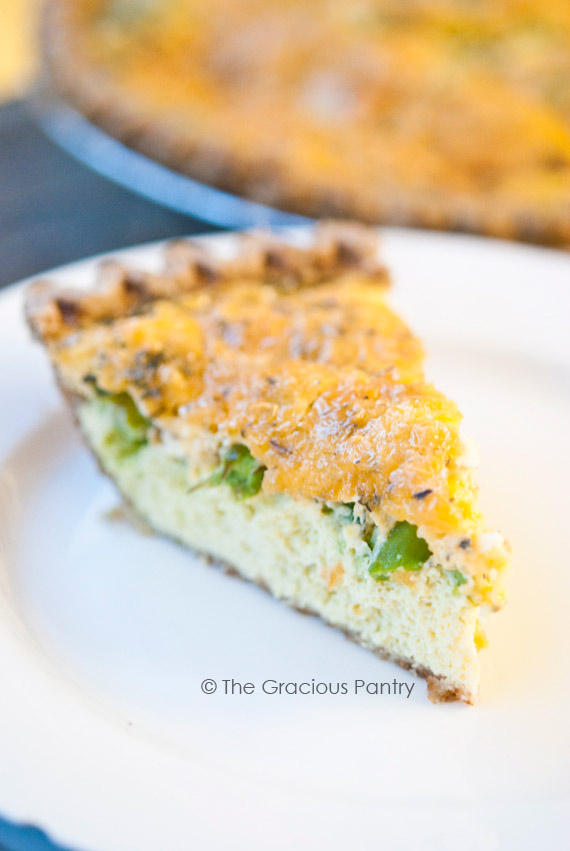 I think I'm just now starting to come down off the stress of the past year and am now starting to process everything in my head. And let me tell you, I'm really feeling the stress, despite things already being pretty calm. I went into survival mode for that entire period of time and I'm just now coming out of it. It's hitting me pretty hard.
But we still have to eat, so simple dinners are where it's at for me at the moment. The good thing about my mom being on a strict medical diet is that I can't fall back into old habits by making a run to the frozen section at Trader Joe's. I actually have to cook from scratch to be sure she isn't getting too much sodium. She may not be enjoying it very much, but it's sure helping me right now!
I found some whole wheat pie crusts at Whole Foods and stuck them in the freezer some time ago. So when dinner time came and all I had was eggs and a few veggies left in the fridge, this came together perfectly and easily. It's wonderfully filling, flavorful and easily pairs with a salad or a side of veggies. Even Mini Chef liked it and he is not a fan of eggs. So I was a pretty happy camper and you can bet I'll be keeping more pie crusts in the freezer. Only I'll make them myself this time. Homemade is always better!
P.S. – This would be good crustless as well!
OTHER QUICHE RECIPES YOU MIGHT ALSO ENJOY: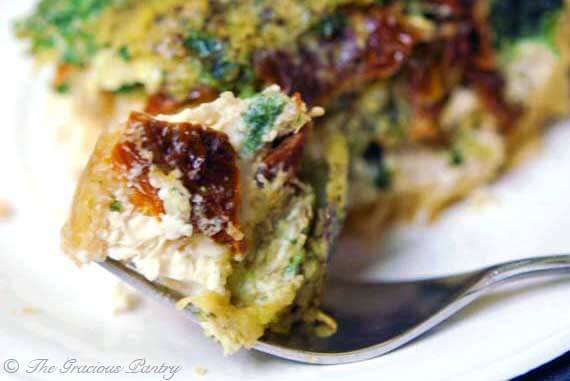 Clean Eating Pesto Quiche with Sun Dried Tomatoes – This wonderful quiche recipe is great for any brunch or celebration. It's well loved by everyone in my family and I make it often for special occasions. But it's perfect for breakfast any day of the week as well!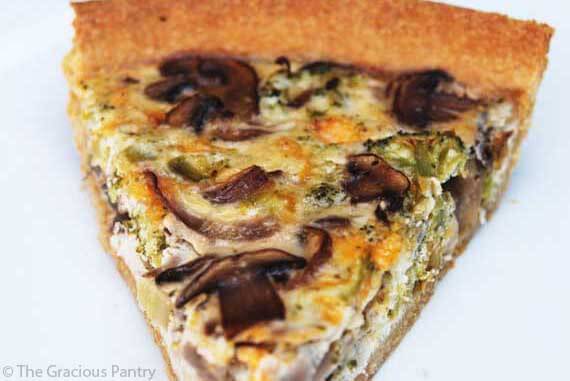 Clean Eating Broccoli Mushroom Quiche – A good, reliable quiche recipe for just about any occasion. It's flavorful, easy to make, and will please just about any quiche lover at your breakfast or brunch table.
KITCHEN TOOLS: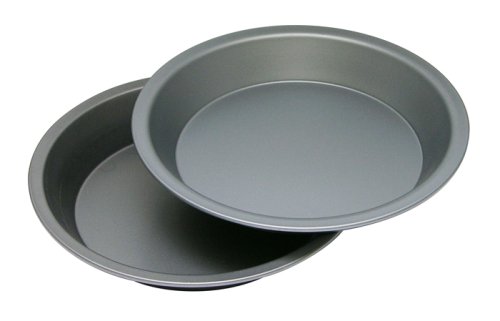 If you need a good pie pan, this one (affiliate link) from Amazon is pretty good. I never spend much on pie pans. the cheap ones always get the job done just as well as the expensive ones!

Clean Eating Cheddar Asparagus Quiche Recipe
Author:
Ingredients
8 whole eggs
1 1/2 tsp. dried thyme
1/2 tsp. onion powder
2 cups lightly packed, shredded cheddar cheese
12 oz. package fresh asparagus, trimmed, washed and chopped
1 nine inch whole grain pie crust
Instructions
Preheat oven to 350 F.
Crack the eggs into a medium mixing bowl and whisk together with the spices, then gently stir in the cheese and asparagus.
Pour the filling into the pie crust and bake for approximately 40-50 minutes. Cool and serve.