30 Clean Eating Salads You Can Take For Lunch
This post may contain affiliate links. Read my
Privacy Policy.
As an Amazon Associate I earn from qualifying purchases.
I get asked all the time about lunch ideas. It seems that most of us grownups do okay with breakfast and dinner, but lunch kinda makes us pause.
The truth is, lunch is a difficult meal. It's easy to grab something from a cafeteria or local restaurant. But what inevitably ends up happening is you walk in to buy your food, the smells and menu suggestions hit you smack in the face and suddenly, a treat meal doesn't sound like such a bad idea. After all, you've been really good on your eating plan lately! (Not that I would know anything about this personally…. <ehem>)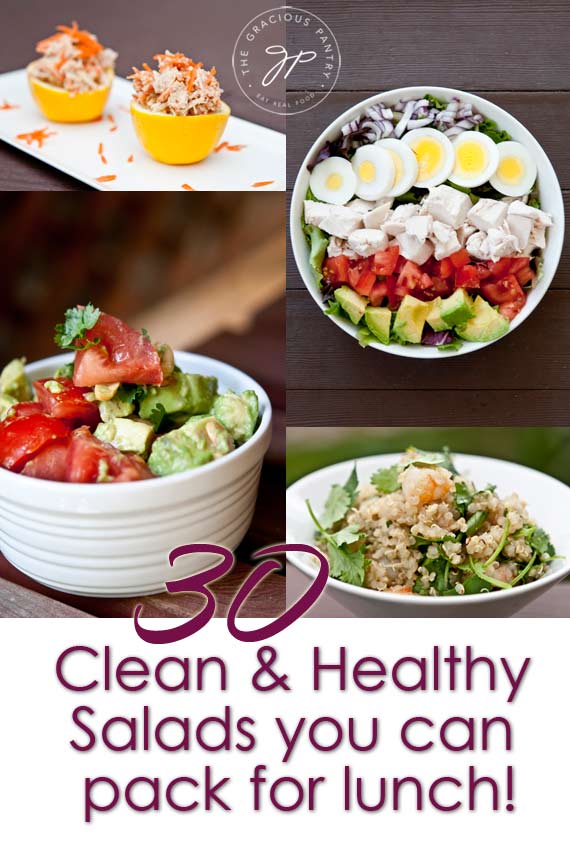 Now normally, a treat meal wouldn't be a bad thing if it is truly an occasional thing. But when this becomes a daily habit, that's when you run into problems. Lets face it, lunch with co-workers can be fun! And who wants to stand out in the crowd with all that healthy food anyway? But that's the moment…
That's the moment where diet and lifestyle part ways, and "diet" becomes a four-letter word. This is the moment when you either give up what you want for what you want now, or you remember why you are doing this and decide to be loyal to your goals.
A lifestyle really does come down to those tiny moments. The moments we easily overlook. Those moments where a not-so-great food decision doesn't seem so bad. But it's those moments that make or break us, and it's those moment that seem to creep up in the form of guilt long after we get back to the office.
So to help you avoid this not-so-great cycle, I put together this list of 30 salad recipes you can make and take to work!
30 CLEAN EATING SALADS YOU CAN TAKE FOR LUNCH
eBook: Don't want to print out each recipe individually? Buy the eBook for just $6.99!
Dressings: See all my salad dressing recipes here.
VEGETABLE BASED SALADS
MEAT BASED SALADS
GRAIN BASED SALADS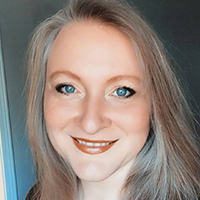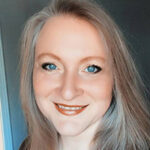 I'm Tiffany, a writer for MSN and the AP Newswire, a cookbook author, digital publisher, food lover, and mom. I create healthy, clean eating recipes for everyday living.