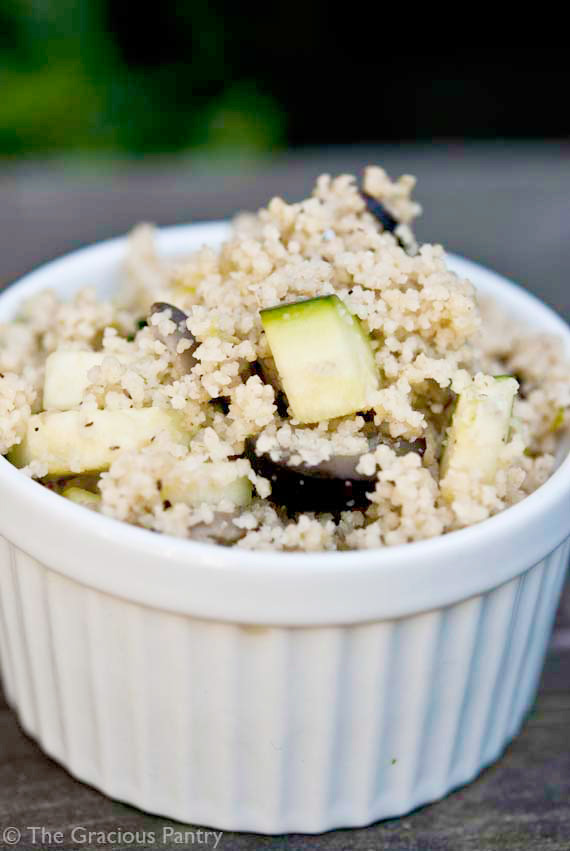 Couscous is always an adventure for me. It's so reliant on the flavors of what you add to it, that the main focus becomes all the extra ingredients. Good thing too, because they are yummy!
I should mention that this salad is incredibly light. Best served with some protein to fill you up. Eating this alone will leave you hungry again soon after. But paired with the right proteins and maybe some extra veggies, it's the perfect complement to a summer-time meal. I mixed chickpeas in with mine and it suddenly became very filling! The added side benefit of this dish is that you won't overheat your kitchen on a hot summer night.
NOTE: Keep in mind that couscous is pasta. Not a grain. So when you shop for it, look for the whole wheat variety to keep things clean.
YOU MIGHT ALSO ENJOY:

Clean Eating Raw Zucchini Couscous With Lime And Olives
(Makes 8 servings)
Ingredients:
2 cups dry, whole wheat couscous
1-1/2 pounds raw zucchini, chopped
1 (6 ounce) can black olives
2 limes, zest and juice
1 teaspoon pepper
1 teaspoon salt
2 teaspoons garlic powder
1 tablespoon onion powder
Directions:
Cook couscous according to package directions.
Chop your zucchini and olives.
Once the couscous is done, transfer to a large mixing bowl and add the zucchini.
Grate the zest into the bowl and add the spices.
Squeeze the juice into the bowl.
Mix until well combined.