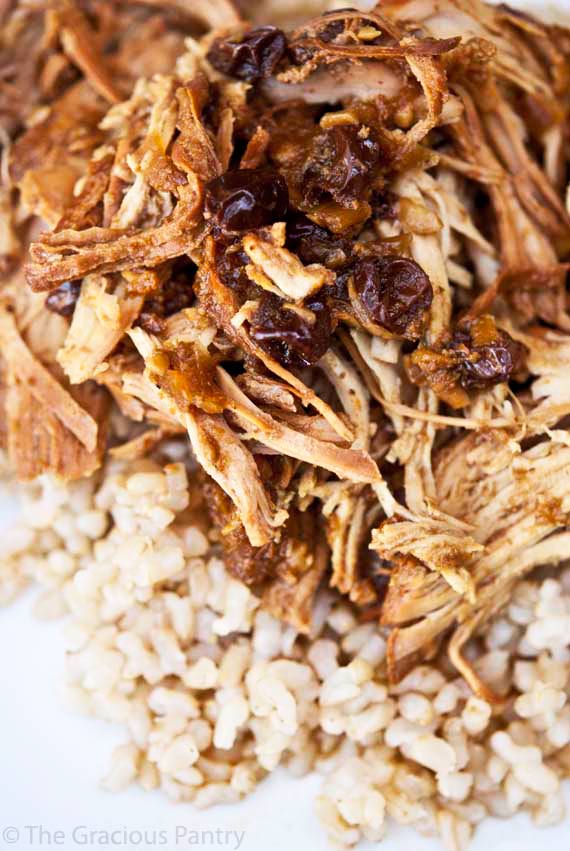 The love affair I have with my crock pot is currently bordering on obsession.
Just when I think I've run out of time to make dinner, I remember that I prepped it the night before and stuck it in the crock pot in the morning before I left. My stress level is instantly reduced to a manageable level.
In fact, I'm considering mixing up some crock pot blends in 1-gallon zip lock bags and tossing them in the freezer. I'll make a whole bunch at one time. Then, all I have to do is grab a bag, toss it in the crock pot and head out the door. How's that for an easy meal? (Ya, sometimes I'm just a little bit brilliant…. and arrogant…ehem…)
I got this recipe while surfing the net for crock pot recipe ideas. I came across the DisneyFamily.com web site and they had a recipe for curry chicken that sounded incredible. And to my great surprise, it was clean!
Then I realized that I didn't have half of what I needed to make it, so I improvised, and wow. This is some seriously good chicken. I think the only thing I would change is to add more broth next time for extra gravy. But seriously, Disney can cook!
YOU MIGHT ALSO ENJOY:

Clean Eating Curry Chicken
(Makes 8 servings)
Ingredients:
4 large chicken breasts
1/2 cup raisins
1 shallot, diced
1/2 cup dried apricots, no sugar added ( I used the unsulfured kind from Whole Foods)
1/2 teaspoon dried ginger
12 cloves garlic, chopped (yes, 12. That's not a typo)
1 teaspoon curry powder
1 teaspoon cumin
1/4 teaspoon ground cloves
3/4 cup chicken stock (use 2 cups if you want gravy, + 1-2 tablespoons whole wheat pastry flour. Whisk well into the broth before adding to the crock pot to avoid clumps.)
1 tablespoon apple cider vinegar
Juice of 1 lemon
Directions:
Place all ingredients in the crock pot and stir as best you can to get everything mixed and coated in the spices.
Cook on low for 8-10 hours.
Serve over brown rice and add a side of cauliflower. Yum!