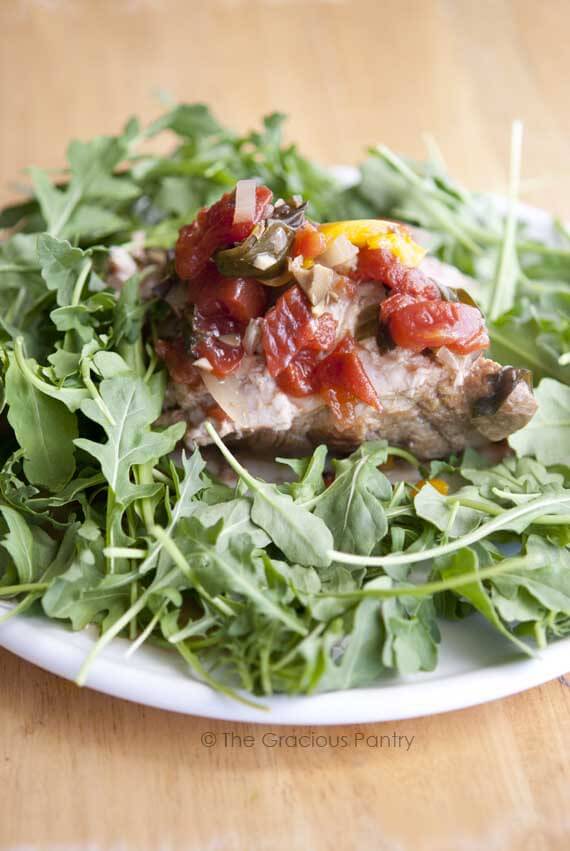 This week is all about teachers, heading back to school and meals that can cook while they (and others!) are at work. So break out your slow cookers (and maybe your rice cooker too!). Because I've got a delicious recipe for you.
This recipe is courtesy of eMeals. As many of you know I have partnered up with eMeals to bring you more clean eating recipes. And I have to disclose that if you purchase an eMeals subscription through the link here, that I earn a small commission from that sale. This money goes to keeping this blog running and purchasing the food to make the recipes you find here. I encourage you to sign up eMeals (affiliate link)! I'm really enjoying my own subscription. They have wonderful meal plans! This particular recipe is from their Family Meal Plan. It feeds 6 people.
YOU MIGHT ALSO ENJOY:

Clean Eating Pork Provencal
Ingredients:
1 tablespoon olive oil
4 pound pork butt, cut into 1 inch cubes
1 medium onion, chopped
1 large red bell pepper, chopped
1 1/2 cups chopped tomato
1/2 cups chopped fresh basil
1/4 cup pitted kalamata olives, sliced
4 large garlic cloves, minced
1/2 teaspoon fennel seeds
1/2 teaspoon sage
1/2 teaspoon pepper
2 cups chicken broth
2 tablespoon chopped fresh parsley
Directions:
Heat oil in a large skillet over med-high heat. Add pork and cook 5 minutes or until browned on all sides.
Arrange onion and bell pepper in a 5-to-7-quart slow cooker; top with pork.
Add tomato, basil, olives, garlic, fennel seeds, salt, pepper, and broth.
Cover and cook on low for 10 hours.
Stir in parsley and serve over cooked brown rice.