Easy Clean Eating Recipes For Beginners
These easy clean eating recipes for beginners are perfect for those who want to eat clean but don't know where to start.
If you're just getting started with clean eating, it can feel pretty overwhelming. Trying to figure out labels and substitutes for the foods you usually buy can be a big headache.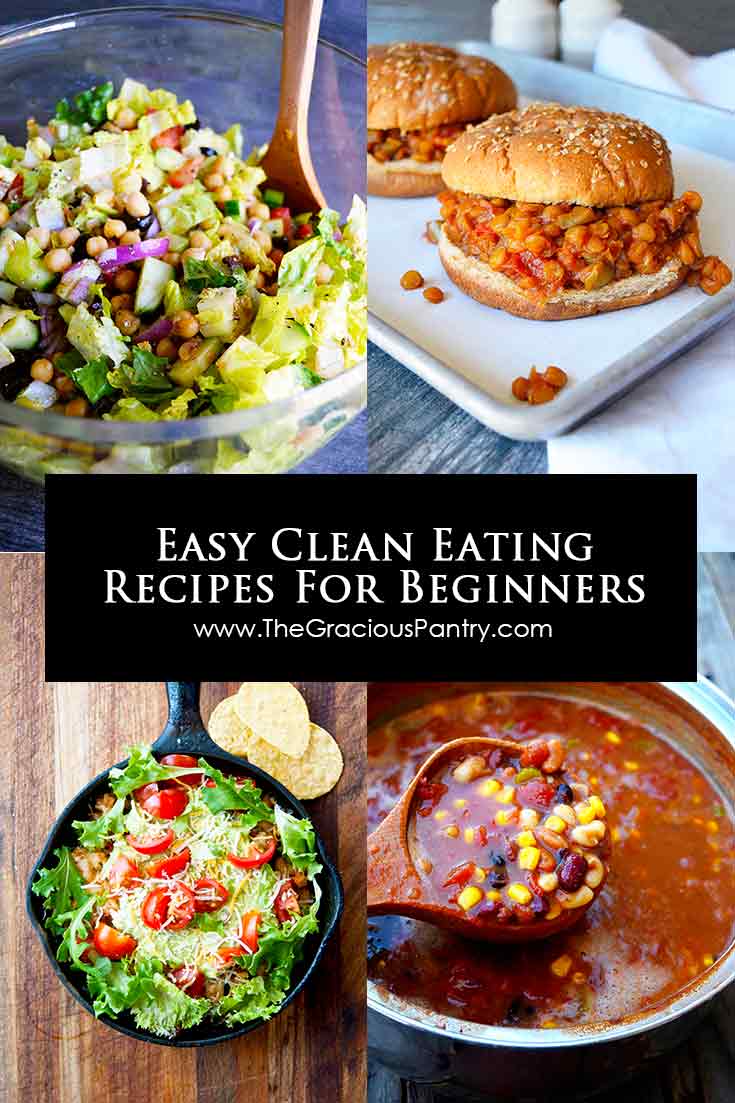 The important thing to remember when getting started is to keep things simple. Look for easy, simple recipes (recipes that have just a few ingredients that are easy to find.). Don't try to change your entire food supply in one grocery store visit, and don't expect your taste buds to adapt from processed foods to real foods overnight. Get a few simple staple recipe along with their ingredients under your belt and then add on from there.
There are two approaches to finding these simple recipes, depending on how you cook.
EASY CLEAN EATING RECIPES FOR BEGINNERS – INSTINCTUAL COOKS:
For instinctual cooks who don't need to measure ingredients (or don't want to!), this collection of Simple Meals should be ideal for you. They are simple recipes with easy-to-find ingredients that don't have any specific need for particular measurements. In fact, even if you don't consider yourself and "instinctual cook", you might still find some very simple recipes there to help get you started.
EASY CLEAN EATING RECIPES FOR BEGINNERS – RECIPE COOKS:
If you need measurements and recipes to help you in the kitchen, then these easy clean eating recipes for beginners are a great place to start. Let's break these down by category…
EASY CLEAN EATING BREAKFAST RECIPES FOR BEGINNERS
EASY CLEAN EATING LUNCH RECIPES FOR BEGINNERS
EASY CLEAN EATING DINNER RECIPES FOR BEGINNERS
EASY CLEAN EATING SLOW COOKER RECIPES FOR BEGINNERS
EASY CLEAN EATING SALAD RECIPES FOR BEGINNERS
EASY CLEAN EATING SOUP RECIPES FOR BEGINNERS