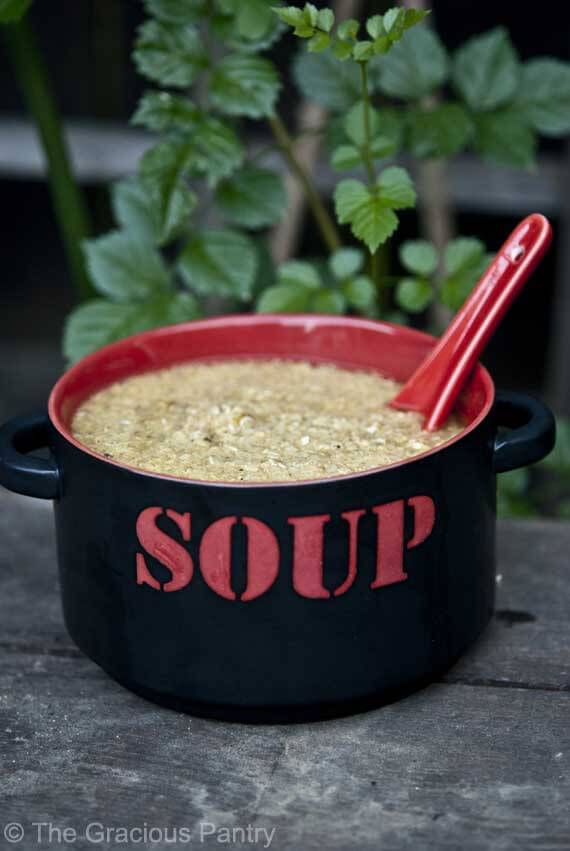 Feeling under the weather?
It's that time of year again.  The leaves are falling off the trees, the weather is colder, and the kids are back in school.
And we all know what that means….
Cold and flu season.
Yep, Eventually, the kids get sick, and on occasion, we do too. It sucks, but it's a fact of life.
If you've got a sicky at home, or if you're under the weather yourself, this soup is the perfect quick fix for a "sicky" meal.
I realize that clean eating does not really allow for eating many egg yolks, but in my family, a whole egg is good for you when you're sick. That's just how I was raised. Don't ask me where it came from or if there's any scientific proof to back it up. It's something my grandmother taught me, and I tend to believe in some of the "old wives tales". Call me a sucker, but so far, many of them have turned out to be fantastic advice.
YOU MIGHT ALSO ENJOY:
Clean Eating Sicky Soup
Ingredients:
Vegetable or chicken broth (as much as you'd like)
1 teaspoon celery seed
1 teaspoon garlic powder
Eggs (as many as you'd like)
Grains (cooked) or whole grain pasta (uncooked) – as much as you'd like – Spaghetti is great, but rice is wonderful too. In the photo above, I've used Quinoa.
Directions:
In a large soup pot, combine your broth, celery seed and garlic powder. Bring to a boil.
Add your grain or pasta.
When you are ready to turn the heat off, whisk in your eggs quickly and remove the pot from the heat.
Allow to cool and serve.
Nutritional Content not available for this recipe.