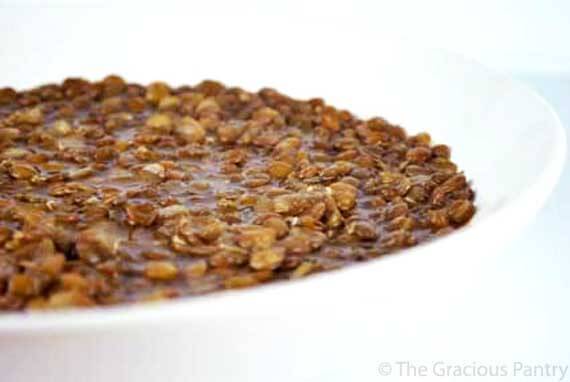 This amazing recipe is one I grew up with. My grandmother always made lentils for me, so I eventually began to associate them with "comfort food". I loved them especially because they were always served with a bratwurst or some other German sausage.
When I moved to Germany, I was pleased as punch to find that they made their lentils the same way. So now, I'm happy to share this fabulous recipe with you. While the sausages may not be part of a clean eating plan, I promise, you don't really need them for this tasty dish.
Note: Some folks like to soak their lentils overnight. I've never soaked any beans or legumes I've ever cooked. Do whatever comes naturally for you.
YOU MIGHT ALSO ENJOY:

Clean Eating German Lentil Soup
(Makes 10 servings)
Ingredients:
10 cups water
2 cups green lentils
1 tablespoon onion powder
2 teaspoons paprika
1/4 cup balsamic vinegar
Salt to taste
Directions:
Place all ingredients in a large pot, and bring to a boil.
Reduce heat slightly to keep a nice soft rolling boil without having it cook over.
Cook until the lentils are completely soft.