This fresh ginger tea is easy to make and can help you feel better in so very many ways.
Need to ease a sore throat or sore muscles? Here's a little something I've discovered over the years, and have found good research recently, to back it up.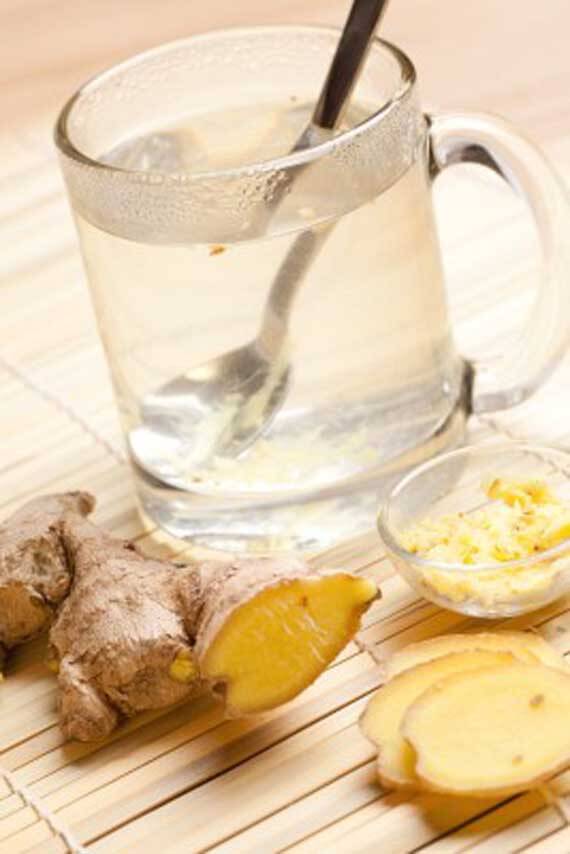 First, I should tell you…
I am not a doctor or dietitian. I'm not even a naturopath. The benefits of ginger are well documented and I'm simply sharing a recipe for it here. This recipe is not intended to be a cure for anything. Please consult your doctor before using this or any natural remedy.
And most importantly, use this at your own risk. I can't accept responsibility if you have an allergic reaction, an arm falls off , or you die after drinking a cup of ginger tea. Not that I know of that ever happening, but still. You get my drift.
Phew! Now that that's out of the way, I just had to share this recipe with you all. It's fantastic! I always drink it to help ease a sore throat, and more recently, to help ease muscle soreness after I work out with weights. I swear, it cut my muscle soreness in half! I was completely shocked. In fact, here's an article on some research that was done at the University of Georgia that backs up what I'm saying. It's truly amazing stuff for such an odd looking little root!
SUBSCRIBE:
Remember to subscribe to my free, Gracious Pantry Newsletter to receive all my latest recipes in your inbox! Click here to sign up!
YOU MIGHT ALSO ENJOY:

FRESH GINGER TEA RECIPE: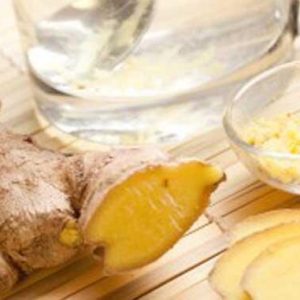 Ingredients
3

inches

fresh ginger

(peeled, sliced and "smooshed")

2-4

cups

water

(depending on the strength you want)
Instructions
Peel the ginger with a potato peeler.

Slice and then crush the slices with the end of your knife to help release the juices.

Place in water and boil. Taste occasionally (please don't burn yourself!) and remove from heat when the tea reaches your preferred strength.

Note: If you prefer a stronger tea, use more water and boil for a longer amount of time.
Notes
No nutrition data for this recipe.