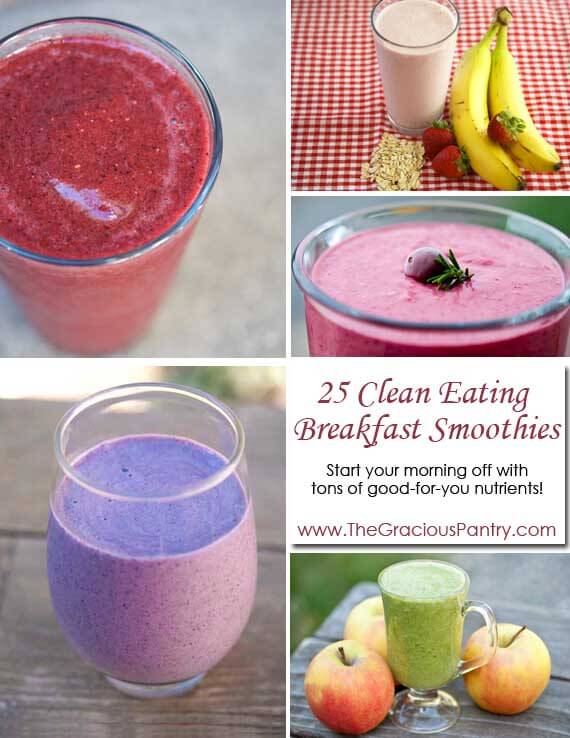 Start your morning off right with one of these delicious smoothies!
Breakfast is the most important meal of the day. It's important to pack as many nutrients into that meal as you possibly can and nothing gives you nutrients like fruits and vegetables. Paired with a little protein and some healthy fat, adding a smoothie to your morning regimen will keep you going like nothing else.
Here are 30 recipes for you to try. Want most of these recipes in one, easy to access download? Check out my Clean Eating Smoothies ebook here!