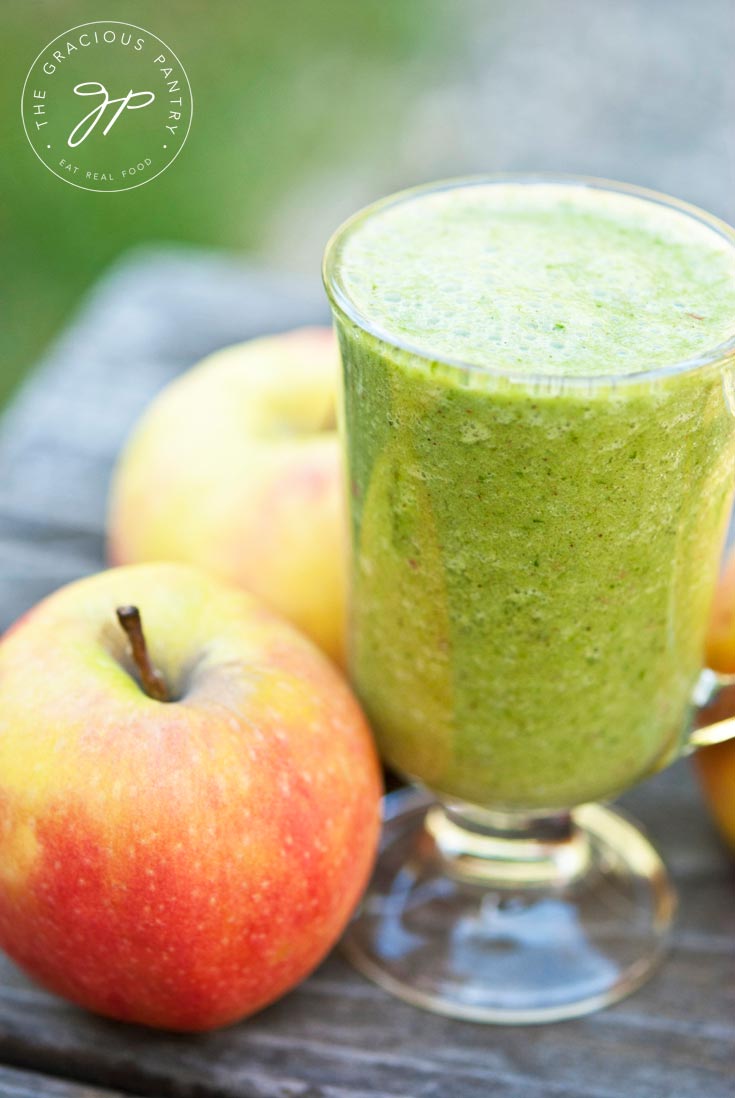 Of all the No Sugar Challenge Smoothie recipes I've done so far, this is by far my favorite. It's light and refreshing with just enough sweet from the apple to make it enjoyable.
It's a little on the thick side from the apple fiber and it actually does fill you up! But if you need more sweetness, consider adding half a banana.
NOTE: For those doing the No Sugar Challenge, this entire recipe equals 1 serving of the 3 allowed fruit servings per day, unless you add the half banana.
Also, the higher in power your blender is, the smoother the texture will be. But I actually sort of like mine a little on the thicker side. I don't mind a little chew in my smoothie. But that's a personal choice.
Give it a try and let me know what you think!
This recipe from the Gracious Pantry archives, originally posted 4/22/11.
YOU MIGHT ALSO ENJOY:

Clean Eating Cinnamon Apple Smoothie Recipe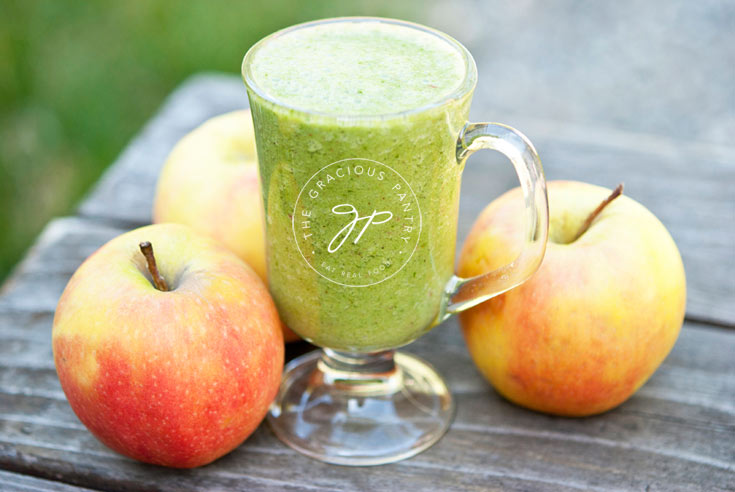 Author:
Tiffany McCauley | The Gracious Pantry.com
Ingredients
1 cup chopped, sweet apple (I love pink lady apples for this)
1 cup raw spinach
1 cup unsweetened almond milk
½ teaspoon ground cinnamon
Instructions
Blend and serve.