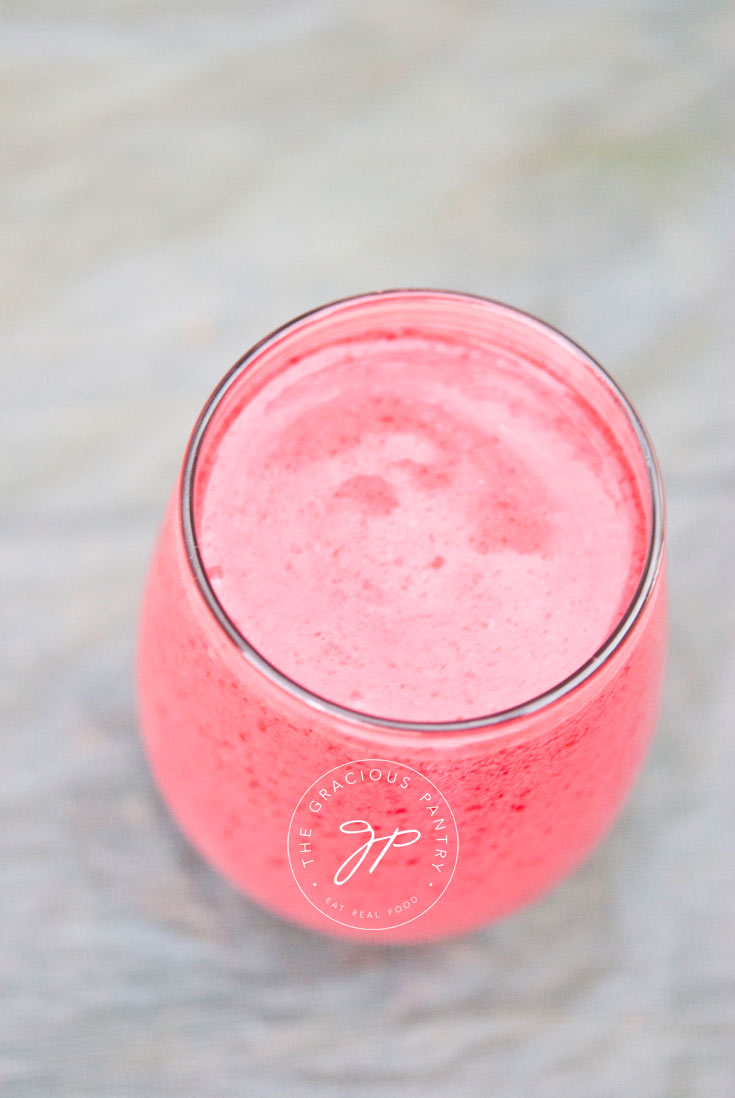 Sometimes, life just demands a good smoothie.
Case in point: Mini Chef was being rather insistent on having ice cream after dinner the other night. But I had none in the house, and I certainly was not going to make a trip to the store just for ice cream. No sir! Not even for clean ice cream from the health food store!
So I raided the freezer to see what I could come up with and was pleased to find a forgotten and forlorn bag of frozen raspberries.
So I whipped up this smoothie for him and the only words that came out of his mouth when he was done were,
"Yummy Ice Cream!"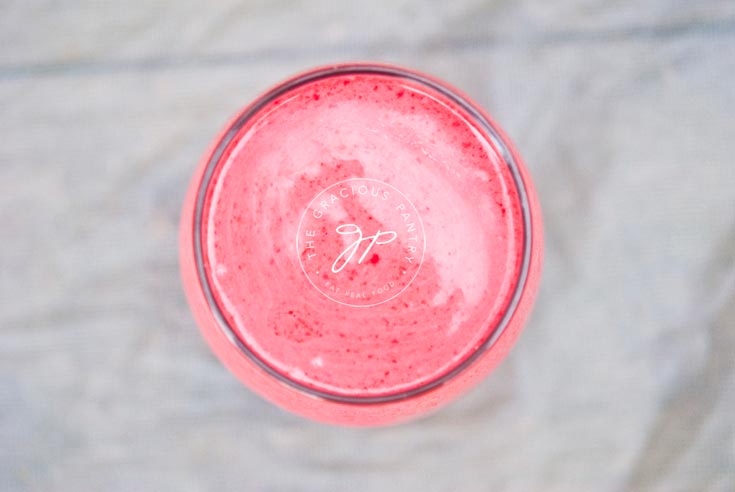 I rest my case. Sometimes, all you need is some fruit for dessert!
YOU MIGHT ALSO ENJOY:

Clean Eating Raspberry Coconut Smoothie Recipe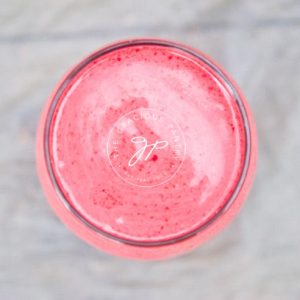 Author:
Tiffany McCauley | The Gracious Pantry.com
Ingredients
1 (15 ounce) can light coconut milk
½ cup frozen raspberries (no sugar added) or ¾ cup fresh raspberries.
2 tablespoons water (optional)
¼-1/2 teaspoon cinnamon
2 tablespoons honey or maple syrup
Instructions
Place all ingredients in a blender and blend until smooth.