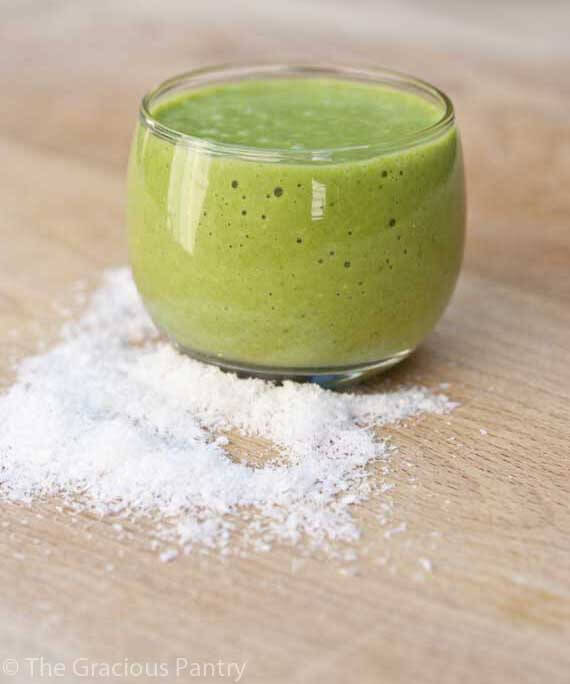 So the recipe from two days ago was for Coconut Whipped Cream (Yum!). But if you've tried the recipe, you know that you end up with 2 half cans of coconut milk left over. So what do you do with this milk?
No, you don't pour it down the drain. Please don't do that.
That wonderful white liquid is so healthy for you, and you won't believe the flavor it can give a smoothie!
And since I'm on this "Green Smoothie" kick lately (yes, it DOES actually taste really, really yummy), I just had to make one with coconut milk.
Oh my. I must say it's something close to heaven on earth. Y.U.M.
YOU MIGHT ALSO ENJOY:

Clean Eating Coconut Milk Smoothie
Author:
Tiffany McCauley | The Gracious Pantry.com
Ingredients
1 cup light coconut milk (in the can)
1 large ripe banana
1 cups raw spinach
2 tablespoons dried coconut flakes, unsweetened
1 teaspoon vanilla extract
Instructions
Blend and serve.