These 5 clean eating smoothie recipes will give you excellent bases for wonderful smoothies!
Frozen ingredients are probably the most underutilized food in clean eating meal prep. They can make your day so much easier as well as being kind to your budget because you waste less food if it's frozen, and a great place to start with that is smoothies! These 5 Clean Eating Smoothies To Prep With Frozen Ingredients In Less Than 10 Minutes are a quick and easy food prep you can do on the weekend. Ten minutes preps a week worth of smoothie bases for your freezer. Totally worth the investment on all fronts!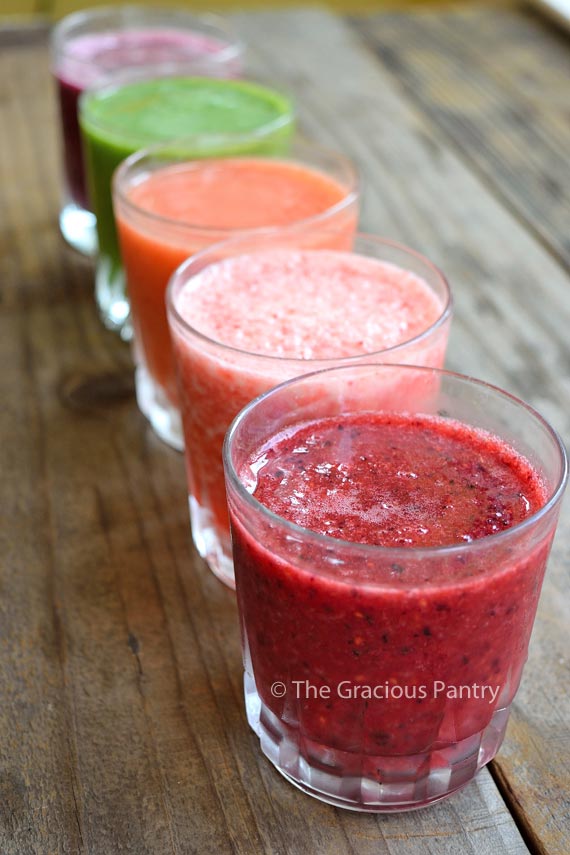 NUTRITION
Frozen ingredients such as frozen fruits and vegetables are nutritious because they are usually picked closer to the time they are actually ripe instead of ripening on trucks en route to your local produce department.
Contrary to popular belief, they do not lose all their nutrition in the freezing process. While there is definitely a small amount of nutrient loss over time, it's pretty darn minimal, particularly if you use them by their "use by" date. And for the convenience, you can't go wrong!
FINDING CLEAN, FROZEN PRODUCE
The only thing you have to remember with frozen ingredients is that, particularly with fruits, companies will sometimes add sugar. So just remember to read ingredient lists on frozen produce. Those food companies can be sneaky! The list should only say the ingredient itself. So for example, if you are buying frozen pineapple, the only thing that should be in the ingredient list, is pineapple.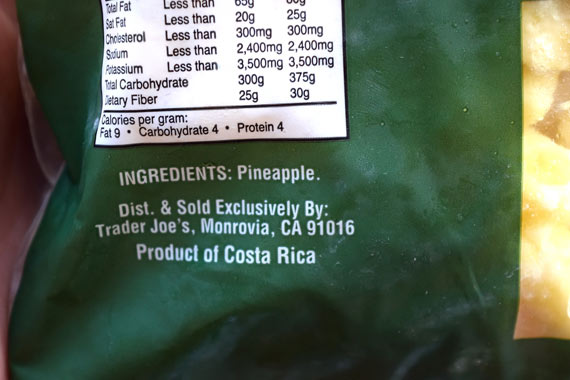 SAVING TIME AND MONEY WITH FROZEN PREP
I wanted to do this post because I know that so many of you are constantly looking for ways to eat healthy while saving on time and money.
Frozen produce will save you money because you can often buy it on sale, and nothing goes bad providing you don't leave it in the freezer so long that it gets freezer burn. It's a great way to be sure you are getting your nutrients, saving money by not wasting food, and giving you a way to easily access ready-prepared, clean ingredients without the hassle of peeling and chopping.
PIN ME!!

THE RECIPES:
The following 5 recipes are based on using all frozen ingredients and some liquid with any flavor enhancers you prefer. These are simple, base recipes that are meant to be added to to suit your tastes. Prepping these ahead of time is fast and saves you the time of chopping and peeling fresh produce for your morning smoothie. It's always handy to just grab a ready-made combination out of the freezer and add a few flavor enhancers just before heading out the door in the morning.
FREEZING AHEAD
There are also ingredients you can buy fresh and freeze yourself in ice cube trays. This makes your smoothie prep go even more smoothly! (Pun intended. Ha!)
Using ice cube trays, you can freeze:
Greek or regular plain yogurt
Green tea
100% juice of any type
Coconut milk
Additional, Optional Flavorings From The Pantry
Honey, Maple syrup or sweetener of choice added to taste
Ground cinnamon, to taste
Cayenne pepper (in small amounts!), to taste
Pure vanilla extract
GREEN SMOOTHIES

While there are many different greens you can add to your morning smoothie, I tend to prefer spinach simply because it doesn't add any flavor to the smoothie. Just color and nutrients. So if you want the added benefits of spinach in your morning smoothie, pick up a pack of the frozen stuff and add just 1/2 a cup or so. All those extra nutrients and all you taste is the fruit!
SHOPPING LIST
You can download the free shopping list by clicking here.
YOU MIGHT ALSO ENJOY THESE CLEAN EATING SMOOTHIE RECIPES:

25 Clean Eating Breakfast Smoothies – These delicious smoothies will get your morning off on the right, energetic foot!
LOOKING FOR MORE FREEZER-FRIENDLY RECIPES?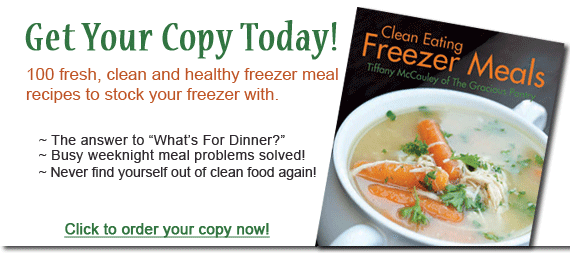 TOOLS FOR THE KITCHEN: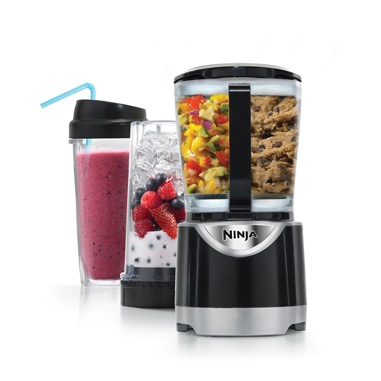 I have a much older version of this blender for my smoothies and I love it! If you're in the market for an affordable, good quality blender, I highly recommend this one! You can get it on Amazon here. (affiliate link)
5 CLEAN EATING SMOOTHIE RECIPES:

Please note that the nutrition data below is a ballpark figure. Exact data is not possible.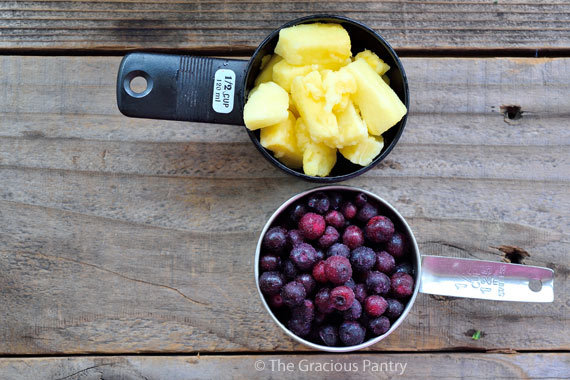 RECIPE #1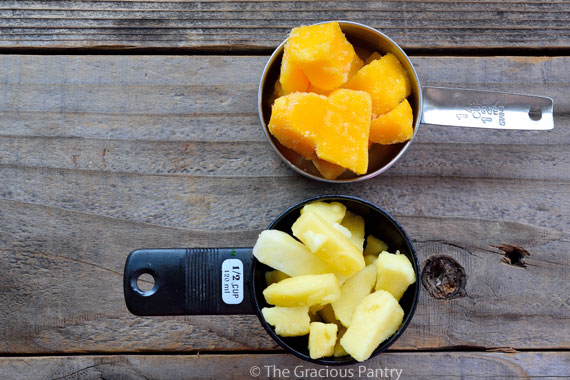 RECIPE #2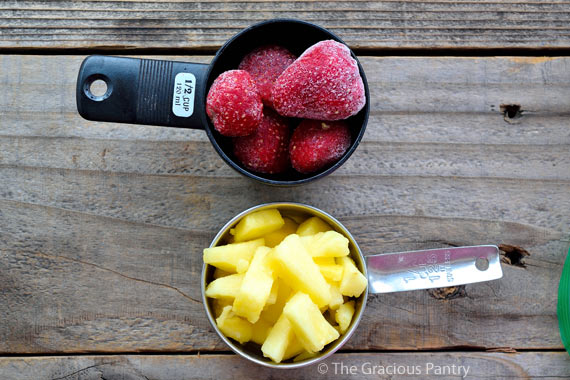 RECIPE #3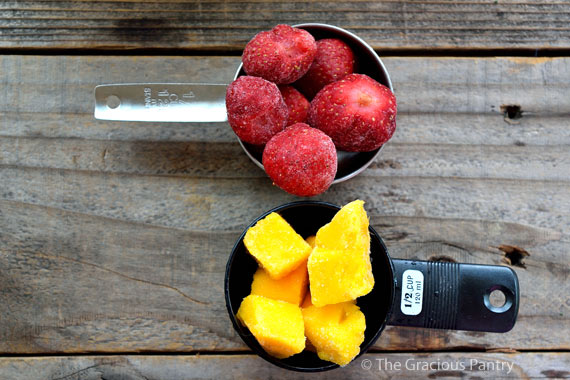 RECIPE #4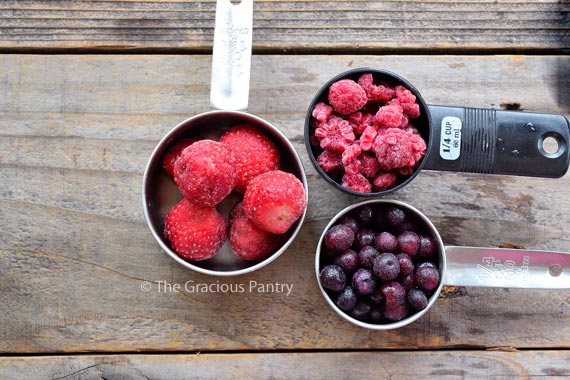 RECIPE #5