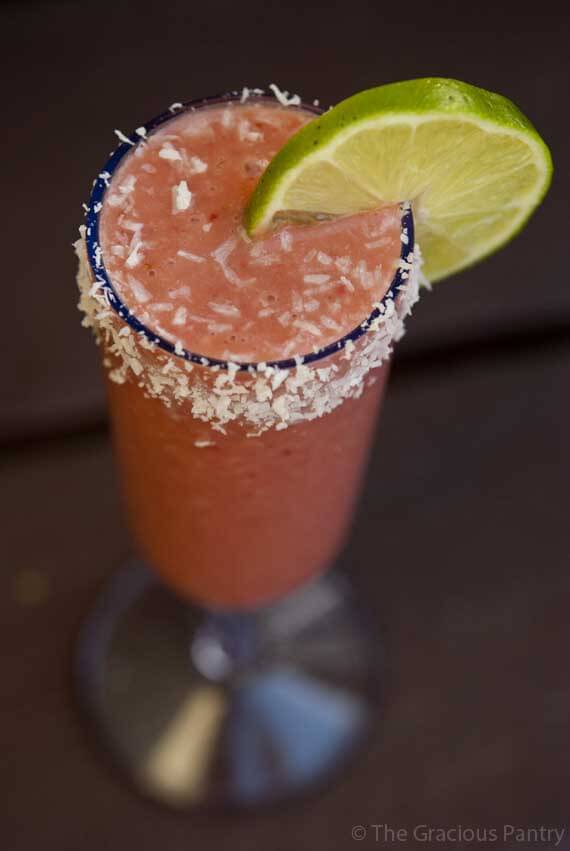 Strawberry Daiquiris are and old time favorite. I avoid them these days unless it's a very special occasion, but that doesn't mean I can't still enjoy them!
How?
This simple smoothie is almost identical to a virgin daiquiri without any added garbage or corn syrup that typically comes in a daiquiri mix. It's perfect for summer and you can even feel good about sharing it with the kids!
YOU MIGHT ALSO ENJOY:

Clean Eating Strawberry Daiquiri Smoothie
(makes 2 servings)
Ingredients:
1 cup light coconut milk
1 cup fresh, sliced strawberries
1 cup fresh pineapple chunks
2 tablespoons coconut flakes
Juice of 1/2 lime, or to taste
Sucanat
 (amazon affiliate link) or coconut sugar as needed (optional – will depend on how sweet your fruit is)
Directions:
Blend and serve.
Can't find good coconut flakes? This is what I use: