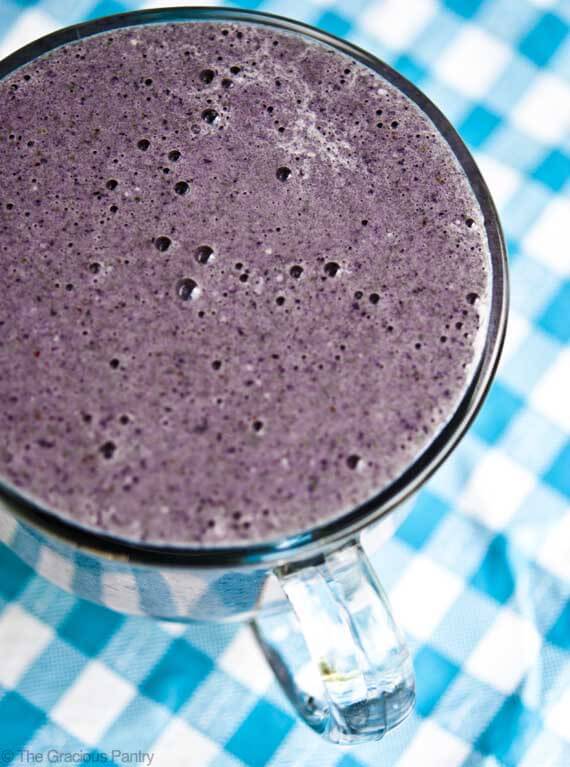 Around here, we refer to smoothies as "Smoodies". Mini Chef started the trend, and now we just cannot seem to call them anything else.
This "smoodie" is very nutrient dense. It will fill you up and give you plenty of energy to get to your next meal. It's not overly sweet, but it's good. I think you'll find it tasty, even if you are still accustomed to having sugar in your diet. Worst case scenario, you can put in an extra banana and just drink a little less of the "smoodie".
But if you absolutely must have a sweeter smoothie, a little honey will usually do the job just fine. You just want to watch the sugar content because it can really add up fast in any smoothie you make.
YOU MIGHT ALSO ENJOY:
PRODUCTS USED:

Clean Eating Blueberry Banana Smoothie Recipe
Author:
Serves:
4 cups – Cut in half if you are making this just for you. It does not keep well in the fridge.
Ingredients
1 1/2 cups frozen, unsweetened blueberries
1 1/2 cups raw spinach, tightly packed
1 medium banana
1 1/2 cups milk (any type of milk you use is fine)
2 scoops vanilla protein powder
Instructions
Blend in a blender and enjoy!