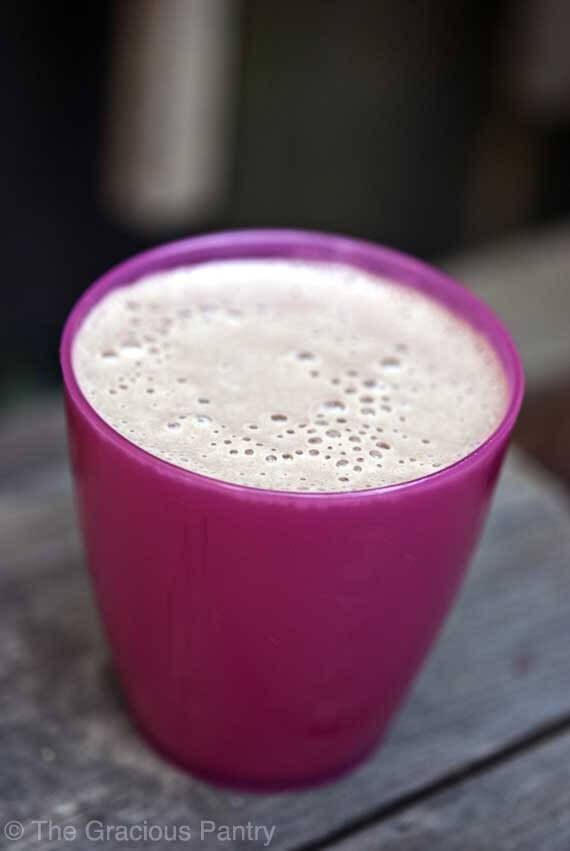 One of the things I've always loved is a good chocolate milkshake. Smooth, creamy and oh so chocolatey, a good milkshake can turn any day into near perfection. Don't you think?
A reader named Annie sent this recipe to me. I'm so happy she did! I mean, who doesn't like a chocolate milkshake?
Thank you, thank you Annie for sharing this with me and allowing me to share it with everyone here!! This is way better than any chocolate milkshake you could buy, and so much healthier!
YOU MIGHT ALSO ENJOY:
Clean Eating Chocolate Milkshake
Ingredients:
1 banana
1 cup greek yogurt
1 tablespoon unsweetened cocoa powder
Honey to taste
Directions:
Place all ingredients in a blender and blend until smooth. If it's too thick, you may want to add a touch of milk to get it to a consistency you like. But it should work without the milk.
Please Note: Nutritional Content will vary based on how much honey you use as well as the brand of yogurt used.