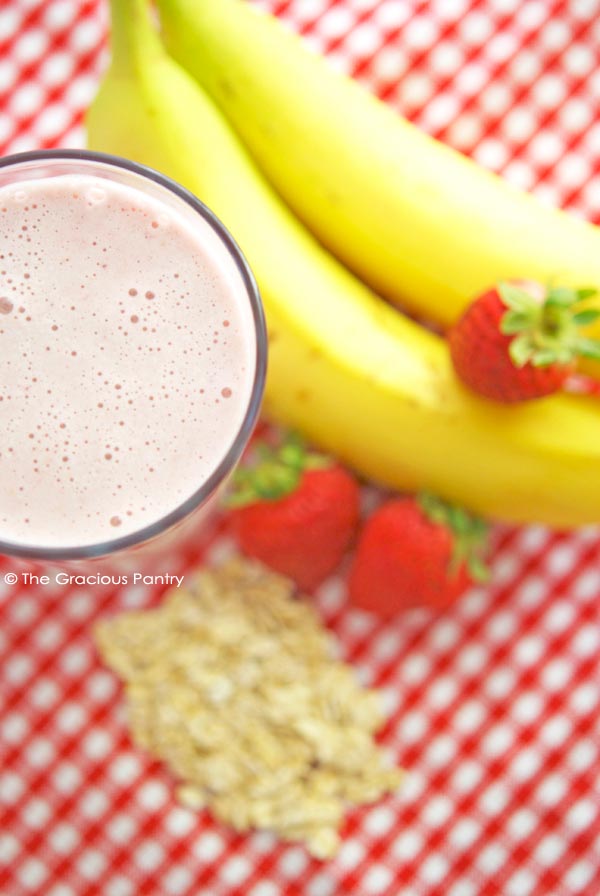 I have to say, this is the most filling smoothie I have ever had. It really was "breakfast in a cup".
The truth is, as much as I love smoothies, I always have to have something with them because I'm always hungry about 1 hour after drinking them. Even if I add extra protein powder to them. But this…. this smoothie was different. This smoothie kept me going ALL morning. In fact, I was so NOT hungry, that I forgot to eat my second meal of the day! Not too bad for a smoothie…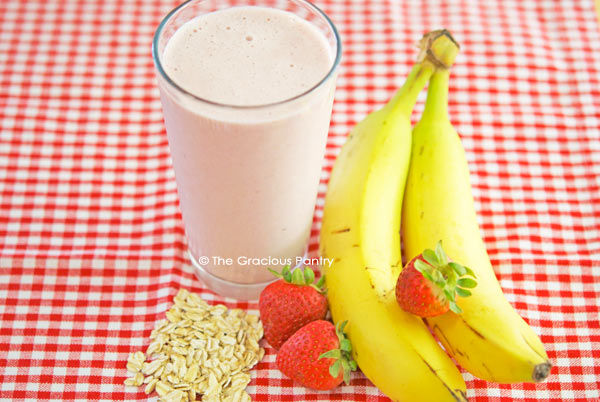 My theory is that the raw oats expand in your stomach to keep you full. It's high fiber too. So staying full from breakfast to lunch is not a problem. A morning smoothie also makes breakfast fast and portable. Just pour in a cup and go! I do love my morning smoothies….
YOU MIGHT ALSO ENJOY:

Clean Eating Strawberry Oatmeal Smoothie Recipe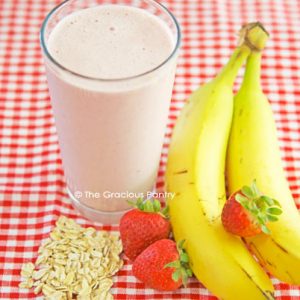 Author:
Tiffany McCauley | The Gracious Pantry.com
Ingredients
1½ cups ice cubes (approximate)
1 medium banana
1 cup frozen, whole strawberries, no sugar added
½ cup traditional oats
1 cup unsweetened almond milk (you can use regular milk too)
2 scoops 100% whey protein powder (amazon affiliate link)
Honey to taste (optional)
Instructions
Place all ingredients in blender and blend until smooth.