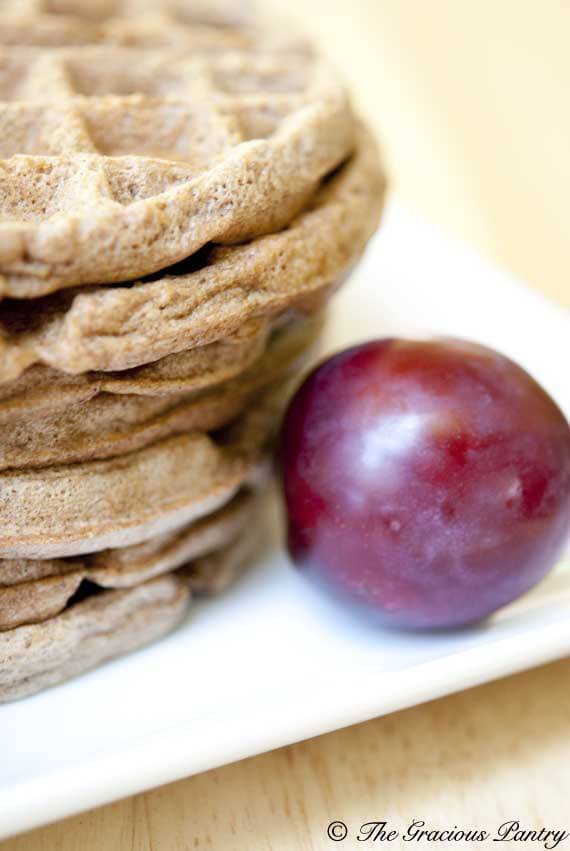 I have to say that aside from my Brownie Waffles or Savory Oatmeal, this may very well be my new favorite breakfast.
The flavoring in these is perfect. Not too strong, not too weak. Top with a bit of Plum Butter or maple syrup and your day will be off to an amazing start!
In fact, I'd go so far as to say that it tastes a little like have gingerbread cookies for breakfast! And who wouldn't love that?
YOU MIGHT ALSO ENJOY: 

Clean Eating Gingerbread Waffles
(Makes approximately 12 large waffles)
Ingredients:
1 cup oat flour
2 cups white whole wheat flour
2 whole eggs
5 cups milk (I used unsweetened almond milk)
1/2 – 1 tsp. spice mix blend from here
Maple syrup for topping (optional)
Walnuts for topping (optional)
Directions:
Blend all ingredients together in a large mixing bowl and whisk until smooth.
Cook in your waffle maker and top with maple syrup to complete the dish.