The Gracious Pantry Original Home-Style, Clean Eating Waffles Recipe
I've been making these waffles since I was a kid. So I was very happy to find that when I started to eat clean, I only had to make a few small alterations to the recipe to "clean it up".
You see, my grandmother always taught me to cook by instinct, not by recipes. I had to learn to measure my ingredients when I started publishing this blog. I made this waffles on the weekends for my grandmother and I while my mom was at work. Sometimes, I would use the batter to make pancakes, but most often, I would make waffles.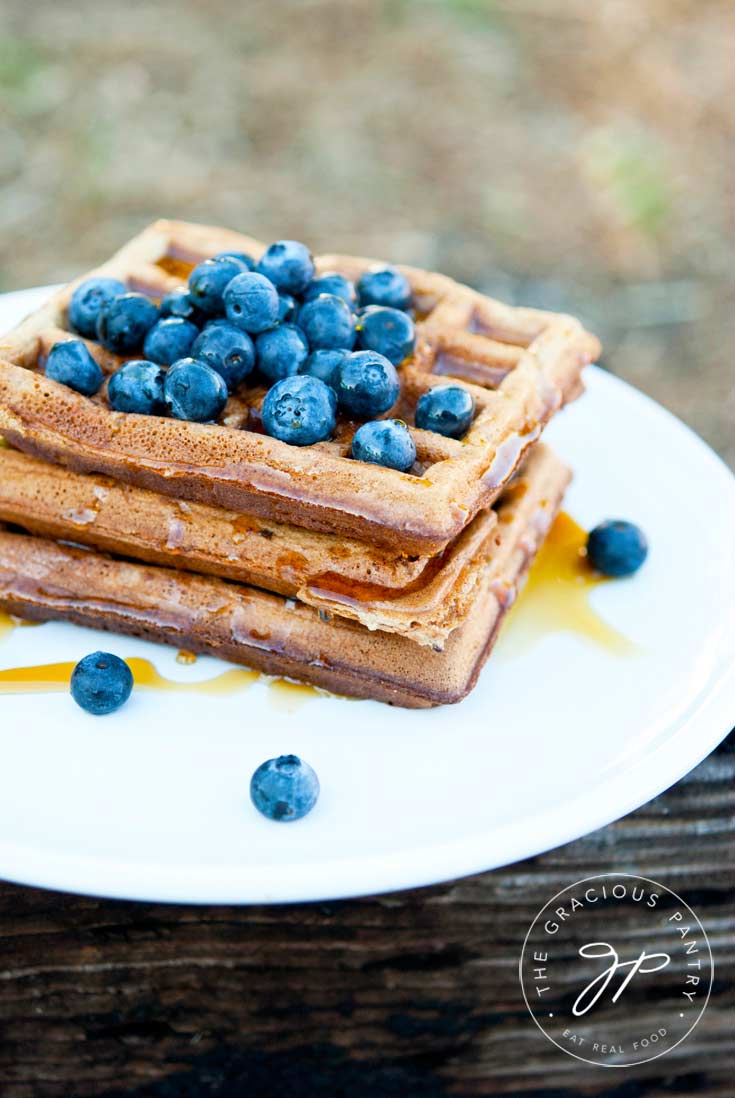 I would pull my grandmother's big, yellow mixing bowl out of the cupboard, gather my ingredients and start mixing until I had the right consistency. I would imagine that I used slightly different measurements each time. You can't help but do that when you don't measure, I suppose. But eventually, I started measuring so that I could share the recipe here and it's been a good solid recipe for me ever since.
These waffles have a heavier, more dense texture than the very light and fluffy ones you pop in a toaster these days. But they are tasty and very filling, and much higher in protein to boot.
Make a big batch for busy mornings and you'll be out the door in no time with a delicious breakfast in your belly!
YOU MIGHT ALSO ENJOY: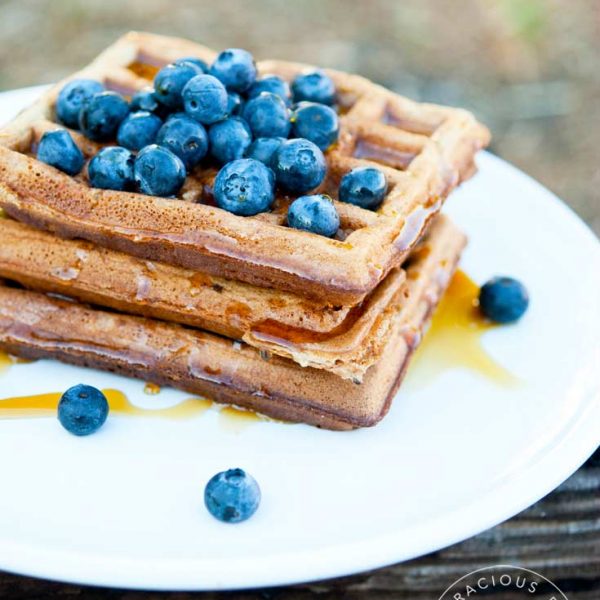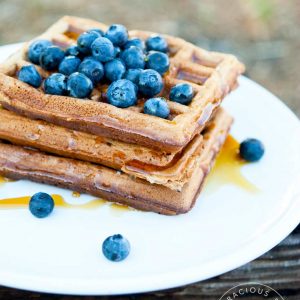 Ingredients
1 3/4

cups

whole wheat pastry flour

2

cups

milk (non-dairy milk works fine too)

2

large

egg whites

1

tsp.

pure vanilla extract

1

tsp.

ground cinnamon

1

tsp.

baking powder
Instructions
Preheat your waffle maker. It should be the non-stick variety, or you'll have nothing but frustration since this recipe uses no fat at all. That being said, if you don't have a non-stick iron, spray well with oil.

Whisk the flour in a large mixing bowl with the baking powder.

Add your milk to the flour, then the egg whites.

Stir in the vanilla and cinnamon, and blend vigorously with a whisk until you have a nice, smooth batter.

Using a ladle, pour your batter into your waffle maker, and cook until golden brown.

Top these waffles with nuts, fruit, honey, maple syrup or anything your diet allows. They're yummy and really filling.

Storage: If you end up with more than you can eat (and you probably will), just pop them in the freezer. They make a quick, make-ahead breakfast when you can just pop them in the toaster. Once these have cooled, place small pieces of parchment paper between each waffle and place a stack of them in a Tupperware container or large Ziplock bag. Keeps in the freezer for up to 4 months.