Clean Eating Charmoula Cod
This post may contain affiliate links. Read my
Privacy Policy.
As an Amazon Associate I earn from qualifying purchases.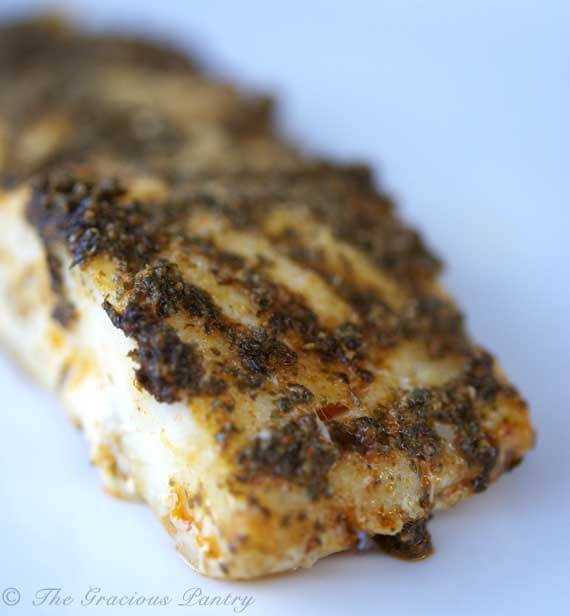 Cooking fish is just not my thing. I do pretty well with shrimp, but give me actual fish, and I can produce a fabulous piece of perfectly good rubber for you in under 2.2 seconds. It never fails.
But I'm not one to give up easily. In fact, I've almost gotten used to eating rubbery fish. But I do soooo want to get it right, so I keep trying.
This particular recipe came about when I read a blurb about Ramadan in the cookbook, The Healthy Hedonist Holidays. In it, the author goes into some detail about the holiday and talks about this Moroccan spice mixture in a way that got me thinking I needed to try it. She said that it's traditionally used to season fish, and that also got me to thinking about the cod I had in the freezer.
So using her description of the sauce, I came up with this version, smeared it over my cod and baked it until it was nice and…… yes. Rubbery.
I overcook it every…… dang….. time!!
So I leave it up to you to decide on the best cooking time for you. The sauce tasted great, and had the fish not been overcooked, this would have been a lovely meal.
Recipe note: This sauce is pretty strong. Go easy if you prefer milder flavors.
YOU MIGHT ALSO ENJOY: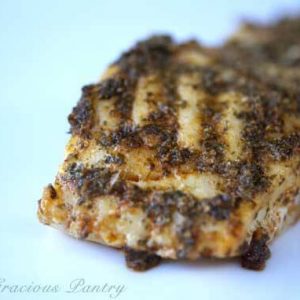 Ingredients
¼

cup

olive oil

3

tbsp.

lemon juice

½

tbsp.

paprika

½

tbsp.

ground cumin

½

tbsp.

garlic powder

1

tbsp.

dried parsley

1

tbsp.

dried cilantro

1 ¼

lbs.

raw cod
Instructions
Mix all the ingredients (except the cod) in a small mixing bowl.

Lay out your raw cod in an oiled baking dish and spread the sauce over the top of the fish evenly.

Bake at 350 F. for about 20 minutes (I baked mine for 25, which was too long).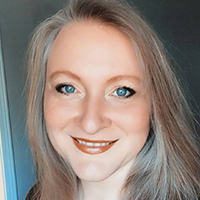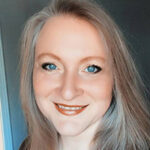 I'm Tiffany, a writer for MSN and the AP Newswire, a cookbook author, digital publisher, food lover, and mom. I create healthy, clean eating recipes for everyday living.