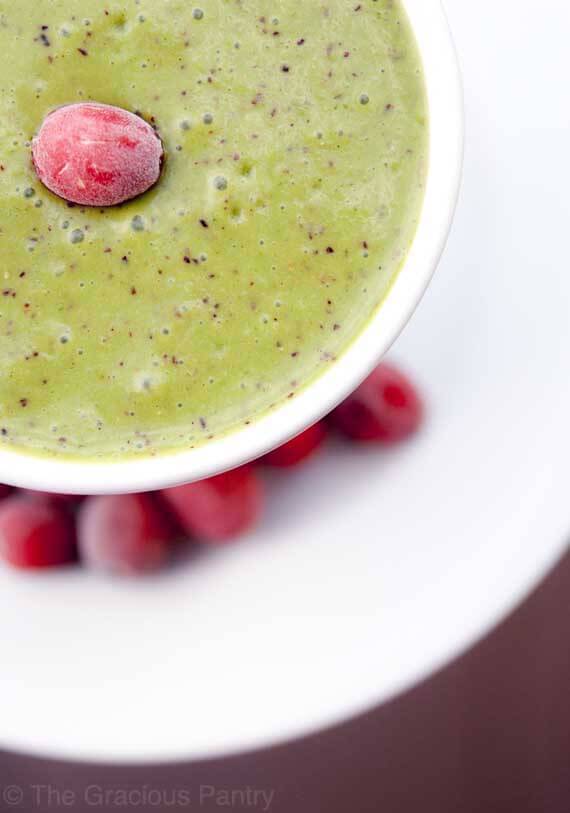 One of my great joys during the holiday season is stocking up on fresh cranberries.
While most of us are used to getting our cranberries from a can or eating them in their dried and sweetened state, it's good to remember that fresh cranberries are not only full of refreshing flavor, but also bursting with good-for-you nutrients!
A cup of raw cranberries contains 0.39 g of protein, 0.13 g of fat, 12.20 g of carbohydrates, 4.6 g of dietary fiber and 4.04 g of natural sugars, primarily in the form of glucose and fructose. Cranberries are low in salt, low in fat, high in fiber and cholesterol-free. With a reasonable 194 calories per cup, cranberries are a dieter's ally; their abundant level of fiber can create a feeling of fullness and help prevent overeating. Cranberries are a good source of potassium, offering up 85 mg per cup; this essential mineral is vital to maintaining stable blood pressure. They also provide healthy amounts of antioxidant vitamin C — with 13.3 mg per cup — as well as 0.36 mg per cup of manganese, a trace mineral that helps the body produce superoxide dismutase, a potent antioxidant.
So this year, I'm determined to make a lot more recipes using fresh cranberries. Because one thing I'm learning in this long but educational quest for health is that the more nutritious your food is, the better your body functions. If every bite you put in your mouth is packed with as many good-for-you nutrients as possible, you can't help but feel great!
YOU MIGHT ALSO ENJOY:

Clean Eating Fresh Cranberry Green Smoothie
(Makes 4 servings)
Ingredients:
2 cups chopped collard greens (packed tight when measuring)
1 cup canned, light coconut milk
1 medium banana (or frozen mango if you don't use bananas)
1/3 cup sliced, raw zucchini
1 cup whole, fresh cranberries
1/4 teaspoon allspice
Directions:
Blend all ingredients together in a blender until smooth and serve.