Fresh Cranberry Smoothie Recipe
This post may contain affiliate links. Read my
Privacy Policy.
As an Amazon Associate I earn from qualifying purchases.
This fresh cranberry smoothie has a sweet, tangy flavor that is totally refreshing in the morning!
One of my great joys during the holiday season is stocking up on fresh cranberries.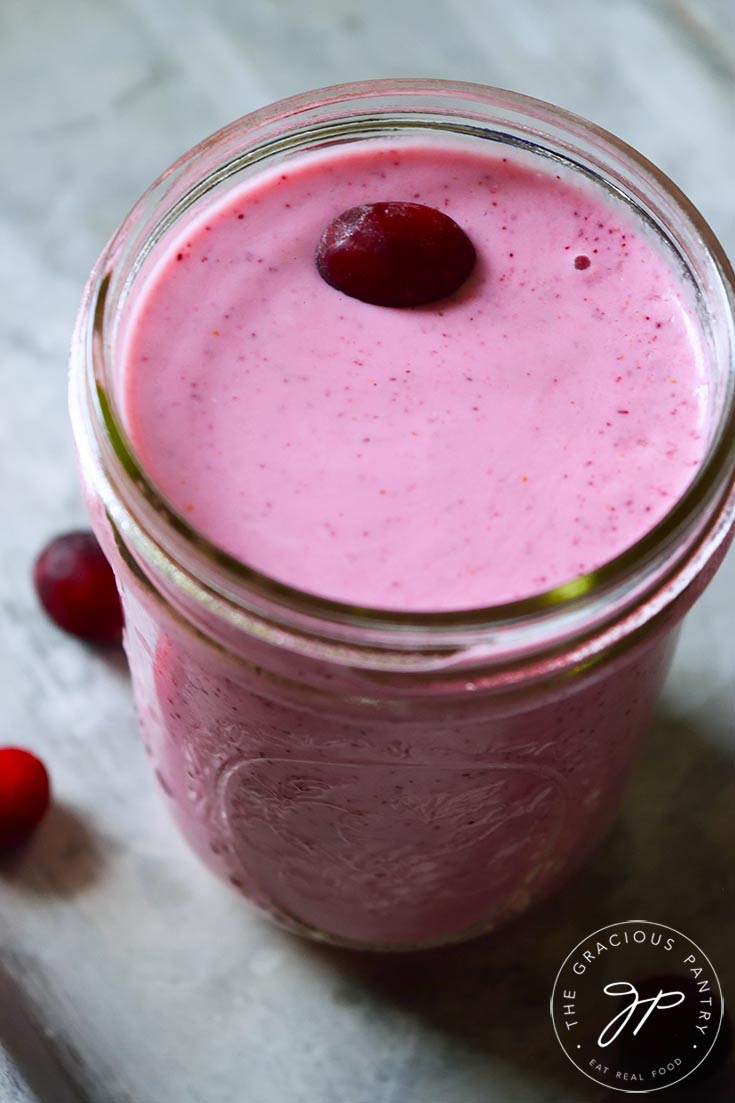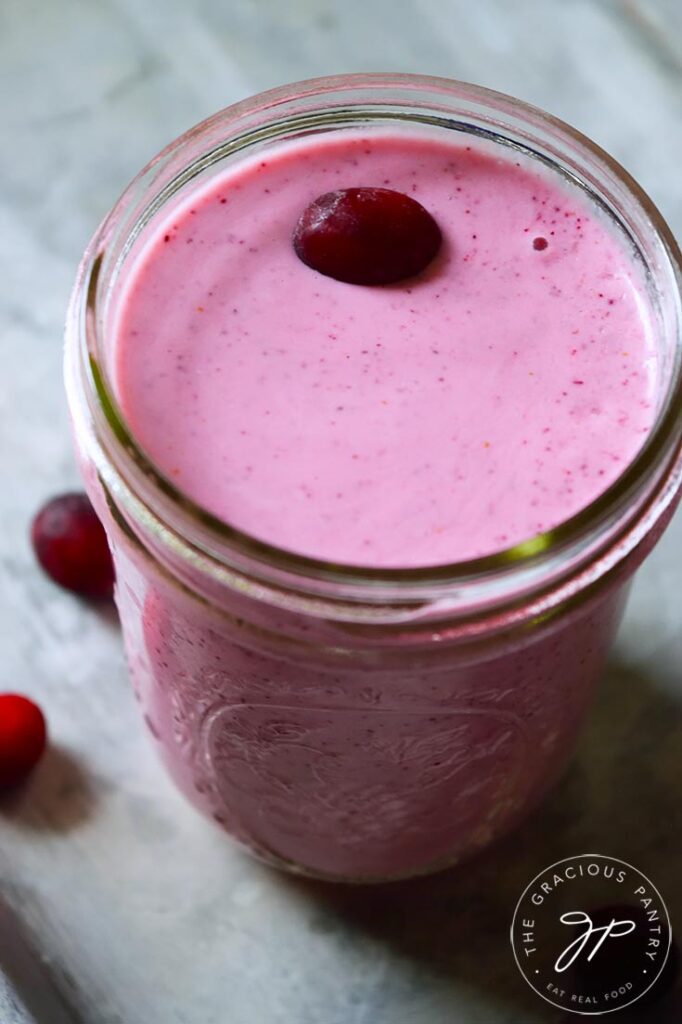 Why Drink Smoothies?
Smoothies are a fantastic way to cram tons of good-for-you nutrients into one meal. Think of it as a super-powered snack or meal you can enjoy on the go.
Health Benefits of Cranberries
Cranberries are a superfood. They are packed with good nutrients that nourish and power your body through the day.
Can You Eat Raw Cranberries?
Absolutely!! While they certainly are not sweet like other berries, they are tart and full of delicious flavor.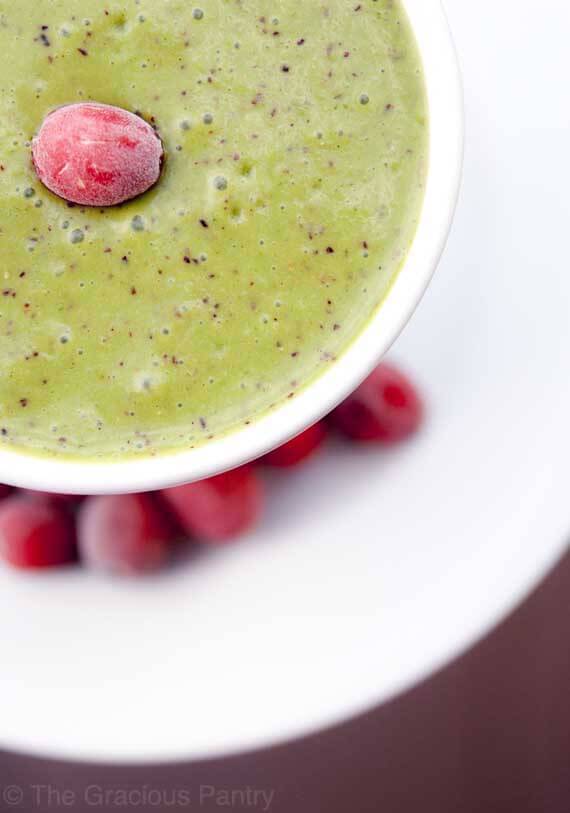 Are cranberries good for you?
While most of us are used to getting our cranberries from a can or eating them in their dried and sweetened state, it's good to remember that fresh cranberries are not only full of refreshing flavor, but also bursting with good-for-you nutrients!
A cup of raw cranberries contains 0.39 g of protein, 0.13 g of fat, 12.20 g of carbohydrates, 4.6 g of dietary fiber and 4.04 g of natural sugars, primarily in the form of glucose and fructose. Cranberries are low in salt, low in fat, high in fiber and cholesterol-free. With a reasonable 194 calories per cup, cranberries are a dieter's ally; their abundant level of fiber can create a feeling of fullness and help prevent overeating. Cranberries are a good source of potassium, offering up 85 mg per cup; this essential mineral is vital to maintaining stable blood pressure. They also provide healthy amounts of antioxidant vitamin C — with 13.3 mg per cup — as well as 0.36 mg per cup of manganese, a trace mineral that helps the body produce superoxide dismutase, a potent antioxidant.

LiveStrong.com
Variations On This Fresh Cranberry Smoothie
I have two different versions of this recipe below. The first is my most recent version, and the second is the first version I ever made. Both are delicious!
What Can I Add To A Fresh Cranberry Smoothie?
If you want to mix things up a bit, there are plenty of foods that go with fresh cranberries. Keeping in mind you'll most likely need a sweetener of some sort (they are very tart!), here are some ideas for ingredients to try in a cranberry smoothie.
Plain yogurt
Greek yogurt
Bananas (especially frozen!)
Apples
Dates
Oaranges
Oats
Pears
Watermelon
Cinnamon
Ginger
Spinach
What Sweeteners Are Best In This Fresh Cranberry Smoothie?
You can use just about any sweetener you prefer in a smoothie. But the ones that are generally the most beneficial to the body will usually be honey or maple syrup. Just keep in mind that all sweeteners have a slightly different level of sweetness. So you may have to adjust to get the right level for your own tastes.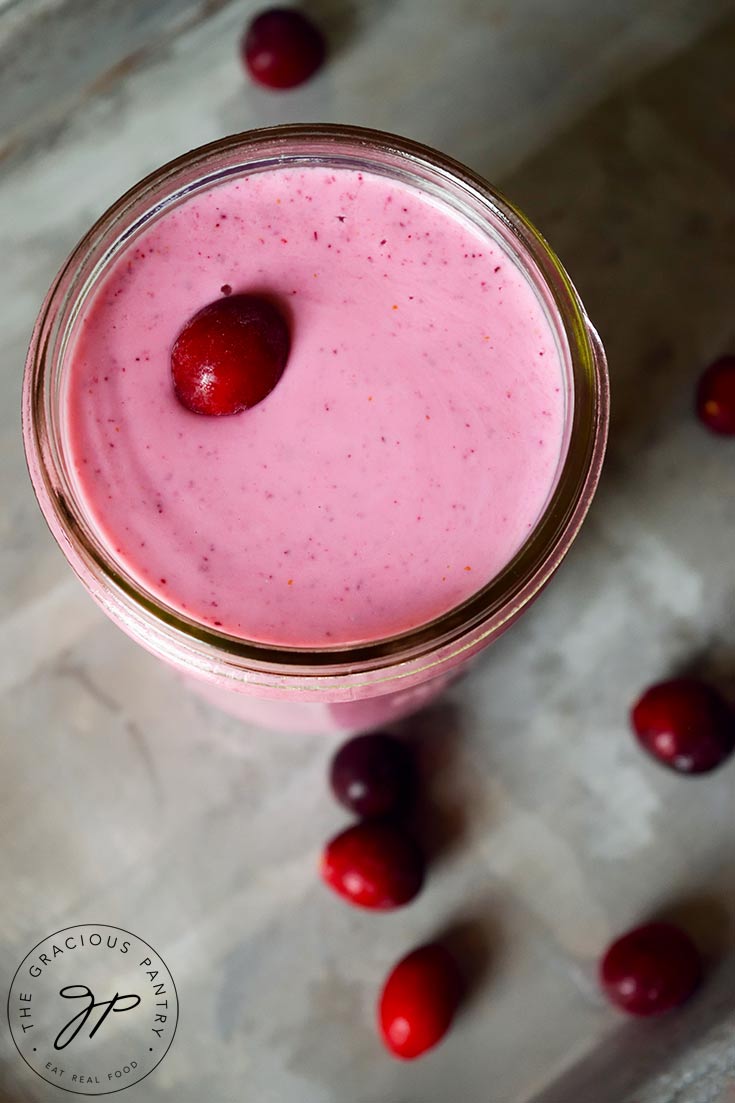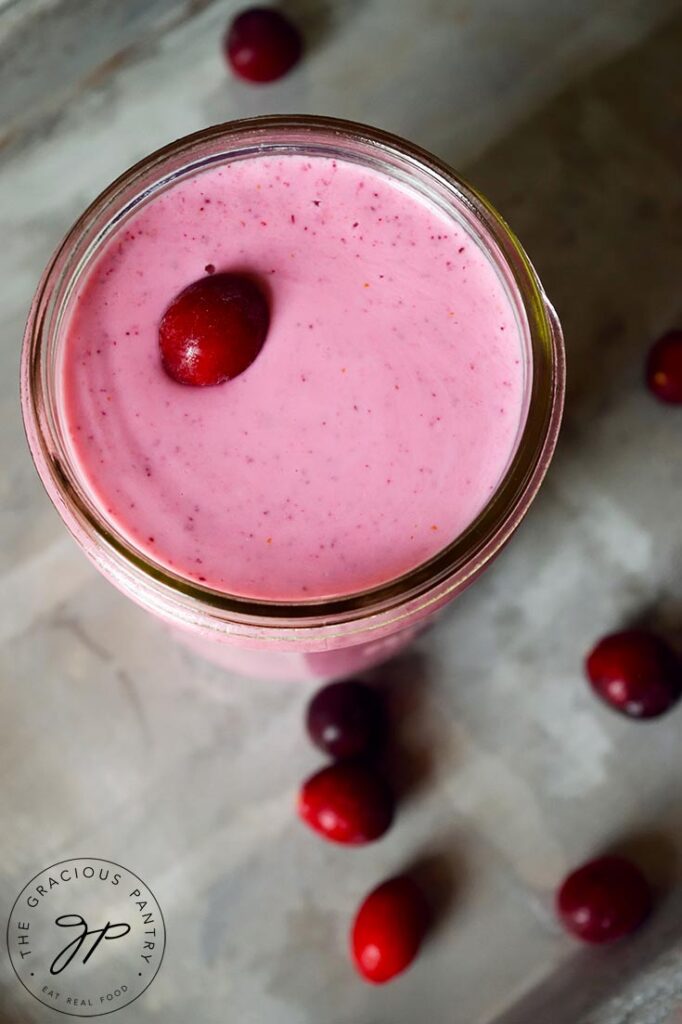 Enjoying Fresh Cranberries All Year Round
The only bummer about cranberries, is that you can only find them in stores once per year! But that doesn't mean you can't enjoy them all year round. Simply freeze them! Fresh cranberries freeze really, really well, leaving you with the perfect addition to many types of smoothies, at any time of year.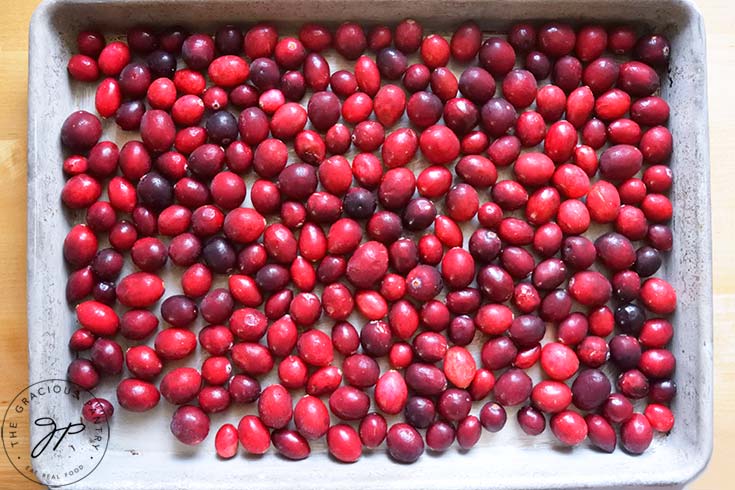 How To Freeze Fresh Cranberries
Clean and separate out the bad or mushy cranberries. Dry them well on a towel. When they are totally dry, place them on a baking pan and put them in the freezer for 2-4 hours (never more than 8 hours!). Then transfer them to a container with an airtight lid and store them in the freezer for up to one year.
What To Make With Bags Of Fresh Cranberries?
If you don't intend on freezing excess cranberries, there are lots of recipes to help you use them up. Here are a few.
Can You Use Leftover Cranberry Sauce?
Technically, yes. It will work beautifully! Just keep in mind what else is in the cranberry sauce. It's easy to add a ton of sugar to an otherwise healthy smoothie if the cranberry sauce was canned or made with lots of regular, processed sugar.
Ingredients For A Fresh Cranberry Smoothie Recipe
1 cup plain yogurt
1 cup fresh cranberries (frozen work best for smoothie thickness)
½ cup milk
sweetener to taste
Ingredients From Original Recipe
2 cups chopped collard greens (pack tight for measuring)
1 cup light coconut milk (canned)
1 medium banana (or frozen mango if you don't like bananas)
1/3 cup zucchini (raw, sliced for measuring)
1 cup whole, fresh cranberries
1/4 tsp. ground allspice
How To Make A Fresh Cranberry Smoothie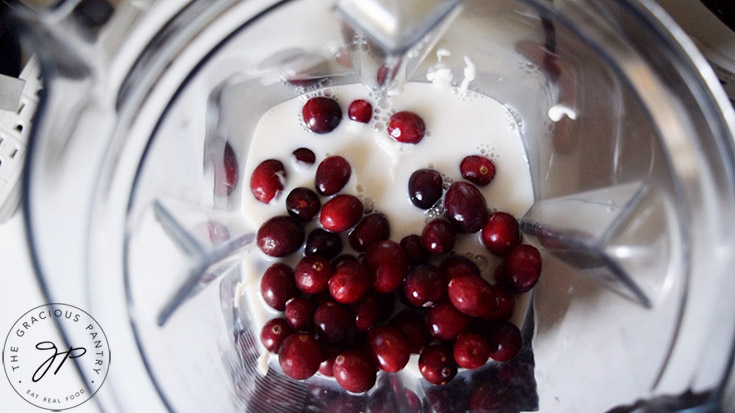 Place all ingredients in a blender and blend until smooth.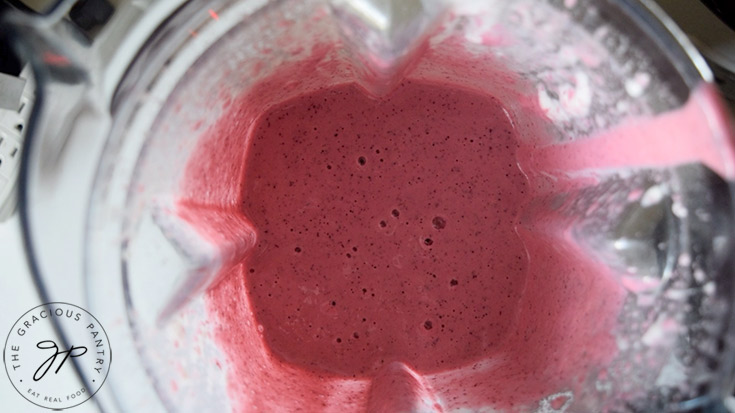 Adjust sweetener and blend briefly to mix it in.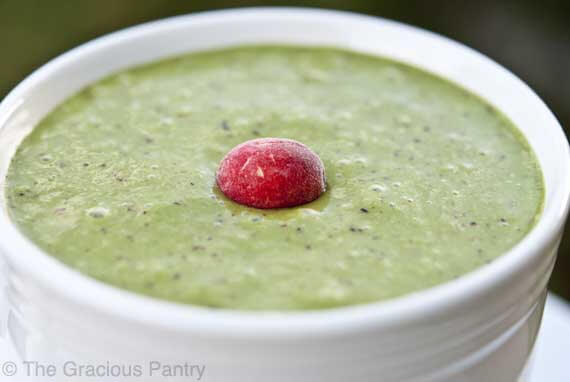 If you want a green smoothie, blend in some spinach or some of the other veggies mentioned above.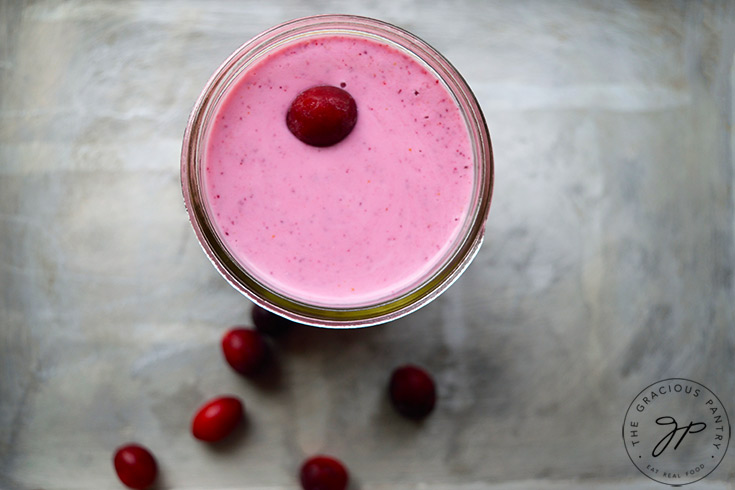 Pour into your favorite smoothie cup and enjoy.
Smoothie Equipment
A good blender is essential to good texture in a smoothie. There are two that I highly recommend. One on the upper end, and one on the lower to mid-range in price.
CAN YOU EAT RAW CRANBERRIES?
Absolutely! In fact, you'll get the most nutrients from these amazing berries by eating them raw! (Although, some people with certain health conditions cannot have cranberries.)
So this year, I'm determined to make a lot more recipes using fresh cranberries. Because one thing I'm learning in this long but educational quest for health is that the more nutritious your food is, the better your body functions. If every bite you put in your mouth is packed with as many good-for-you nutrients as possible, you can't help but feel great!
RAW CRANBERRY RECIPES
If you need more ideas for how to use up raw cranberries, here are some suggestions:
In oatmeal
In smoothies (other than this one)
Use them for baking.
Us them with cooked grains such as wild rice.
Cook them with sweetener for cranberry sauce.
More Healthy Smoothie Recipes
Fresh Cranberry Smoothie Recipe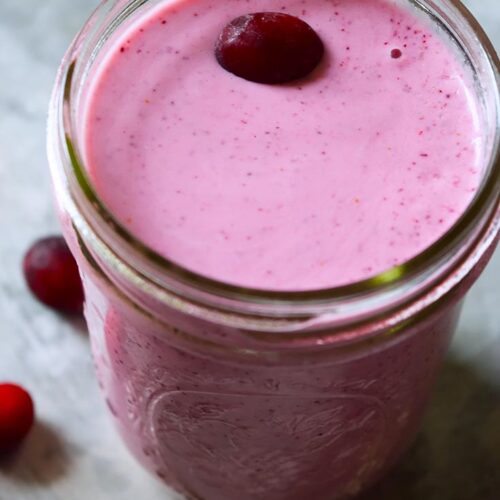 Fresh Cranberry Smoothie
A refreshing smoothie to start your morning off right.
Print
Pin
Rate
Add to Collection
Go to Collections
CLICK TO WATCH THIS RECIPE IN ACTION!
Ingredients
1

cup

plain yogurt

1

cup

fresh cranberries

(frozen work best for smoothie thickness)

½

cup

milk

sweetener

to taste
Instructions
Place all ingredients in a blender and blend until smooth.

Adjust sweetener and blend briefly to mix it in.

Pour into your favorite smoothie cup and enjoy.
Notes
Please note that the nutrition data given here is a ballpark figure. Exact data is not possible.
Nutrition
Serving:
1
entire recipe
|
Calories:
270
kcal
|
Carbohydrates:
29
g
|
Protein:
13
g
|
Fat:
12
g
|
Saturated Fat:
7
g
|
Polyunsaturated Fat:
1
g
|
Monounsaturated Fat:
3
g
|
Cholesterol:
44
mg
|
Sodium:
167
mg
|
Potassium:
626
mg
|
Fiber:
5
g
|
Sugar:
22
g
|
Vitamin A:
500
IU
|
Vitamin C:
15
mg
|
Calcium:
442
mg
|
Iron:
1
mg
Recipe from the Gracious Pantry archives, originally posted 12/01/2012.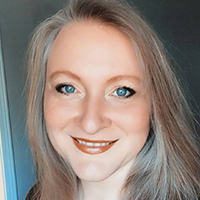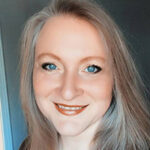 I'm Tiffany, a writer for MSN and the AP Newswire, a cookbook author, digital publisher, food lover, and mom. I create healthy, clean eating recipes for everyday living.