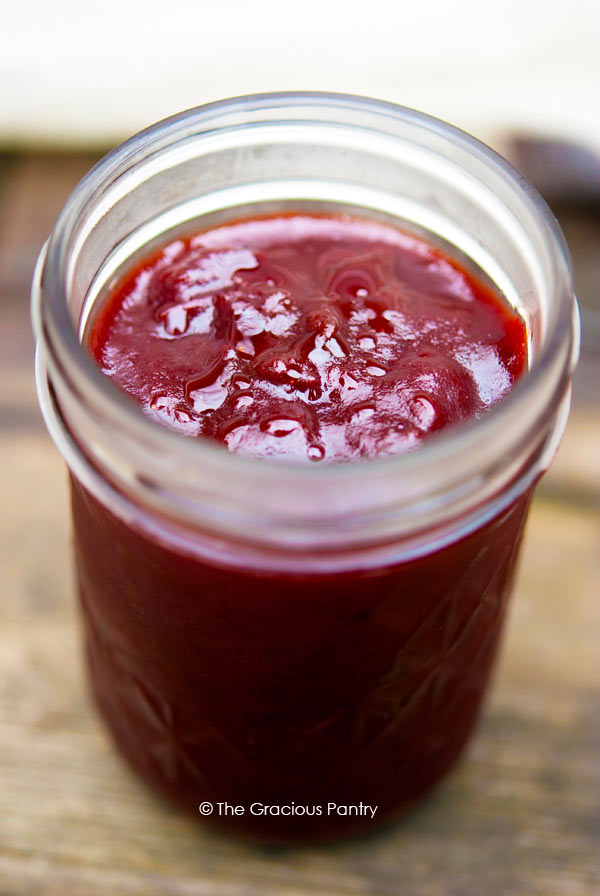 Cranberry Butter is one of those fabulous treats that you get to enjoy only one time a year. That time when you see tons of extra lights around town, you hear holiday music on the radio and homemade smells are prolific in the kitchen.
If you tend to shop big the way I do over the holiday season, you will inevitably have some fresh cranberries left over from Thanksgiving. That's where Clean Eating Cranberry Butter comes in. Not only do you keep those fabulous little berries from going bad, but you get to enjoy them on just about anything you can spread them on. I just love cranberries!
YOU MIGHT ALSO ENJOY:

Clean Eating Cranberry Butter
(Makes six 8 oz. jars)
Ingredients:
10 cups fresh cranberries
2 cup honey
2 teaspoons vanilla extract
Directions:
Combine all ingredients into a large pot.
Get everything hot over medium heat and then reduce the heat to low. Watch this process carefully as the mixture can boil up and cook over very quickly once it's hot.
As it cooks, stir constantly. The honey has a tendency to burn on the bottom of the pot if you don't.
Cook down by about a quarter of what's in the pot.
Ladle hot cranberry butter into canning jars and allow to cool with the lids off. Store in the fridge for up to 3 weeks. Freeze in small portions if desired.
Put lids on jars and place in the fridge.
NOTE: Not recommended for actual canning.