Healthy Thanksgiving Recipes
This post may contain affiliate links. Read my
Privacy Policy.
As an Amazon Associate I earn from qualifying purchases.
If healthy Thanksgiving recipes are what you need, I've gotcha covered with this collection of the best, all-natural Thanksgiving dinner ideas. Your holiday table will truly shine this year!
Thanksgiving is just around the corner. A day for family, eating too much, and either playing football or sacking out on the couch.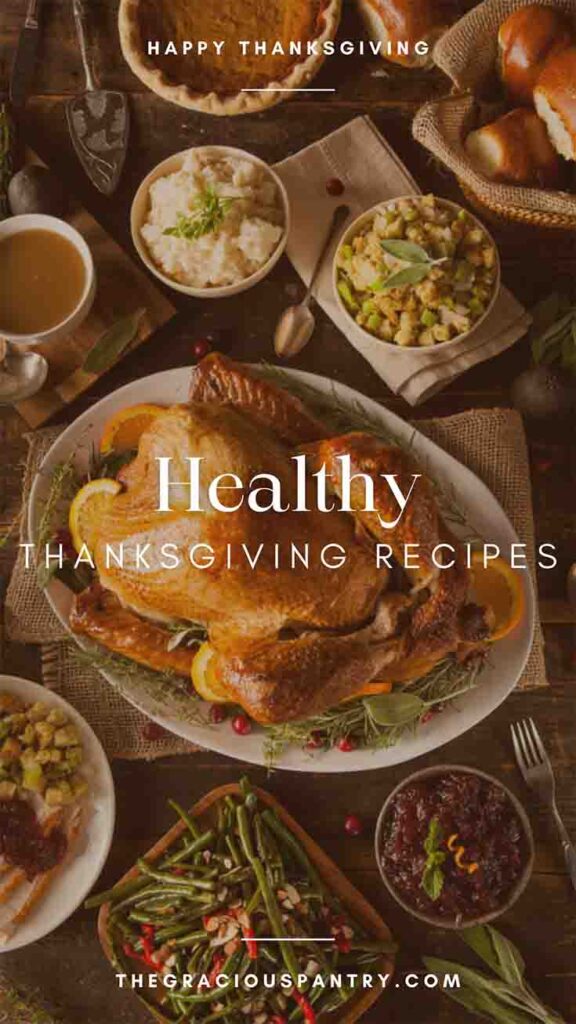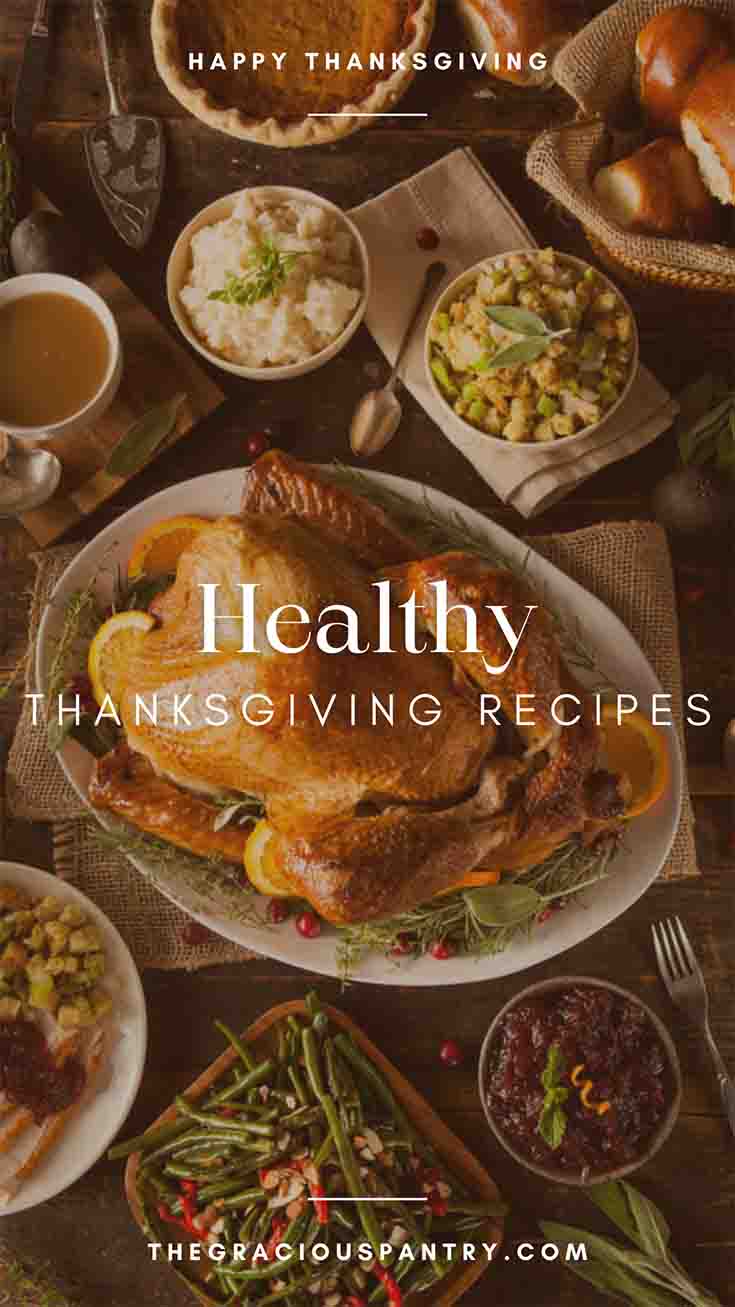 Of all the holidays where food is at the center, Thanksgiving is the easiest holiday meal to make healthy.
While most people will just throw in the towel and eat a bunch of junky traditional foods and then feel terrible after dinner, you don't have to end up feeling like you swallowed a 2-ton truck.
A healthy Thanksgiving table is easy to plan, easy to make, and your guests won't know the difference. Except maybe when their tummy doesn't hurt so bad when the meal is done.
Thanksgiving Food
I've gotcha covered here with all my Thanksgiving favorites, made from scratch and made from healthy, whole-food ingredients like whole grains, fresh vegetables, and lean protein. These recipes have great flavor and savoriness and I've even got breakfast covered for you! I've covered most of the classics here, and some of these are even gluten-free.
Thanksgiving drinks
Thanksgiving dinner ideas
Healthy Thanksgiving desserts
Healthy Thanksgiving side dishes
Thanksgiving Side Dishes
You'll find a whole column of healthy side dishes below. Make some while the turkey roasts! Even the best roast turkey breast or leg feels a little lonely without a good side dish, and the downloads below will help you plan your entire dinner.
Less Traditional Thanksgiving Recipes
We all have our favorites, and some of them, just aren't considered traditional. But that's okay! Here are a few dishes you may want to add to round out your holiday table.
Thanksgiving Recipes To Come
I'm hoping to add a few new dishes to my table this year. Possibly something with cauliflower and/or something with kale. I also plan on adding some Thanksgiving appetizers (think cheese platter or finger foods) and maybe even putting together a vegan Thanksgiving menu for those of you who want it. And oh yes, definitely more dessert recipes with pecans. So yummy! I'll update here when I have those available. And if you have any favorites you'd like to see here, feel free to leave a comment below!
Want All These Recipes In One Handy Download?
I have collected all my Thanksgiving recipes to date and put them in this handy ebook so you can have them all in one spot for only $6. Find it here.
All ebook sales are final. The ebook is delivered via email with a download link and is in pdf format.
Free Thanksgiving Planning Calendar
I try to give you guys something free to go with your purchase. So here is a calendar to help you plan and get everything done for the big meal! Get it here.
Supplies For Making Healthy Thanksgiving Recipes
Healthy Thanksgiving Recipes For Your Thanksgiving Menu